Dan 1,835, 13:40
•
Objavljeno u USA
•
od Sir LeatherNeck
I started out thinking this campaign would be all about the
AFA
and
Ajay
. Thank god it isn't. But we can't go too long without noticing the
800 lb. gorilla
in the room trying to PTO us. When a party is led by a
sociopath
and a
cheater
, sometimes you need to adapt and overcome, using some of the same tactics. I do not really want to, but I think that this really does call for that sort of action.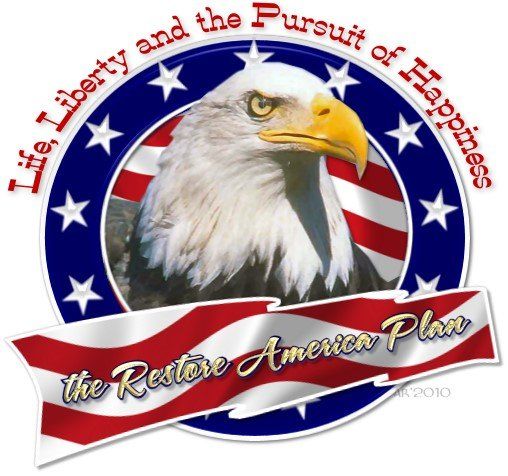 That said, I plan to make
DHS
into a more offensive arm than it is currently. I really do think we can outsmart and overcome someone who has a call in radio show that nobody calls in to. A person that has an IQ just above 70. A person that has no choice but to subject himself to being used by one of our top enemies in this game.
I'll be bringing back
Kemal
in as
DHS
director. I think from what I have seen he is doing great in that capacity, and is focused on destroying this PTO. And he's smarter than Ajay, so +1.
Militarily I like what I see. The
NSC
and
Defense Department
are both running quite smoothly, and minimal changes were needed. I will be bringing back
Jason Statham Jr.
as NSC Chairman and appointing
M2G Secretary of Defense
. Both individuals will do great in my opinion. And, Jason learned from me, so you know he's gonna be simply awesome.
As far as military commands, I have no issue with them at this time. They will continue to be reviewed extensively in case there is something we can do to improve them in any way. I've complete faith in all the leadership, no changes to be made from my point of view. Status quo.
This is my last campaign article in this cycle. If you haven't voted yet in your party primary, a vote for me is a vote for complete unity. I want to see this glorious country excited again. I know it can be. I know that each and every genuine American wants this to be an exciting place to game. With your vote, we can indeed achieve greatness. It's time for a greater America, guys. It's time for a little JJ. So please, go to your polling place, and cast your vote for unity.

ONLY THROUGH UNITY CAN WE BECOME STRONGER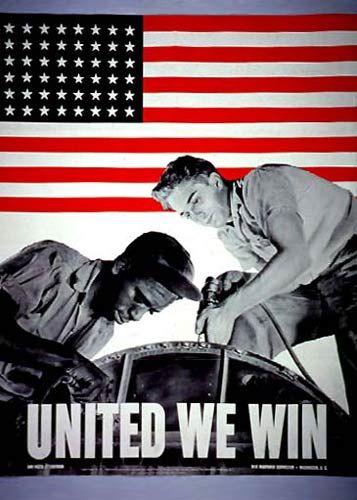 In your service, as always...
John Jay, your next president.
Full cabinet (
well not full, still waiting on answers from some
)
President: John Jay
Vice President: John Largo
First Lady and Protector of the Realm: Bia Pandora
Chief Rabbi: Krimpie
Chief Psychic: Rainy Sunday
Chief of Staff: BigCDizzle

Senior Adviser w/r/t Defense: BigCDizzle

Senior Advisor to the President: Hawkie

National Security Council Director: Jason Statham, Jr.
NSC Deputy: Bruce_Hatton
NSC Deputy: n0sey
Shogun: Vanek
Arm America: Soil3d
TU2RU: Duncan Crowe
B4N: Hawkie, Mazzy_Cat

Secretary of Defense: emdoublegee
Dep Sec Defense: Torrin the Great
Dep Sec Defense: Stewy
Dep Sec Defense: TTi09
OMS:

Secretary of State: DrLuis
Dep Sec State: George Griffin
Dep Sec State: DokJon
Dep Sec State: TheDillPickle
Director - Ambassadors: Jefferson Locke
Deputy - Ambassadors: Kody5
Deputy - Ambassadors: Vasilis Karavias


Secretary of the Interior: Dr. Heisenberg
Dep Sec Int: Cody Caine

Secretary of Education: EnterAwesome (Exploration)
Dep Sec Ed: Joe Dinero

Secretary of Media: New Azazel
Dep Sec Media: Enter Awesome (Exploration)
Dep Sec Media: StanBrown
Dep Sec Media:
Dep Sec Media: Hale26
eNPR Executive Producer: Pfeiffer
eNPR Host: Civil Anarchy
eNPR Switchboard Operator: Artela

Secretary of Homeland Security: Kemal
Dep Sec Homeland Sec:
Detection:
- Assistant to the Regional Mgr:
- Assistant:
Investigation:
Enforcement:

Director, Central Intelligence: Artela

Chief Technology Officer: MikeOntry
Deputy Technology Officer:
Objavi svoj komentar
Što je ovo?

Čitaš članak koji je napisao građanin eRepublika, virtualne strateške igre za više igrača koja se temelji na stvarnim državama. Kreiraj svoj vlastiti lik i pomogni svojoj državi da stekne slavu, dok se ti dokazuješ u ulozi ratnog junaka, renomiranog izdavača ili financijskog stručnjaka.