1,904 jour, 18:44
•
Published in Belgium
•
de Kylero
Day 1905 = Year 1905 in eBelgiumNational Basilica of the Sacred Heart (French: Basilique Nationale du Sacré-Cœur, Dutch: Nationale Basiliek van het Heilig-Hart)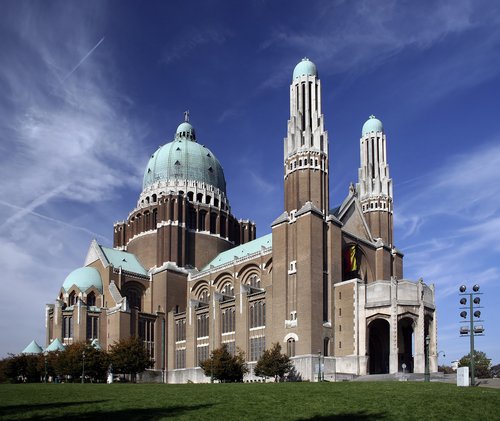 King Leopold II laid the first stone of the basilica in 1905 during the celebrations of the 75th anniversary of Belgian independence. The construction was halted by the two World Wars and finished only in 1969. Belonging to the Metropolitan Archbishopric of Mechelen-Brussels, it is one of the ten largest Roman Catholic church by area in the world.
---
Union Royale Namur
The Union Royale Namur football club was founded. It currently plays in the fourth national division. The media simply refer to them as "Les merles".
---
Exposition Universelle et Internationale de Liège
Exposition Universelle et Internationale de Liège was a world's fair held in Liège in 1905 from April 27 to November 6 just 8 years after a Belgian exposition held in Brussels. Intended to show Liege's industrial importance it also marked 75 years of Belgian independence and 40 years of Leopold II's reign.
---
This Cat
This "not blind" cat had his/her picture taken.
Stay tuned...
Kylero
Publier ton commentaire
Qu'est-ce ?

Vous êtes en train de lire un article écrit par un citoyen d'eRepublik, un jeu de stratégie multijoueur immersif où l'on retrouve des pays réels. Créez votre propre personnage pour aider votre pays à atteindre la gloire et devenez un héros de guerre, un grand journaliste ou un magnat de la finance.