1,815 jour, 12:09
•
Published in Japan
•
de Kitsune Usureki
I am happy to announce that from this day forward
(until 6th of December I suppose)
I am officially the Minister of Education of eJapan, and Director of Senpai/Kohai Program!
First of all, I would like to thank our Country President,
Koppanyi Ferenc
for trusting me enough to allow me to be MoE. I will try do my best for proving that I am competent enough for the task.
Education is a very important matter for every nation. New or young citizens are usually in the need of a helping hand from the more experienced citizens. This Senpai/Kohai Program is ought to give this helping wherever it is needed. The Ministry of Education is also important for maintaining historial knowledge and culture in eJapan.
---
The eJapanese Portal
My first plan is to renew the
eJapanese Portal
on Wiki. I've noticed that most of the information on the portal (and the eJapan Wiki page aswell) is out-of-date. I worked some hours to fix some article, but there is still much to do.
Tutorial Page
Today, I've managed to update the Tutorial page on the portal. It is still missing some necessary information, so I will continue maintaining and expanding the tutorial.
---

For the renewal of the
eJapanese Portal
, I am looking for help. Please send me a message if you feel that you have met the conditions :
- Have some skill with Wiki editing
- Be an active citizen
- Willing to cooperate
-
(Optional : Know the Japanese language.)
I would really appreciate if somebody will meet the optional condition, because the eJapan Wiki in Japanese language was updated on nearly 2009. There would be much to do.
---
I will also organize some kind of charity for new citizens, but I will announce details later, when I will have the plan completed. If you have any suggestion, feel free to comment!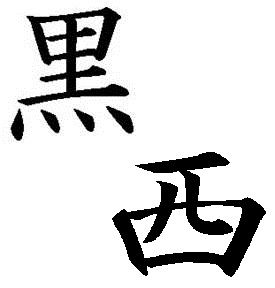 Kitsune Usureki
Day 1,815 of the New World
くろにしび
Do not forget to vote and subscribe for further news!
Publier ton commentaire
Qu'est-ce ?

Vous êtes en train de lire un article écrit par un citoyen d'eRepublik, un jeu de stratégie multijoueur immersif où l'on retrouve des pays réels. Créez votre propre personnage pour aider votre pays à atteindre la gloire et devenez un héros de guerre, un grand journaliste ou un magnat de la finance.