1,793 jour, 06:53
•
Published in Republic of Macedonia (FYROM)
•
de MNR Makedonija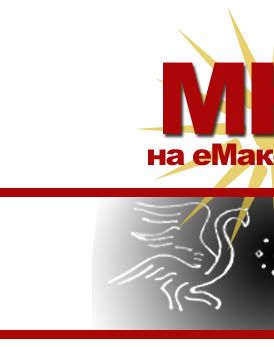 The Republic of Moldova is a country that entered CoT some time ago and they started to sign MPP also with ex-ONE countries.
At first our relations were neutral but these last days both sides had shown they can work together on the military field and to give each other a great support.
Even If Moldova has small population they still fought with all they had for us
and even they sent other players they can find to assist us in our hardest times!
On the behalf of all Macedonian people THANK YOU MOLDOVA ! o7
We never forget what our allies had done for us and we will repay you,support you and back you up in every situation good or bad we will always be with you !
Also the Macedonian government has decided to assist the babies from Moldova
by sending them food.We have already gathered the bread the only thing left to be done is the Moldova's government to tell us to whom to send the supplies for the babies which he will give them among the babies.
We hope that our friendship will last.
Hail Republic of Macedonia!
Hail Republic of Moldova!
For shout:
[MoFA Macedonia] Relations between Macedonia and Moldova
http://www.erepublik.com/en/article/-mofa-macedonia-relations-between-macedonia-and-moldova-2140303/1/20
Publier ton commentaire
Qu'est-ce ?

Vous êtes en train de lire un article écrit par un citoyen d'eRepublik, un jeu de stratégie multijoueur immersif où l'on retrouve des pays réels. Créez votre propre personnage pour aider votre pays à atteindre la gloire et devenez un héros de guerre, un grand journaliste ou un magnat de la finance.