1,795 jour, 17:21
•
Published in Republic of Macedonia (FYROM)
•
de MNR Makedonija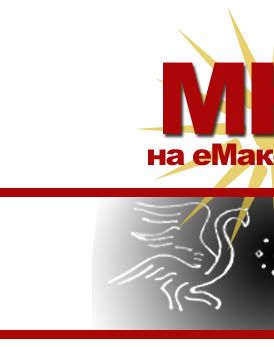 Dear Slovakian brethren
Our government has made an official decision
We don't support the Czech Republic and never will If that goes against your interest and your country safety!
About the supplies channel on rizon there we give supplies mostly because the name was a brand and most countries noticed us by that rizon name but now we haven't given a single tank about the battle with the Czech and never will!
The new channel of this government is
#mkd.supplies
because the old one was not controlled and still is not owned by our government.
We will never go against our brothers or do anything to harm them those are not a part of the Macedonian government or society they don't decide about our country politics towards our allies!
Once again
The Macedonian government does't support the Czech Republic and will never abandon Slovakia!
Publier ton commentaire
Qu'est-ce ?

Vous êtes en train de lire un article écrit par un citoyen d'eRepublik, un jeu de stratégie multijoueur immersif où l'on retrouve des pays réels. Créez votre propre personnage pour aider votre pays à atteindre la gloire et devenez un héros de guerre, un grand journaliste ou un magnat de la finance.