1,825 jour, 22:44
•
Published in Republic of China (Taiwan)
•
de Dytowi
HAIL eINDONESIAHAIL eROC
through this article, I would like to convey that there will be an international contest called Amazing Race 2 - Go International. Lets check it out
🙂
Today, I'm going to tell you, and also inviting you, to join one of eIndonesian MoFA program This one is called Amazing Race 2 - Goes International. It's a game about finding the correct channel on IRC, to gather more clue, so that you can find the last channel. If you ever watch Amazing Race on RL, maybe you'll ask "Will it be like that too? Finding some place to get some prizes?"And i'll answer it with YES.
Well maybe i have to explain the whole game. Let me give you the first thing that you have to do if you want to register as the participants of this game :
1. Make sure that you have eRepublik account;
2. Have IRC nick which has been registered and identified;
3.
Fill this form
. The registration will be open until day 1836;
4. Will obey all the rules that Amazing Race Crew made;
5. You are not one of MoFA of eIndonesia Team (MoFA, vMoFA, or Ambassadors);
6. You representative yourself as the participants, no multies allowed;
7. No matter what citizenship you have, you still can be the participants.
If you have fulfill all the requirements, so you can be the participant of Amazing Race 2 - Goes International. Well after all the requirements, i'll explain about how to play Amazing Race 2 - Goes International.
1. There will be 15 channels (Level 1 - Level 15) that you have passed to be the winner;
2. Each Level will have one clue. You have to find the correct answer, so that you can go to another Level;
3. To get the clue, you have to PM (Private Message) the committee. They will have "AR" on their nick. Example : Dytowi|AR. And if you want to get the clue, you have to say this words :
"Hello. I'm (your name) from (your citizenship) had passed Level (your previous level) at channel #(mention the channel) and wanted to get next clue for Level (your next level)"
For example : "Hello. I'm Dytowi from Indonesia had passed Level 3 at channel #three and wanted to get next clue for Level 4"
4. After PM the Channel Guard and get the clue, you can find the answer through anything, like googling;
5. When you finally get the answer, you can go to next level, by entering the channel.
For example :
Question : How many fingers that we have on our right hand?
Answer : Five
Next level will be on : #five
If your answer is more than one word, so the second word is the password of the channel. For example :
Question : Who was the first person who came to the moon?
Answer : Neil Armstrong
Next level will be on : #neil
Password : armstrong
The rules are :
1. No cheating;
2. No multies allowed;
3. If you come late, it's your own risk. There will be no extra time;
4. If you disobey point number 1 and 2, you will disqualified from game;
The game will be held on :
eRep day : 1837
Time : 4.30 - 7.30 AM eRep Time
Place : IRC Server Rizon
The prizes are :
First Champion : 10.000 CC
Second Champion : 7.500 CC
Third Champion : 4.500 CC
Participants : 200 CC each
So, good prizes for good game huh? So what you waiting for? Go fill the form, and be the one who get the grand prizes! See you soon on Amazing Race 2 - Goes International.
If you have questions about this event, you can post your questions by commenting in this article. I'll answer all your questions ASAP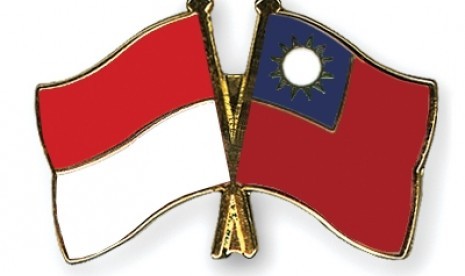 Best Regards,
Signed with Friendship
Dytowi
Publier ton commentaire
Qu'est-ce ?

Vous êtes en train de lire un article écrit par un citoyen d'eRepublik, un jeu de stratégie multijoueur immersif où l'on retrouve des pays réels. Créez votre propre personnage pour aider votre pays à atteindre la gloire et devenez un héros de guerre, un grand journaliste ou un magnat de la finance.