1,845 jour, 03:45
•
Published in Greece
•
de W.A.R
Hello everybody!

I'm sure you are all eager to know what's happening at the eRepublik Summit, here in Bucharest, so I' try to resume the 1st day of the Summit for you.

Friday, 5:00 PM local time
eRepublik Headquarters – Bucharest, Romania

A bunch of noob volunteers (me, Stelu, Sunsetter, Naufragiatu, Matracuca and 10 more others) were running in the lobby like headless chickens not knowing what to do when guests will arrive.




But soon, we found the answer:




"Stop you headless chickens! Those are for the guests!" - yelled Plato.
"Be ready to welcome them, show them the office, present the eRepublik history captured in the pictures on the walls and don't you dare to ask them gold for the drinks & food!" - He continued.
And so we did.




Or at least he did 😁. Morphine challenged me for a ping-pong game and so we caught people's attention in the lobby. Soon, supporters from each side starting betting gold on the winner, but I'm pretty sure that after all the drinks from last night, no one will remember to donate. I myself can't say who won.




After we all got to know each others nickname and country, we headed to the club! I've personally met players from Greece, USA, BiH, Venezuela and many other foreigners were blending in.
After some free drinks and plates of food we were all loosen up and the party was getting started.




People debated previous game versions, expressed their wishes for further updates and of course compared their strength. This was also a good opportunity for players to have a chat with admins and game developers and to find out that they are humans too and like to drink as much as anybody else 😁.

Unfortunately I had to write this article on the hurry, because the Summit keeps running right now! I'll be heading to Intercontinental Hotel for the main event – the Military Summit itself – and I'll be back tomorrow with another article covering today – Saturday. At least this is the plan, I can't guarantee I'll be very sober Sunday morning after the upcoming epic party.
Yep, this are only pictures from the Facebook account but I promise I'll share more pictures tomorrow!
Hope you've enjoy it! Chain-shout it if you like, vote to thank me for the laugh and subscribe for more!
+ Bonus sneak peak on the future World Map, implemented streight in the home page:
eRepublik Summit Staff
or a headless chicken,
Vive la Résistance!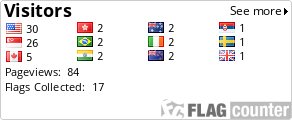 Publier ton commentaire
Qu'est-ce ?

Vous êtes en train de lire un article écrit par un citoyen d'eRepublik, un jeu de stratégie multijoueur immersif où l'on retrouve des pays réels. Créez votre propre personnage pour aider votre pays à atteindre la gloire et devenez un héros de guerre, un grand journaliste ou un magnat de la finance.