Día 1,826, 12:03
•
Publicado en Japan
•
por Kitsune Usureki
Proud citizens of the great Japanese nation!
Hereby I announce that I am running for the
congress elections
of eJapan in the month of November. I hope there is no reason not to trust me enough to vote for me, so please vote for me *-* :3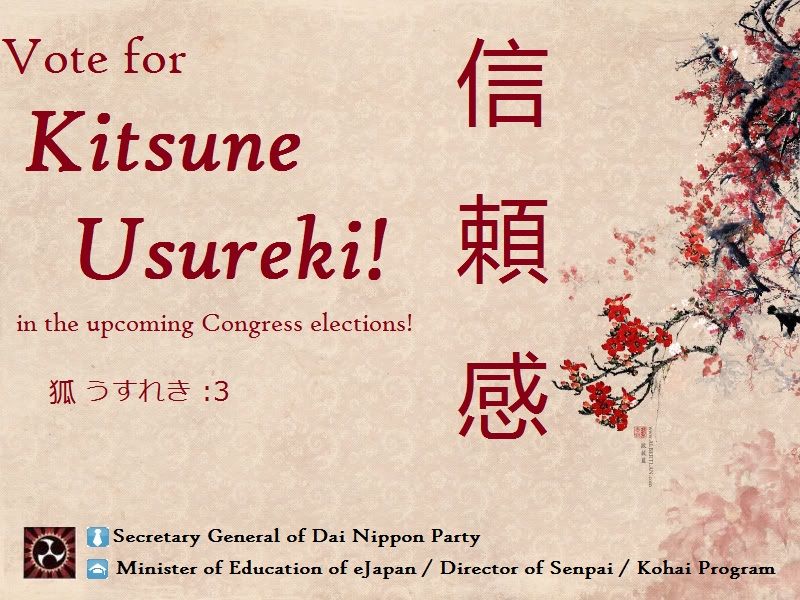 Though I am not the oldest citizen of eJapan nor the most experienced, but I am active and always willing to help wherever I can.
Kitsune Usureki
Day 1,826 of the New World
くろにしび
Publicar tu comentario
¿Qué es esto?

Estás leyendo un artículo escrito por un ciudadano de eRepublik, un juego de estrategia multijugador inmersivo basado en países reales. Crea tu propio personaje y ayuda a tu país a alcanzar todo su esplendor mientras tú te consolidas como un héroe de guerra, un reconocido editor o un gurú de las finanzas.