Day 1,798, 02:00
•
Published in USA
•
by James S. Brady Press Room
White House Press Room - Day 1798 - Dr Luis Makes Diplomacy Sexy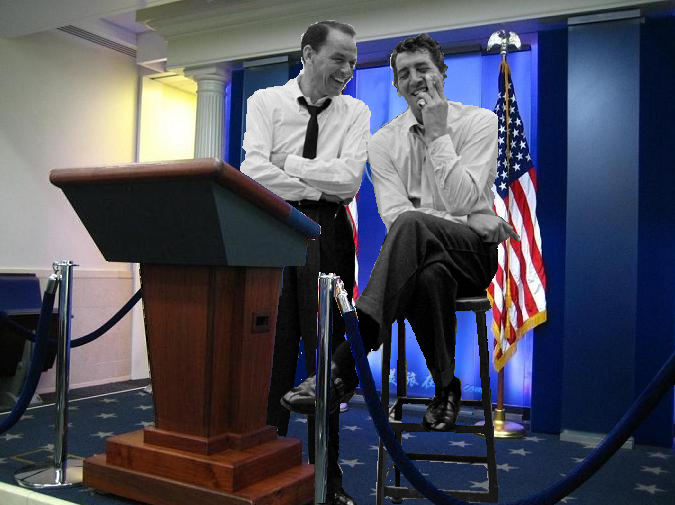 Chairman of the Board Henry Pfeiffer Arundel and Secretary of State Dr Luis discuss the finer points of foreign relations.
Dateline:
Monday, October 22, 2012 (Day 1,798)
Location:
James S. Brady Press Room, The White House
Today's WHPR:Music:
The Rat Pack Live -
Dean Martin
- 1965
1.
Dr Luis Makes Diplomacy Sexy
2.
Today's War Map and Analysis
3.
Political Party Quiz Show Update
4:
Op-Ed: Much Ado About Nothing
eNPR:
Schedule and Links
Editor's Notes:
Co-SecMed Custer is today's Lead Editor.
Press Corps Staff Writer NewAzazel and Hale26 round out the program.

Dr Luis Makes Diplomacy Sexy
Press Corps Staff Writer NewAzazel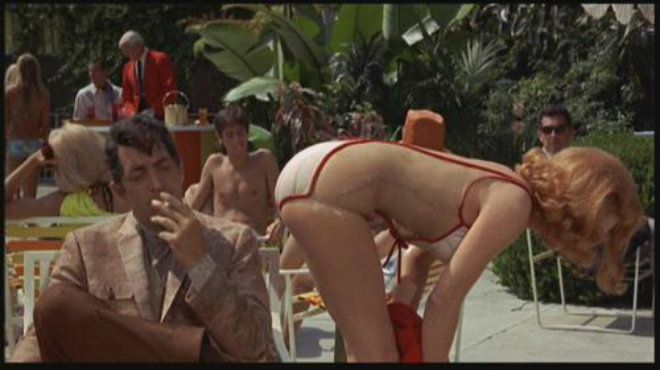 Dr Luis endures endless, dull, boring meetings with dull boring people.. I just don't know how he does it.
So much focus is given to our domestic political scene that it often overshadows something equally as important: our country's foreign relations and alliances. I sat down with Dr Luis Sentieiro, our Secretary of State
(or Minister of Foreign Affairs)
, to help me summarize and expand upon our country's current dealings around the world. This should be as important to you as our domestic affairs because it determines the external factors that could harm or help our nation.
Obviously one of the top stories right now is the state of CTRL and our relations with Poland. The United States is not pleased that Poland has kept its alliance with Hungary, and we have invaded Austria to give us a border with that nation. A clear point to make is that we will not be attacking Hungary. We are currently in talks and conversation with Poland, a country we value as an ally and a key member of CTRL. Extending from this, we wish to keep this experiment going and see CTRL become a successful alliance. We desire our relations with Brazil, Spain, and Poland to continue being prosperous.
We've also been patching up things and warming up in other areas. Our relations with France and Croatia have dramatically improved, and we are working to see that they will remain our friends and allies. Our relations are also improving with UK. We also continue to hold alliances and good relations with countries like China, Ireland, and Argentina.
Another important country is Russia. Russia recently went through some trouble with a civil war and political unrest. Despite this, the United States continues to see Russia as a close friend and ally. It is important to maintain friends and allies, even if they are not members of CTRL. We hope to maintain and continue improving these relationships.
Editor's Note: For more on this topic, see [CTRL]Decisions, Decisions, Decisions
Foreign relations are important. They are just as important as Party politics and domestic affairs. It is due to the work of Dr Luis Sentieiro and the State Department that we are able to maintain good relations with our allies, and even convince former foes to our side. We are also working with other nations to collaborate and assist in ATO efforts in the eUS.
I know that all members are dedicated to this country's well-being, and if you wish to contribute, you should
apply to be an eUS Ambassador
. I recently applied to better serve our nation, and you can do the same.

Today's War Map and Analysis
Press Corps Staff Battle Analyst Hale26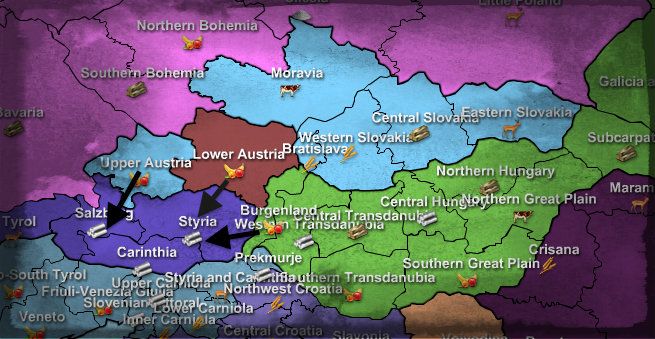 First order of business- We defeated Austria..sorta.
America managed to win all of it's 4 battles against Austria recently, as expected (Austria isn't a very worthy opponent, to say the least.) Strangely enough, Austria is STILL on the map even though our NE is done. This, however, was thanks to the Slovakian retreat (?) from Lower Austria. Now, this might be for a few reasons..
1. Hungary currently has us fighting on 5 fronts (2 of them NE's)
if they declare war. However, if Austria is given 1 territory, Hungary can blast us with at least 3 NEs (6 fronts). Would an extra Austrian NE be deadly ?
No.
Would it annoy the f**k out of us and possibly recreate a "VoM" accident from our little rumble with Indo awhile ago ?
Yes.
2. To give Austria land for the upcoming Congress elections.
You see, Hungary and Slovakia are much more dangerous if we were to go to war with the Hungarian Coalition (as we shall refer to all Hungarian bros and Hungary). So Austria would most likely walk away un-scratched if a whole fight broke out between America and HC (Hungarian Coalition).
3. To give me something to write about since they know I get bored being stuck in WHPR's basement tied to a chair 😃 !
...Er..I mean.. nothing, Custer... just finding more "news" to report !
Second order of business, I'm sure you all know that we are giving back all of our French holdings, including Aquitaine.
This is because France is of no strategic value to us right now, and we're trying to get better relations with the nation. And it wouldn't hurt if they could have some more Congress seats :3.
So that should be all for our report on America's wars. But quick disclaimer-
I'm writing as if war with HC will happen. But currently, there is no concise evidence of this happening or being planned in my hands. I'm only writing this way because Hungary is an enemy nation, so all options must be looked into.6 Top War News Headers From Around the Worldz.
• Romanian Forces have been defeated in Sumatra, meaning that Romania has lost it's last territory in Oceania. Romania is now wiped, and will possibly have the break it's agreement with Bulgaria.
• Slovenia NEs Swiss to fight off Congress PTO.
• The hounds of war are released in the Baltics- Sweden NEs Latvia, Belarus NEs Lithuania and Estonia captures Southern Finland.
• Italy defeated in Battle of Apulia- Macedonian Empire back to 7 bonuses.
• Colombia soon to be wiped- Spain approaches Oceanian Coast.
• Turkey almost wipes EDEN Brother Iran. Iran signs MPP with Poland.
Oh, and..
Hungary just got 1 less front to fight on.

Super Soldiers vs Special Snowflakes
Announcement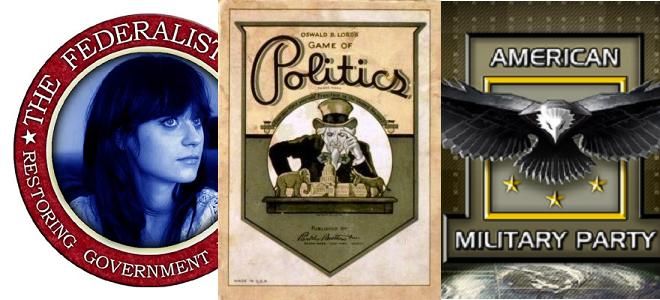 Play Your Favorite Radio Quiz at Home!
SecMed George Armstrong Custer will welcome the first two teams, the AMP and the Feds, to the premier
Super Soldiers vs Special Snowflakes
show this Thursday night at 1700hrs (8pm East, 5pm West).
Date:
Thursday Oct 25
Time:
1700hrs; 8pm Eastern Time
Topics:
Mix of RL questions and eRep questions
Format:
A question will be asked to each side in turn. The Party will have 30 seconds to respond. Presumably the Parties' members will be gathered on their respective IRC channels, but the
official answer
must come on eNPR from the designated person.
The end of the night will feature a lightning round, where each Party can jump in and answer.
Readers are asked to compose questions that may be asked of the individual Parties as well as to all Parties in the "lightning round."
Please think about what questions you'd like asked and make notes.
You'll have to also submit
the answer to your question and the source
, so put away your tin foil hats and put on your thinking caps-- the Form will only be Live for a couple of days, so make it good!
Submit your Question and Answer here!

Much Ado About Nothing
Op-Ed; George Armstrong Custer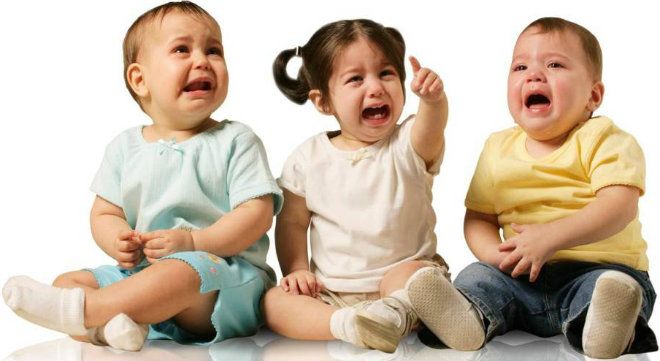 No, it ain't Shakespeare.
The past few days have seen massive hysteria in the media in response to some mildly irritating actions and statements by various leaders, both at home and abroad. While the media module could certainly stand a shot in the arm, this flurry of tabloid level crap is not it.
America has a President long known for his less-than-tactful manner-- no news there. So as a matter of daily business, he makes a Proposal for Alliance with Brazil.. Dr Luis and others have been working toward this as part of the whole CTRL thing for a long time, and now it's time for the Alliance Proposal. But in classic Pfeiffer style, he tacks on a funny-not-funny animated gif where you'd click to see the Debate/Discussion. I say "funny-not-funny" because this little ditty had been passed around-- by Brazilians, he got it from one-- and everyone thought it was funny. Until a sitting President posts it. Now it's the world-ending most offensive socially unacceptable thing in the world.
And so follows a round of news articles. Every mother's son with a belly button and a keyboard has something to say about it-- mostly calling for Pfeiffer's head on a spike. Pfeiffer apologized, but apparently lacking the mud-groveling sincerity some people wanted. Brazil answered with articles, as well, then put the cherry on top by setting a Proposal of Embargo against the USA. And an AFA Congressman set an Impeachment Proposal.
Now, set that pile of yellow sheets aside for a second, and examine another.
New Citizens, whether moving from another country or starting their game, automatically get a New Citizen Message (NCM) and five bucks, to welcome them and set them on the path to fame, glory and riches that we all enjoy in this lovely game. Every Country President composes one, usually at the beginning of their term, to sort of give these new citizens a feel for their new country. President Pfeiffer, finally fed up with the AFA's constant and consistent blatant actions against this country and government, composed and Proposed a new NCM... directly naming the AFA as an enemy force in our country and warning new citizens to stay away from them.
AFA's Party President Hanibal LA responded with
another
extortion-slash-threat, again saying that he would instruct his Congressmen to stop making rogue Proposals and granting illegal citizenships to more enemies.. if the US Government would just lay off and leave his poor innocent Party alone. But of course this new NCM is the last straw, and now it's "all out war on the US."
Post-Script: The AFA has changed their Party name to "Party of Common Sense"
Has something to do with putting lipstick on a pig.
The weekend also brought us another newsworthy item which was blown up and dragged around like a paper bag of sh*t on fire.
There was some diplomatic and military hardballing between Poland and the US. Both agreed to not MPP with
Balkan
nations, that's supposed to be the key to this new alliance. Poland is reluctant to let go of their MPPs with Serbia and Hungary, so the USA renewed its MPP with old friends Croatia, then advanced through Austria to provoke Hungary or Poland to jump. So of course the media is full of crazy twists to this basically simple scenario. CTRL is a new concept in alliances-- it'll take time to work out. It won't be smooth or easy, and, hell-- it might not even work out. Time will tell.
Okay.. remember, dear readers, this is an Op-Ed piece. Just a reminder.
I'm callin' BULLSH*T.
All around.
Everyone.
From the people who make bone-headded moves, to the people who over-react, to the writers who fan the flames, to the readers and Commenters who feed on it all.
Including myself.
My freaking God, people-- didn't you just feel your IQ levels drop a dozen or so points over the weekend, just reading and being drawn into all this totally unnecessary CRAP?
Is this what we have newspapers for? Understandably, we can't all
write like Phoenix Quinn
-- hell, most of us can barely understand him.. But do we have to go in completely the other direction?
Is this what we have become?
I'm not saying these are not important topics, or that we shouldn't be writing about them and expressing ourselves in those articles' Comments. I'm saying that intelligent discourse has become increasingly, and discouragingly, "few and far between."
I am ashamed and embarrassed of you, and of myself.
We
are
the lowest common denominator.

New eNPR Schedule:
eNPR Oval Office Radio
airs live every Tuesday and Friday night, at 18:00 eRep (9pm Eastern, 6pm Pacific). Tune in to the radio show, join the text chat at #eNPR (on the Rizon server), and call in!
Last Friday's Show:
eNPR presents Fireside Chats with President Arundel
Tomorrow Night's Show:
eNPR presents Fireside Chats with President Arundel
Thursday: The Political Party Quiz Show
Has not yet been set up. The URL will be in Wednesday's WHPR
If you miss any live radio show, you can listen at your leisure, at
eNPR Oval Office Radio
.

Recommended Reading:
| The President's Newspaper | Speaker's Word | DoD Civilian Orders | Dept of Education | Dept of Interior |
| White House Press Room | Pony Express | eNPR Radio |

Join a Military or Militia:
😉
eRebuglik now breaks links to Google Docs. If your link is broken, please contact this Org with a TinyURL or similar shortcut.
| US Civilian MU | Air Force Flight Training | Special Forces | Rogue Squadron | Ultramarines | SEAL Team 6 | OWLs |
| EZ Company |The Higher Calling | Sons of Liberty | Bear Cavalry | Pickle's Patriots |
| eUS Training Corps | National Guard | Mobile Infantry | eUS Army | Airborne | Marine Corps |
| Avengers | The ICA | The Chosen Ones| Cannon Cockers |



George Armstrong Custer
, WHPR Editor
"Liberty can not be preserved without general knowledge among people." ~~John Adams, August 1765
Look for new editions of WHPR on Wednesday and Friday.
:::
Shout It!
:::
WHPR 1798 - Dr Luis Makes Diplomacy Sexy
www.erepublik.com/en/article/2142952/1/20
Plus another FLAMING Op-Ed



2442
:::
Post your comment
What is this?

You are reading an article written by a citizen of eRepublik, an immersive multiplayer strategy game based on real life countries. Create your own character and help your country achieve its glory while establishing yourself as a war hero, renowned publisher or finance guru.