Day 1,825, 22:40
•
Published in USA
•
by Candor
The President and his folks are working on two things as I see it. First, this new DHS. And so far what I see from that is the gathering of an expanded list of persona-non-grata.
In my opinion it's a
mostly
useless feel good pro-active thing to do.
I can tell you what the AFA is doing most any given day, just ask me. They aren't shy about sharing, and they honestly aren't doing anything
much
different than every other party in the country,
they're trying to grow
.
Why are they trying to grow? Well the same as every other party, they want more Congressmen, and eventually I'm sure they'd like to have their own party guy win the Presidency.
What would they do with a majority of Congressmen or the Presidency? I don't know the answer to that. Maybe all our spies can tell us. My guess is we might see a shift in some alliances, and a lot of people would lose their fancy titles and comfy chairs. Maybe they'll run off with the Treasury.
All terrible stuff.
Size is power.
How
they are growing isn't a secret either, they're importing people from other nations,
and
they're recruiting noobs, which is fairly easy to do when you hold the top spot. The USWP did it for a long time without much effort at all.
A list of AFA people is quite nice and all, but it doesn't do much aside from creating a lot of bureaucratic work for an energetic bunch of folks in DHS. Have at it, I guess.
We already
know
their sheer number, and
rate of growth
. And the game is simple math.
What they (DHS) have shown me no evidence of thus far is an organized ATO/PTO system, which, if done right, could be an offensive weapon of considerable power against any domestic enemy.
Part one, put together a recruting and education campaign. Teach the nation to become mobile voters, and to look each election for official announcements.
Second, organize a group of snipe votes. If I can gather 40 in three weeks, the government should have no problem gathering 150 in a month.
Third, learn some strategy. Snipes don't
just
attack, they also create fakes, which draw a bigger defensive response from your enemy than the offensive to follow.
Lastly, think long term. Holding every party each election isn't always the best strategy, all strategies inclusive.
I'd hope DHS would put together such a weapon, but
equally I hope they'd learn the finesse of utilizing it in ways that multiplied its effects.
Three months in a row I've seen poor ATO/PTO leadership and/or planning. I love my team, but come on guys, this is old school stuff.
---
Secondly
, and in my estimation Cerb's most likely area of greatest interest, as it
always
is with Presidents, the President is working to create a new alliance with a new fancy name.
President's like to create international alliances with new fancy names, because they are something concrete that will outlive their terms, and they become attached to historically. And hey, we need friends of course.
If Cerb succeeds, I expect to hear the announcement of this new alliance in the next week or so. If he fails to get it done in his term, I expect that he and his chosen successor will make something of a co-announcement, and we'll be told this chosen successor is just the man to finish up the details. Hey, I'd use that too, no crime in the ploy.
So goes eRepublik and eAmerican politics.
No magic, no inside knowledge. Anyone think this will go down differently?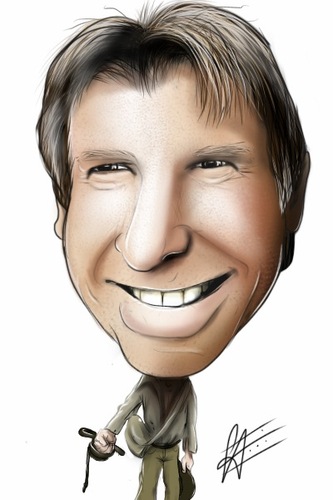 Cerb is a good guy. I've seen how he deals with things, and I respect his thoughtful and calm personality.
But I'm looking at the calendar. I'm not optimistic that any quality alliance can be finalized in the time remaining, not this term.
So next month then.
UPDATE:
As predicted, here you go, three days after this was written:
New Bromance
By the way,
here's some great allies
camping with us atm, give 'em a hug, they're really a great group of guys.
---
Last thing to share:
Those of you who want to run for President for December:
This is the week to announce, no later than the end of this Thanksgiving Weekend.
Oh yes, I know we have those
boring
Congressional's Sunday. But they're perfunctory now anyway. With
Unity Elections
, your POTUS campaign best be running by the end of this week.
I know a half dozen teams planning to run, you'll be left behind if you don't have your shite together by the end of this week, when most teams will be announcing.
John Jay announced his candidacy for President today
, starting the list of declared candidates.
Dutifully Submitted,
Help us help you eAmerica.
Join us

We
welcome
our loyalist international allies as well:
Albanians
, the
Brazillians
,
Finns
. And more. If you are here, and looking for a home with a voice, the WTP is the place for you.
Post your comment
What is this?

You are reading an article written by a citizen of eRepublik, an immersive multiplayer strategy game based on real life countries. Create your own character and help your country achieve its glory while establishing yourself as a war hero, renowned publisher or finance guru.