Day 1,965, 09:40
•
Published in USA
•
by Jude Connors
---
---
LISTEN LIVE:
RadioStar
---
Greetings and Salutations, My Fellow Americans and Ajay:
Brothers and sisters... friends... haterz... butthurt victims of my awesomeness... and the easily fooled...
You are all simply amazing!!!
I think that it is pretty damn cool that such a group of people... diversified yet unified through a common love of what can only be accurately identified as an addiction of the New World... can come together in one place and make the simple and elementary game we play everyday into something awesome. The friends and foes... the groups, the cliques, the classes... the number of players that either work together or try to defeat one another or push forth a particular agenda or plan. You are the ones who make me come back to this place each and every time I quit playing.
From long time eFriends like Rainy Sunday, Tiacha, Artela, Fionia, and Ligtreb to the people like Catri and Reaky that I brought in recently... From the butthurt victims of my trolling like Pfluffer, Agay, and the new version of AstraKatG, Mazzy to the new friends I make daily...
YOU ALL MAKE THIS GAME VERY SPECIAL AND FUN!!!
Where else can an immoral, law-breaking, pot-smoking hippie like myself be both loved and hated by such an amazing community of people? Where else can a seasoned troll find such a pool of potential victims? Where else can a man loyal to his friendships find such loyal friends? Just know that, people.
YOU ARE AWESOME!
Since my return, I have enjoyed this game like I haven't since Version 1. For the first time ever, I have joined a party that most of my friends throughout my eLife have been a member of... the Federalist Party. I have found that it is an amazing group of people, despite the analness of its operating standards. I know some people there are wary of me, and that is to be expected. In time, those who are worried will see that I am there to help and have fun, just like them. I have always been
/h
and have only recently found my
pride
and have always been associated with the Feds in some sort of way. Joining them was the most sensible decision I could make. The party is extremely helpful to noobs and there is a reason it is the largest party in the nation. I am
p/h
to be a Fed.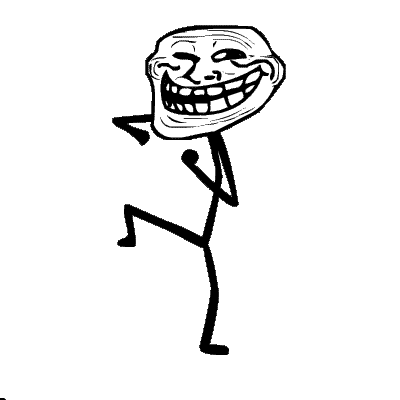 Trolling. It's an art. And it is a damn fun thing to do here in eRepublik. See... there are just some people who take things too seriously. There are those who tend to forget that this is just a game and is
not
real life. How can a virtual life be
srs bsns
anyway? A game is supposed to be fun, and I, like many trolls, am here to remind people of that.
Take notes, people; for I will explain to you how to NOT be trolled.
1. Don't tell a troll that you cannot be trolled.
CHALLENGE ACCEPTED
This is just silly and it's always the ones who are "
untrollable
" that are the most butthurt about it when they are trolled. They are the ones who kick-ban you from IRC chatrooms and expect you to apologize.
2. Don't be a White Knight. These people are my absolute favorites and are ALWAYS men rushing in to defend an
allegedly
female troll victim. Hey dude... not only will you too suffer by becoming a troll victim yourself, but you still ain't getting no cybersex from the
chick
you are trying to save. White Knights remind me of the old SEES v BROS mini-war we had wayyyyyy back when. Trust me, you
DON'T
wanna be a White Knight.
3. Don't feed the troll. This is the longest-lasting and most correct rule on the internet pertaining to trolls. We
LIVE
for the reaction. We wear kick-bans and butthurt badges on our sashes. Some of my favorite feedings are those people who White Knight, those who antagonize, and the Grammar Nazi's. Don't be one of those people.
4. Don't think that a troll will not use everything in his/her arsenal against you.
NOTHING
is off-limits. We are here to push buttons and most trolls subscribe to the Nero philosophy of "
FIRE EVERYTHING!!!
"
5. Don't take it personal. Trolls don't care who they troll. Otherwise they wouldn't be trolls - Duh!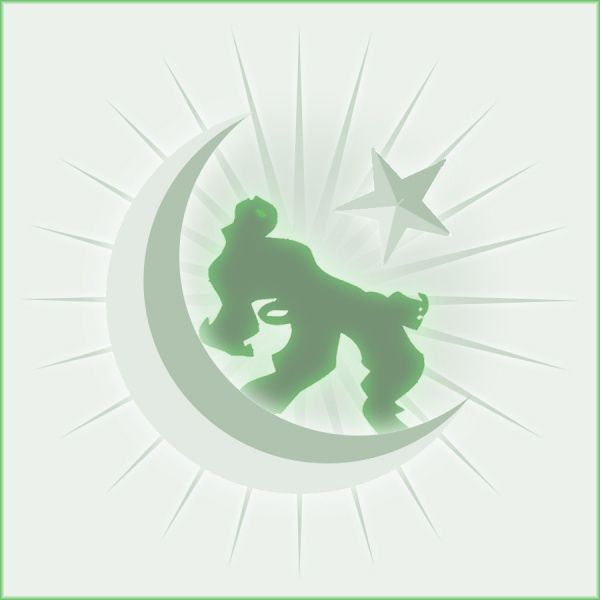 I have especially loved the butthurt caused by my speaking of the continued Holy Word of the God Emperor, Dio Brando. Despite the Pfarisses who claim that I am a false prophet and wish to have me flogged because their inability to see the continued, living word of Dio comes through me; I have fully assumed and will continue to serve Dio and preach his word of Love.
May the Love of Dio Be With You, In You... Forever
Since Dio began coming to me through the smoke of the Holy Bong, I have acted as his representative, blessing eMarriages and spreading the love seed throughout the New World. I will not let anyone stop me. For just as there were those who doubted Dio when He himself walked upon the sands of Pakistan, there are those who doubt his Word through me. Dio has seen this and is saddened at their lack of faith.
Had they not
forgotten
Dio in the first place, I would probably not be the Messiah. But as I said, I will continue to teach the Continued, Living Word of Dio as His Holyness Pope Jude the First, and I invite all to Kiss the ring of redemption.
May the Love of Dio Be With You ALL, In You ALL... Forever!
---
His Holyness Pope Jude the First
eRepublik's Messiah
RadioStar

---
---
Post your comment
What is this?

You are reading an article written by a citizen of eRepublik, an immersive multiplayer strategy game based on real life countries. Create your own character and help your country achieve its glory while establishing yourself as a war hero, renowned publisher or finance guru.