Day 2,275, 03:02
•
Published in USA
•
by Bradley Reala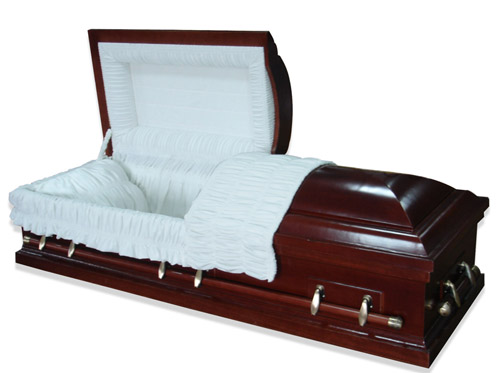 Oh hey, I'm sorry, I was catching a quick snooze. I'll be headed back to my coffin soon, but I saw a little shake up and had to kinda...well...laugh.
See, last time I checked there was this whole little "TWO" thing going on, which seems to have crumbled. I dunno any details, but I went ahead and read the President's article on that. You know
the one where he actually admitted that we might've been a little arrogant?
I was actually impressed by that. He was right. Glad to see someone talking some sense.
But I'm not interested in political discourse, just the changes to the global scale. See, two things have happened. First, like always, the New World has moved back towards bipolarity. For some odd reason Americans have always fought this trend, but I'm happy to see we're finally accepting that it's going to happen, so rather than getting swept away again, we're being proactive, which leads me to my second point.
America is already on board for one of the two alliances. I've heard us called the "Anti-Serbian Block" which seems to tell me that we don't have a name yet. I dunno, I didn't look in too closely. I also noticed some names. In one corner we have Poland, Spain, the USA, and the UK as the major players. In the other (the 'Serbian Block' as it were) we have Serbian, Hungary, Romania, Canada, and some other shitty countries too. I didn't see Croatia, so I dunno who they're with, but I have to feel like they'd be anti-Serb.
So, what does this all mean? Well, Poland and Spain have been our enemies for a while...but so have Serbia and Hungary. Canada used to be a stalwart ally until the aforementioned arrogant people pushed them away. So we have a split between enemies, and the loss of a friend. In the New World, thems the apples.
For once, I'm actually proud of the eUS Government for both being proactive and for not making a mockery of the diplomatic process. The honest truth is that bipolarity is the natural state of the New World, anything else is an unstable creation that will break back into the bipolar alliances at some point. Another truth is that sometimes friends are lost and sometimes enemies become friends. In this case, I'd say we made a good decision by not joining Serbia. We've got two sets of countries that we haven't liked in a long time (Hu/Ser vs Po/Spa), that have suddenly split down the middle. It is in our best interest to pick the ones we have closer ties to, and to support that alliance. Few remember this long ago, but there was a time when Poland and Spain were our allies. Spain suffered a wipe for us in a day where a wipe was nearly unthinkable. With the proper diplomacy, perhaps they can be stalwart allies again.
So here it is, whatever your feeling on the US Government, and lord knows I'm probably still on their hate list, this is a natural evolution of the game and for once we're on the crest, not getting smothered in the wake. I miss the good ol' days of EDEN, when we knew who our allies and enemies were, and they were pretty much agreed upon, but we don't have that luxury anymore. Canada is gone, perhaps other friendships are salvageable, but if we don't forge ahead we're likely to get lost in the tide once again. Sink or swim is ultimately our choice, and for once it looks like our government has chosen to swim, and is swimming in what I feel may be the right direction.
Good luck, now back to the coffin for me.
Post your comment
What is this?

You are reading an article written by a citizen of eRepublik, an immersive multiplayer strategy game based on real life countries. Create your own character and help your country achieve its glory while establishing yourself as a war hero, renowned publisher or finance guru.