Day 1,587, 15:38
•
Published in Greece
•
by Greek Ministry of Health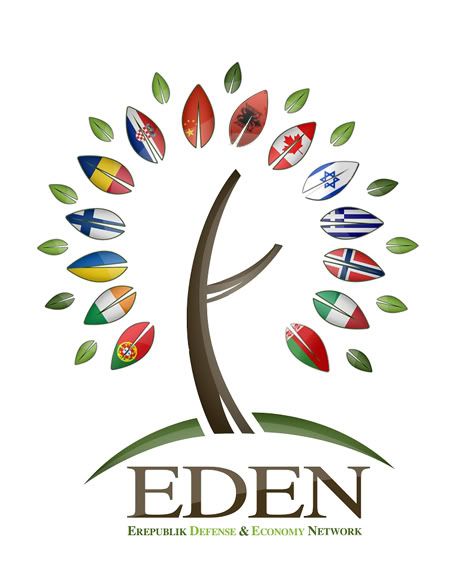 Salutations House of Eden,
I bring you news about last night's emergency election of a new SC due to the decision made by previous TTI09 to step down.
"Do not fear Adversity. Let courage be your strength" thank you for your work and the courage to make a decision for the sake of the alliance.
As a need for strong able minded and most importantly experienced leader. Iaswn was elected to bring Eden out of the crisis and the distrust made by recent conflict. Stepping up to the task some changes to the Eden HQ structure were made, in order to deal with any conflicts or situation that arise.
"Duty subdues instict" true guardian never quits the task he has taken, Iaswn was part of Eden hq before. and he knew that being there will put you into crossfire between entire nations and still his Duty to Eden was stronger Then instinct of serenity to be away from trouble.

And this is the updated hq team;
Supreme Commander :
Iaswn
Assistant Supreme Commander :
alpho
Public Relations Organizer :
Perfect.Knight
,
avec
Military Commanders:
diuras
,
MermaidPrincess
"Victory favors neither the righteous nor the wicked. It favors the prepared" With this team of veterans and new people who aspire to help as much as they can in order to raise EDEN above normal men.

Eden's Public Relations team needs your help to spread the voice of Eden as much as possible.
so in order to achieve that goal, i will need the help of prolific writers around Eden member countries and even neutral or Terra member nations too.
for making this article and newspaper more efficient we will publish through those writers, through pm's to Perfect.Knight or Voice of EDEN
"Nothing can stop the man with the right mental attitude from achieving his goal; nothing on earth can help the man with the wrong mental attitude." if we look at things through the right prospective our job as citizens of eden should be simple, we need to stay positive and admire the time and the achievements we have collected as a society. the best are in Eden the Most prolific are in Eden the Most Mighty are in Eden.
To end this article i shout :
Victoria Aut Mors!Other Languages :
1.
Chinese Version
Eden's Public Relation Officer Perfect.Knight
Post your comment
What is this?

You are reading an article written by a citizen of eRepublik, an immersive multiplayer strategy game based on real life countries. Create your own character and help your country achieve its glory while establishing yourself as a war hero, renowned publisher or finance guru.