Day 1,961, 16:26
•
Published in USA
•
by Duncan Crowe

new month, same p/h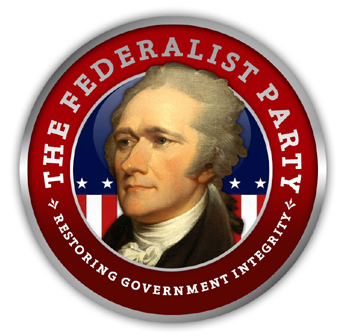 One Sky
Fellow Federalists o/,
April has just begun, continuing February's Fed Party buzz. Thus far, the Feds have been excelling, and fingerguns term was outstanding. Currently, the MU discussion is omnipresent within the party. Nevertheless, there is still quite a bit of work to be done before a new PP term, however, the goals that fingerguns set for this month are within reach by April 15th.
Now, some words from the great Federalist PP:
"The two main objectives for the month could still use a bit of work. We've made progress with both education and politics, but we still have a ways to go." - fingerguns
Department heads continue to work hard to meet fingerguns expectations. Her high expectations should be accomplished due to the department heads that we have at the Feds. Every department is "on fire" working day and night towards their achievements.
So far, fingerguns is happy with her staff:
"I am proud of how many people we've been able to get working this month. I am proud of how in sync the party seems to be when it comes to difficult issues, like how we set up our congressional line up and what to do about the MU" - fingerguns
The staff has certainly been great, giving 110% to make sure the party is going in the right direction.The newbs are a very important part of the party and we predict a bright future for some of them.
Reflections on the PP term so far, from fingerguns:
"It's been a good term, so far. I will leave the party better off than I found it and I think there are some newer players that have learned a lot this term and are in a better position to lead in the future." - fingerguns
Remember the Federalist Party is always looking for new members , so don't hesitate and join today!
p/h
Announcements
Remember, Fed. Meeting tonight at 19 eRep time!!
Be there to talk about awesome topics with our super p/h Fed. PP, fingerguns!
This mail has been circulating within the Feds and possibly the national scene. Do not be fooled:
Recommended Reading
If you haven't had time to catch up on the media or read these articles, be sure to read these awesome articles from p/h Feds!!
Update from the PP - d. 1961
Latest from the Forums!
Federalist members, if you haven't been spamming the forums like I have, here are some great, informative threads that you should definitely read and respond to!
MU Name Poal
Investing in a New MU
MU Tank Fund
eFederalist Party Radio

Next Show: April 4th! -
Tomorrow
Last Show (Archived):
Here!
Remember to vote Vanek26, the Fed. endorsed candidate for CP!!
Vote, Comment, Subscribe if you enjoyed! Thanks for reading and stay p/h!
Respectfully yours,
Federalist Media Team
Post your comment
What is this?

You are reading an article written by a citizen of eRepublik, an immersive multiplayer strategy game based on real life countries. Create your own character and help your country achieve its glory while establishing yourself as a war hero, renowned publisher or finance guru.