Day 3,817, 12:57
•
Published in Croatia
•
by Shelby.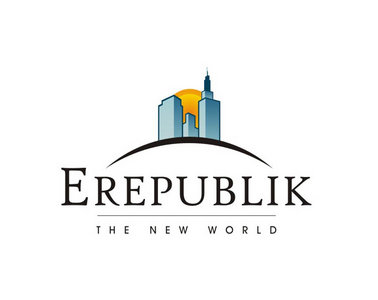 On the
19th of May 2017
, Plato was glad to introduce the newest update of the New World - eRepublik Cities! He admitted that
"they have existed since the beginning of times (however) they will now get new roles."
. This news was greeted with positive feedback but we were told we would have to wait a little more time for the full module to be implemented.
"The local elections module will be added as the next step in the following weeks."

"The updates to the politics module will be introduced soon. Until then we cannot answer any of your questions."
---
Since then, Plato has
not answered any questions nor has Plato implemented the feature
alongside other promises mentioned around the time such as Quality 6 & 7 Houses. As well as these shortcoming, there hasn't been any improvements to the Air Module such as the ability for players to improve their perception or the introduction of greater quality air missiles.
Instead,
the only really changes I have seen in the game are the changing of the codes with regards to Guerrilla Battles, the layout of article comments and an update in the menu for when you wish to change location.
While I personally favour the changes made to Guerrilla Battles, I can't commend the admins too much for all that really changed was a few lines of script to alter the numbers in the system. These changes came directly as result from
Clopoyaur
applying pressure through an
article
/petition, not only that but these changes were never announced by Plato himself but only through Clopoyaur. I find myself asking why of all changes to be made, why was it Guerrilla and why was Clopoyaur the only source in informing us? My opinion, as Clopoyaur does more for this game in entertainment and community building than Plato himself and for that, they owed him one for his contribution in keeping the game alive. The very fact that Plato didn't announce these updates himself or provide a list of changes shows how
little care is given to the game and it's community.
---
Since the eRepublik Cities announcements were made, a lot has happened to Plato and the staff at eRepublik Labs. Below is
a timeline of key events
which will give you an idea of what is happening behind the scenes at eRepublik Labs.
30th May 2017.
Stillfront Group, a Swedish game studio announced their acquisition of 100% of the shares in eRepublik Labs. Also at this time, Stillfront provided eRepublik a loan of €500,000 to repay their debts and left them with their cash figure amounting to €490,000 in order to operate and develop the business.
July 5th 2017.
Stillfront listed eRepublik as their 11th largest game in terms of revenue. It also ranked third in terms of revenue out of games that were published from eRepublik Labs.
29th August 2017.
In an Investors Presentation that included a brief overview of eRepublik Labs, Stillfront stated that 85% of revenues from eRepublik Labs are mobile. Their game World at War was Stillfront's top grossing game in Q2 with 19% of the Group's total revenue. Overall, eRepublik Labs contributed 26% of Stillfronts revenue. Due to eRepublik being the only game in which eRepublik Labs produces that isn't mobile based - we can easily calculate the following two figures in terms of income. eRepublik is the source of 15% of eRepublik Labs revenue and only 4% of Stillfront's total revenue.
26th September 2017.
Stillfront announced that eRepublik Labs were preparing to release a new game: War and Peace: Civil War. In this press release they referenced the earnings of 2 of their previous games, neither of which were eRepublik
"World at War: WW2", launched in October 2016 and is one of the top grossing strategy games in multiple markets on the Google Play Store. "Age of Lords" launched in March 2015 and is still one of the most appreciated strategy MMOs with a loyal user base. Both games are profitable."
3rd October, 2017.
eRepublik ranked 12th out of 13 games in terms of revenue generated.
23rd October 2017.
War and Peace: Civil War was launched and yielded three times higher revenues than its predecessor (World at War: WW2 Strategy Game) in the first day. It was the 2nd highest ranked new release in the key US market on the platform, ahead of "The Walking Dead Road to Survival" and "Game of Thrones: Conquest" that both are games from major Hollywood franchises.
4th November 2017.
In an Investors Presentation, Stillfront labels eRepublik Lab's game War and Peace: Civil War as their most successful launch so far. In this presentation, eRepublik amounted to only 3% of Stillfront's total revenue.
16th November 2017.
eRepublik Launches Twin Shooter: Armada in Early Access. Full launch is expected in Q1 or Q2 of 2018 depending on Early Access results.
10th January 2018.
eRepublik was ranked 14th out of 15 Stillfront games in terms of generated revenue. Again it was the lowest earning game by eRepublik Labs behind Age of Lords, World at War and War and Peace:Civil War.
22nd February 2018.
Both the Financial Report for 2017 and another Investor Presentation were released. Both highly complimented the success of eRepublik Lab game War and Peace: Civil War as in total it generated deposits of 7,400,000 SEK in Q4, recouping the initial 1,000,000 SEK investment in a few weeks. eRepublik Labs had quarterly revenues of approximately 10 MSEK. However due to the new release, Q4 revenues were 73% higher.
27th March 2018.
eRepublik Lab's World at War recorded over 5 million installs on Google Play alone.
---
In summary, from reviewing the figures and stats from press releases, financial reports as well as investor presentations by Stillfront, it is made even further obvious that
eRepublik Labs priority is mobile games
as this is where their true source of revenue lies. Not only this but they were awarded
GameLab's most innovative games company award in 2015
and
"Twin Shooter Invaders" won several industry recognition's including a Pocket Gamer Silver Award.
The
list of successes for the company over the past few years is endless.
Reiterating the numbers,
eRepublik amounts to 15% of eRepublik Labs revenue and only 4% of the Stillfront Group's revenue.
In the past year, eRepublik Labs mobile have continuously games returned a higher revenue than eRepublik itself with the exception of Age of Lords in Q3 2017 which amounted to 3% of the Groups revenue versus the previously stated eRepublik figure of 4%. When viewing the top In-App Purchases from the game War and Peace: Civil War, the highest purchased pack has a value of €99.99, 3 of the top 7 purchases for World at War equate to €104.99. When was the last time you are aware of any player in eRepublik purchasing the €99.99 gold pack, the top purchase in eRepublik would more than likely be either the €9.99 or €14.99 packs,
a fraction in comparison.

Another interesting point to note, eRepublik Labs now produces mobile games yet they have
failed in making a mobile application for eRepublik.
---
Over the past few months, I've written articles about changes I would like to see made to the game:
Should we change the way we work
My recipe for resurrection
Should countries be removed from the game?
Local Budgets wasted and economic reboot required
As well as my own articles, there have been numerous articles made about different improvements that could turn this game into a greater source of fun and in fact a larger generator of revenue for eRepublik Labs.
Unfortunately this will not happen. With another game to be released any day now by eRepublik Labs as well as their intentions to release another brand new game this year - there is
little time, money or interest to be given
to this game that accounts for a tiny fraction of revenue.
For me,
eRepublik is only managed to maintain the legacy of the game.
After all,
would you consider eRepublik for investment?