Day 1,585, 14:25
•
Published in Greece
•
by Greek Ministry of Health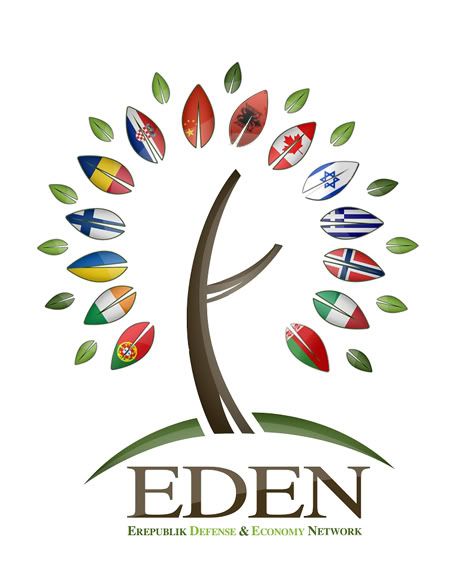 Salutations House of Eden,
After serious dispute between Bulgaria & Turkey which have affected internal Eden structure in terms of loyalty, priorities and different point of views on what is Right or Wrong, it has came to this, Bulgaria has Announced that their congress voted on Leaving Eden, followed by voting in the summit that was made by member countries on the following evening to terminate Bulgaria's membership in Eden. it is now official. though bulgaria was at times sole protector of eden, and was always loyal to its allies and fellow eden nations, this dispute made it not possible for bulgaria to continue in eden.
To all Bulgarian Community; Eden will Honor and not Forget how Bulgaria was Fighting alongside its allies in battle. though our paths seems different now. let us not forget those times. and cherish bonds that were made at that period. o7
"It was an Honor to fight alongside with you, It is our duty to meet you in combat"

Moving to other news; in light of the recent dispute of Turkey and Bulgaria and the much strife that caused many Eden states to go against each other at summit, followed by vote of no confidence in the actions of TTI09.
In the vote TTi09 gained a clear majority of confidence (8-4) but still he made a decision to step down from the role of Supreme Commander of Eden.
<&TTi> As the result has still many voting against the confidence, I do not feel that there is enought of support for me to continue in these tough times. We must have an SC who can UNITE the brotherhood. I am happy to continue as SC until you find a new one.

TTi09 will continue in the position until a new SC is elected on Saturday, Day 1,586 of the New World.




To promote unity and to entice some activity in Eden community, Eden HQ will organize a contest between Military Units with prizes and Prestige to be won, and a Testament to Eden's Might. Details and rules will be published after re-arrangement of Eden HQ





Special Thanks to Kosovar Warrior who has updated eden flag o7

Eden's Public Relations Team.
Post your comment
What is this?

You are reading an article written by a citizen of eRepublik, an immersive multiplayer strategy game based on real life countries. Create your own character and help your country achieve its glory while establishing yourself as a war hero, renowned publisher or finance guru.