Day 1,933, 10:57
•
Published in United Kingdom
•
by Matthew.Cox
It was suggested in a comment on one of my earlier articles that I should draw up a graph of the results of the election, which is exactly what I've done. But I'd first like to compare my poll graph which was thoroughly flawed with the graph for the election results:
This is the graph of the actual election result, which is this: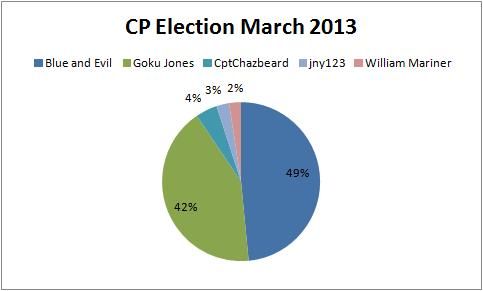 Compare it to the graph of my poll results: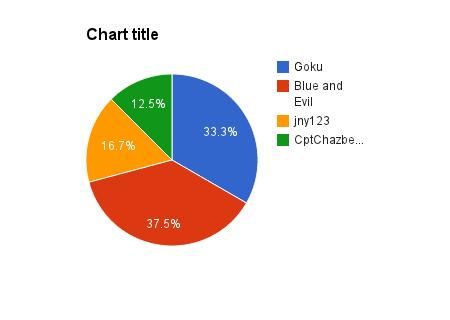 So, more or less correct about the two front runners which I think everyone has expected all along anyway, but was wrong about the other three candidates: CptChazbeard did better than jny123 and William Mariner actually got some votes, though the flaws of my poll are briefly explained in one of my earlier articles. So, overall, pretty pictures of things you already understood. Could be worse.
Post your comment
What is this?

You are reading an article written by a citizen of eRepublik, an immersive multiplayer strategy game based on real life countries. Create your own character and help your country achieve its glory while establishing yourself as a war hero, renowned publisher or finance guru.