Day 1,728, 17:14
•
Published in United Kingdom
•
by Elle Roslin
Well it is time to announce the closing of the inaugural ESOlympic games. Just like its real-life counterpart, countries competed for medals, status, and the everlasting gray-train of corporate sponsorship. There were highs, there were lows, there were tears, there were smiles, and in the end the UK put on a great show. So lets see what's in store for all of our participants!
FINALE
Let's take a peek at some of the events that happened.
The Highs:
The UK wins a stunning number of medals, hosts a great Games, and walks away with heads held high!
Usain Bolt electrifies the crowd and the world
SPICE GIRLS!!!
This guy!
The Lows: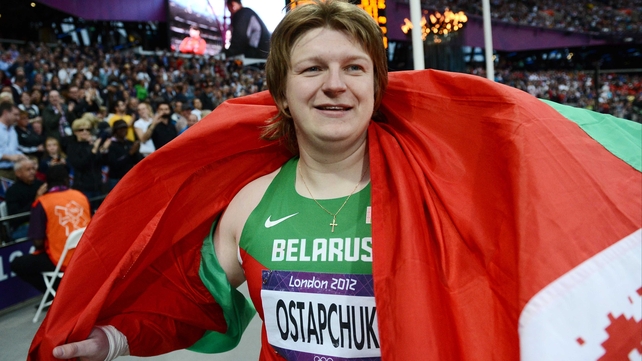 Doping - people were surprised this woman used steroids?
These things
The injuries and the heartache
Canadian women getting jobbed. HEY THANKS NORWAYThree bonus rewards to announce:
THE RESULTS
In total 2112 tanks were awarded to our participants! Here's how they did:
USA - Ando Calrissian - 346 tanks
China - Alphabethis - 294 tanks
Russian Federation - Mezzalily - 230 tanks
UK - Verygamer747 - 225 tanks
Germany - BeeDeeCollector - 126 tanks
France - lucy28 - 100
South Korea - 11ue - 96
Australia - Ewan Dougall - 95
Japan - David Bastow = 94
Italy - MookieGobu - 78
Ukraine - Elliot Brown- 74
Hungary - Mestal - 57
Netherlands - Creator Kevin Smies - 56
Spain - Spygon - 50
Kazakhstan - Percy Spencer - 43
NZ - gsfgsfs - 41
Cuba - Ayame - 40
Brazil - Bananaboy - 39
Iran - Tristnshout - 38
Canada - Etheri - 37
Jamaica - CheetahCurtis - 36
Romania - Dose027 - 27 (appropriately!)
Kenya - Astorwald - 27
Poland - Cromwell - 22
North Korea - Kcirp - 22
Switzerland - Gordonstrachan - 16
Apronia - Apronchef - 8
Belgium - BoerCharel - 5
Nepal - Horice - 0 tanks
Congrats to you all! I hope you enjoyed the event, and I hope it added a little something extra for your Olympic experience.
Catch you on the flip side!
❤
Roz
Where to look for more info:
eUK Forums
NHS MU
ESO Party
ESO Legion
eUK Channel (#euk)
ESO Channel (#eso)
Games Mascot:
Horice, the Evil Satanic Orangutan (Now off to retire in Argentina)
PS: There will be no ESOParalympics, as our only competitor Jamesw was recently hospitalized with an acute infection from eating 3 day old McDonalds. He is expected to make a full recovery with only minor brain damage.
Post your comment
What is this?

You are reading an article written by a citizen of eRepublik, an immersive multiplayer strategy game based on real life countries. Create your own character and help your country achieve its glory while establishing yourself as a war hero, renowned publisher or finance guru.