Day 1,897, 02:47
•
Published in Australia
•
by Australian Foreign Affairs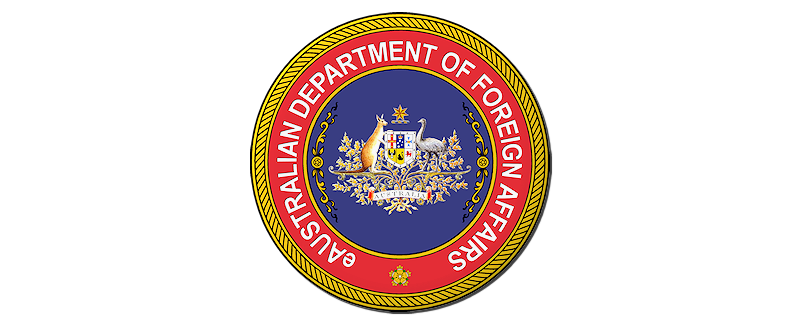 Australia formally declare dispute in the
Chile and Australian Non-Aggression Pact
.
Australia formally requests a meeting between the treaty parties (Chile and Australia) and counter signatories (CoT, Brazil and USA) to make an arbitration ruling on the Chile-Australian disputes.
We invoke Clause IV. and call CoT, Brazil and USA to arbitrate as counter signatories and monitors.

IV. CONDITIONS
Both nations agree that CoT, USA and Brazil will monitor and counter sign this agreement ensuring that both Chile and Australia continue to abide by the terms of this agreement.
Both countries understand that it is impossible to ensure that all Citizens of their nation meet the terms and conditions of this agreement, but will ensure that their own Defence Forces Personnel are ordered to fight correctly under the terms of this agreement.

To date, wild accusations have been flying around in the media inflamed by Argentine RW actions. Both nations have taken regrettable unilateral actions in response. There has been no formal meeting involving all parties to resolve them.
It is not up to any one party to decide the validity of points of grievance.
We are both obviously are biased to our own position. This is why the treaty has mediators and counter-signatories.
You do not play a fair game of football without a referee.
Let us resolve these matters as intended by the treaty instead of carving out our own flawed vigilante justice. We are both civilised nations ruled by law. Allow justice to prevail.
Your truly,
Australian Minister of Foreign Affairs

Your Australian Department of Foreign Affairs Team
Country President
Xavier Griffith
Vice President
Molly Jo
Minister of Foreign Affairs (General)
Majester
Minister of Foreign Affairs (Asia-Pacific)
Binda33
Minister of Foreign Affairs (Americas)
witherd1
Minister of Foreign Affairs (Europe, Middle East, Africa)
argi the eliminator
Deputy Minister of Foreign Affairs
roboz
Deputy Minister of Foreign Affairs
Louise Brooks
Director of Ambassadors
James Rellori

---
The eAustralian National Library





Please subscribe to the Government Department Newspapers, Join the eAustralian Forums, and take a look at our National Library run by the Department of Human Services to aid our New Players.
Post your comment
What is this?

You are reading an article written by a citizen of eRepublik, an immersive multiplayer strategy game based on real life countries. Create your own character and help your country achieve its glory while establishing yourself as a war hero, renowned publisher or finance guru.