Day 1,839, 03:36
•
Published in Belgium
•
by BrunoCND
Dear eBelgians,


I write this article so you know why i'm running for Country President.

You know me, I always worked for the good of eBelgium, not for my personal interest.
And I'll go ahead like that.


This is what I would like to do during my term.

1. Economy:




Lily Jayne Summers already opened the debate about increasing VAT on weapons. That'll be implemented during a short time first so we'ld be able to see the effects. And then react.

I would also like to do what eUK is doing : try to make money with the Monetary Market. Taking a minimum of risks.

2. Military:




Keep making our National Armies grow and continue to defend the supplies. Yes our army is spending money but I also make money. Because BNA buys on eBe Market.

3. Immigration: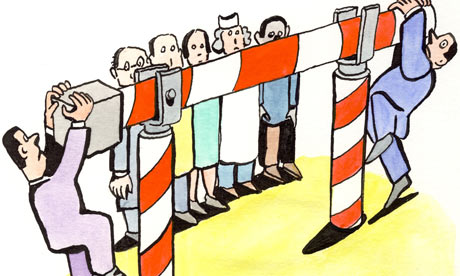 Actually some PTOers are trying to come in our country. I'll work with the government, the IOs and the Congressmember to fight against them. If all together we don't find a solution, a poll will be made so you'll be able to give your voice.

4. CoT:




Even if some complainers say that CoT is a dead alliance with no activities and coordination. CoT is not dead and grows everydays. We're still working on make all better but that takes time.

As eBelgians our voice is heard. Our ideas are debated. Each country's voice is heard. CoT is a nice alliance based on friendship between countries.

5. Others:



Like Lily Jayne Summers did, I'll make some poll about important things.



Here are my main ideas. Feel free to debate them, to ask questions.

If you would like to enter in the gov, please PM me.


Long Life to eBelgium.


BrunoCND


Post your comment
What is this?

You are reading an article written by a citizen of eRepublik, an immersive multiplayer strategy game based on real life countries. Create your own character and help your country achieve its glory while establishing yourself as a war hero, renowned publisher or finance guru.