Day 1,917, 10:44
•
Published in USA
•
by Aramec
Welcome to the inaugural edition of Here We Stand. I'll be detailing a couple of (hopefully useful) guides for new players like myself, beginning with how to earn your first Battle Hero. I'll be primarily using Division I in my examples as that is what I have the most experience in dealing with. Credit to Iamnameless, Hale26, and a few others of the eUnited States Citizens MU for helping me along.

As a disclaimer, I'll be speaking primarily from personal experience with these guides. I am not the best, I am still new, I don't know all the answers, and I'll surely miss out on some pointers so feel free to add them to the comments. Advice is always welcome.

PART 1 - PREPARATION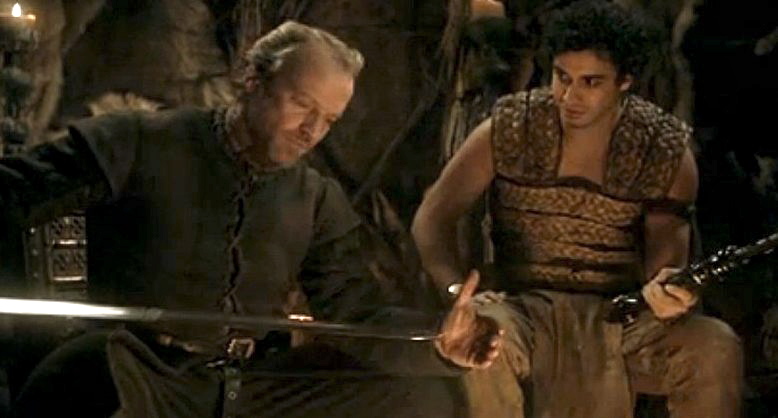 If I only had one sentence with which to summarize my point in this section, I would only need one word: stockpile. Your temptation as a new player is to expend and use all of those pretty weapons, bombs, and energy bars as soon as they come into your hands.

Don't.

The key to getting a Battle Hero is ultimately how much firepower you have at your disposal and how fast you can deal it out. Battle Heroes go for anywhere between 300,000 damage done to as high as 1,000,000 damage done. And bazookas aren't going to get you there alone. To assure getting taht medal, you're going to need to stockpile three things.

Thing 1: Bazookas



At 10,000 instant damage for just 10 health, you get the most bang for your buck. Three shots, and that equates to 30,000 damage for just the low low price of 30 health. With the Bazooka Booster, you can get +10,000 damage added on in Division I, effectively allowing you to drop 60,000 damage for just 30 health. As a new player, it's very easy to quickly get bazookas if you join a solid Military Unit and make sure to follow your daily orders. There's two methods of making sure you save your bazookas for the time when you need them. First method is to not assemble them, which is safe and assures that you aren't errantly using them up. The second method involves assembling them but making sure you have enough other weapons in your inventory so that you won't use your bazookas. The second's payoff is that you don't have to assemble them in a hurry if you see an opportunity to grab your Battle Hero suddenly. I still recommend the first, however.

Thing 2: ASM Missiles



In Division I, ASM missiles do an astounding 75,000 damage for the low low price of no health spent. With five of those, you can drop 375,000 damage, easily putting you in the running for a low damage Battle Hero. The key to getting these is accomplishing missions. The only caveat here is that they expire after 30 days, so you're going to want to get as many as you can and then go to town with them at the end of the nearest deadline. Edelmann informed me that if you acquire new rockets within this 30-day-period, however, the expiration date for all the rockets in your inventory is expanded. Just be sure to keep track of when they expire and when you gain new ones to know your time budget.

Thing 3: Energy Bars



Bazookas and missiles are all well and good, but if you can't layer on some buffer damage with other weapons like tanks, helicopters, and guns before or after that, you're not going to assure your lead very well. Energy Bars are your backups; your insurance that even when you've spent all other energy, you can still dish out a bit extra. Do not use these unless forced to.

There are a couple other small things to help you prepare that also help you in other ways.

Small Thing 1: Upgrade your free Training Ground BUT only when there is a sale. This will allow you to get a Super Soldier faster, thus allowing you to get more gold quicker. It bulks you up, allowing you to deal more buffer damage you need to outpace other BH hunters. Again, I reiterate only to upgrade when the price is right. There are 40% off sales that they occasionally have. Ignore all other flashy offers and go straight with whatever gold you've saved up for the Training Ground upgrade. It is the best investment you'll make.

Small Thing 2: Join a solid Militia. No matter if it's one of the top tier ones or a close-knit group of friends, find a group of people you're comfortable with who give you steady supplies, friendship, and advice. They will be invaluable to you in the long run, and are a great way to get involved with the game. I personally love the MU I'm in, eUnited States Citizens MU. Easy going people who are always willing to help out new players. I've heard the Flight School is good as well, and I'm sure there are plenty of other great MUs out there. Go find them.

Small Thing 3: Do your daily orders and no more. Save whatever extra weapons you have from being supplied after completing your 25 kills for your buffer damage. Bazookas and bombs are wonderful, but there's nothing like a little extra insurance to deter the next guy from getting your Medal.

Small Thing 4: Know how much total damage you can drop. Calculate how much damage your bazookas, boosters, and missiles will deal; or in equation form (Bazookas+Boosters)+Missiles=Base Damage. Save that info in a word document or notepad or just memorize it, because you'll need it later when you start gauging battles.

Now that you're loaded up and ready to fight, let's talk about finding the right fight.

PART 2 - SCOUTING



As previously mentioned, there's a lot of range in the damage people are able to take Battle Heroes for in Division I. I just recently was able to win my first Battle Hero in Division II for about 2 million damage, while the guy on the other side took his almost 5 million. It all ultimately depends on timing and finding the right battle.

Timing
If you're looking for an assured Battle Hero, you will NEVER want to drop your damage at the beginning of a fight. Psychologically you're setting the bar; yours will be the damage number that other hunters seek to overtake, and from personal experience I can assure you that you will fail in holding the lead in this regard.

Battles last 2 hours or until one side obtains 1800 points, whichever comes first. To quote the wiki:

"Every minute one side has over 50% control will award the side with X number of points where X is:

0-30 minutes into the battle, 10 points at every minute;
31-60 minutes into the battle, 20 points at every minute;
61-90 minutes into the battle; 30 points at every minute;
91-120 minutes into the battle, 60 points at every minute."

Thus, the battle you want is one nearing the end of it's completion, probably with time running close to out and one side which has at least 1400 points accumulated. You can drop damage earlier than that, but I've found the best minimum time to start your attack is at that 1400 mark and at least an hour into the battle. It gives you enough time to get the majority of your damage down without feeling rushed.

Know Your Enemy
There is no assured way to find the right battle to get your BH in. There's always a few elements of chance, but the most important thing to know is how much damage you can do compared to how much damage has already been dealt by the top fighters. Go through the list of battles currently going on and look at the list of the top fighters. The icon is a bar graph in the lower corner of the Battlefield Interface screen.




If it looks like your base damage, which you'll remember is calculated as (Bazookas+Boosters)+Missiles, is significantly higher than the damage dealt by the top fighters in your division be on guard for there may be hunters like yourself waiting to drop their own damage.

If you wait a little bit, and the base damage you can deal is still significantly higher than even the top fighter (mine cleared it by 400K) then you've probably found a good battle to get your Medal with.

A couple of final tips in scouting. Firstly, the safe bet for beginning hunting for BH in Division I is when you have at least 150 strength and are at least Level 23. When you hit Level 25 you get bumped up to Division II, so that means you'll be at your strongest and most viable time to get a Battle Hero just before you have enough experience to be bumped up.

Secondly, never try and get a Battle Hero in a battle involving your own home country. There will be so many True Patriot Medal hunters also involved in that battle that unless you've managed to stockpile an exorbitant amount of firepower you'll most likely be outgunned.

Lastly, double check which of the top fighters in the battle you've chosen is online. Just simply bring up that list by clicking on the lower right icon, and click on their names. If the top fighter has a green circle and it's getting near closing time for the battle, you can bet your gold that they're camping that medal and thus it is best to stay away. If everyone on the top fighter list is grey and away, it's weapons free time my friend.

PART 3 - FIGHTING



If you've done the proper preparation and you've found your perfect fight, there's not much left to do other than drop your damage. However, there are a few tips I will offer which ultimately comes down to personal style and what I've found to be most effective.

When beginning to drop your damage, test the waters. If it's a daily orders fight you're fighting in, kill 25 people with normal weapons. If it's another fight, just deal some damage. See who is contributing to the fight and see if anyone is matching you at all.

Then, bring out the bazookas. Bazookas are easy to gain this early in the game, so it won't be a great loss if you start attacking with your bazookas only to see someone else suddenly shoot up to the Top Fighter spot. You can still exeunt with valor and grace and live to drop your missiles another day.

If you get through you bazookas, if you've dealt a little buffer damage, and if you see that no one's online or really matching the damage you're laying down, then it's time to go Helms Deep on this mother and bring in the big guns.



Go big, or go home.

Once you've dropped your missiles (and other bombs if you somehow manage to have them), then sit back and enjoy the view.

In my opinion, it's important to make sure at this stage that you've given yourself a clear enough lead without having spent all of your firepower completely. Make sure to give yourself a big enough lead to show other people that you mean business, but hold back a bit of your stockpile still. This is where your buffer damage of various saved supplies and energy bars can now finally come into play.

After all the points are tallied and the clock has run down, if you've done everything as closely according to this as you could, you should be getting a wonderful little notification informing you of your new medal.

Enjoy it, and congratulations on your Battle Hero!




Until next time, dothras chek.
Post your comment
What is this?

You are reading an article written by a citizen of eRepublik, an immersive multiplayer strategy game based on real life countries. Create your own character and help your country achieve its glory while establishing yourself as a war hero, renowned publisher or finance guru.