Day 1,949, 05:11
•
Published in Germany
•
by Phil Niedinger
German Version below
---
Good Evening to all the paying readers of this newspaper. And to eCyprus, too. Since this is a special issue, featuring the latest news regarding eCyprus, Niedingers Nachschicht is proud to announce that every citizen of eCyprus will receive a free sample of this issue.

I. The Ultimatum - unsufficient postage, return to sender?
The ecypriot ultimatum
issued a few days ago was almost lost underway. Instead of the usual 1,50 CC the letter containing the ultimatum was only stamped with 0,50CC and an old cherry flavoured-chewinggum and was thus dangerously close to beeing thrown away. It's only thanks to the impressing generosity of our
selfless CP BadMax
who offered to step into the breach and pay the missing ⅔ of the postage that the letter reached its destination.
"It's the goodwill that counts. I mean they could have just skipped the 0,50 and just used the gum. Besides the Germarkian Secret Service did accquire the information that the ultimatum was written on the back of a coupon for the big cypriot garagesale - Now that's advertising i say, how could i possibly miss out on that!"
, explained the CP his noble gesture.
II. eCypriot garagesale - Great success!
The agressive advertising campaign payed off for eCyprus: The garagesale was a great success. Even though the goal of 17 million was missed by small margin the earned 100CC will surely provide some stability to the ecypriot postage-payments. The biggest deal was the sale of the ecypriot airstrike to the wealthy pony Lokitown, who plans to use the airstrike as fast means of transportation to Equestria. Or from his Bedroom to the kitchen.
Beeing asked about the consequences of this deal for the announced airstrike against Germark, the ecypriot spokesman answerd:
"Since the airstrike isn't powered by hot air, we would have been unable to launch it anyway. The fuel would have ruined us. Even More than we already are and trust me, that's a lot. Empty threats are all we can just barely afford."
Even though the garage sale was succeeding quite well there were some small incidents that darkend the otherwise peaceful day. Especially remarkably is the futile attempt of
smee again
to make a
dine and dash
at a local restaurant.
The clearly drunk smee was outraged when faced with his bill and began to shout:
"This is, like, like totally unfair! I shouldn't have to pay for what i consumed! Charge some other guy. Charge him! He'll pay for me!"
Since he was at that time
pointing at rubbertree
, he was quickliy taken in custodity , while screaming
"Pay my bill you *****, pay my goddamn bill."
III. Goldrush in eCyprus - Laundry shops closed: loyal russian customers desperate
The goldmines announced by our all mad-god-emperor Plato caused a major goldrush in the debt-ridden eCyprus. Thousands of citizens left their workplaces to try their luck in the tempting field of prospecting. Especially the laundry shops that count responsible for more than half of the gross domestic product of ecyprus have taken a heavy blow with most of there employees gone.
"Up till now i've been washing dirty laundry from all over the world, washing gold out of a river isn't so much different - Quite the opposite, i'd say."
Since the local deposits aren't sufficient to make mining worthwhile the ecypriot government was forced to bury their gold reserves to ensure the successful mining of their citizens.
"Eastern is almost at hand. And there is little difference if we blow the gold on shady investments or if we just randomly throw it away."
, commented an official governmental spokesman before hurringly marking his backyard as his claim.
The ones to suffer are the customers of the ecypriotic laundry shops who are waiting in vain for their pristine white vests.
"I urgently need my 3 billion shirts back, otherwise i have nothing to wear at all!
", complained a russian oligarch with tears in his eyes.

Such a tragedy.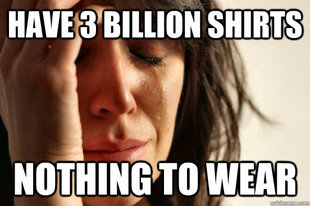 ---
---
Guten Abend an all die zahlenden Leser in aller Welt! Und natürlich auch an eZypern, vor allem da dies eine Sonderausgabe über die aktuellen Geschehnisse in Zypern ist. Aus gegebenem Anlass haben daher alle Bürger dieses Landes ein kostenloses Exemplar dieser Ausgabe erhalten.
I. Zypritoisches Ultimatum im Papierkorb gefunden – Zu wenig Porto
Das vor einigen Tagen ausgesprochene
Ultimatum eZyperns
gegen Germark hätte seinen Bestimmungsort beinahe nicht erreicht. Der statt der üblichen 1,50 CC nur mit einem alten Kaugummi mit Kirschgeschmack und 0,50CC frankierte Umschlag landete aufgrund des unzureichenden Portos beinahe im Müll. Nur
der großzügigen Solidarität unseres Präsidenten BadMax
, der die übrigen 2/3 des Porto auslegte, ist es zu verdanken, dass der Brief sein Ziel tatsächlich erreichte.
"Der gute Wille war zählt, immerhin hätte es ja auch nur ein Kaugummi sein können. Außerdem hatte mir der Germarkische Geheimdienst die Information zugespielt, dass das Ultimatum auf der Rückseite eines Rabattcoupons für den großen ezypriotischen Garagen-Flohmarkt geschrieben wurde, den musste ich haben."
, erklärte der Präsident seine noble Geste.
II . Garagenflohmarkt in eZypern – Great Success
Der durch die Rückseite des Ultimatums geschickt beworbene Garagenflohmarkt war ein durchschlagender Erfolg. Das Ziel von 17 Million CC wurde zwar knapp verfehlt, dennoch werden die eingenommenen 100 CC zumindest die Portokosten der ezypriotischen Regierung in der näheren Zukunft decken können. Der größte Verkauf war der des Luftschlags an Lokitown, der den diesen nach eigener Aussage für seine Wochenendausflüge nach Equestria nutzen möchte. Oder für den Weg vom Schlafzimmer in die Küche. Auf die Nachfrage, wie der Verkauf im Hinblick auf das Ultimatum zu bewerten sei, antwortete der Regierungssprecher:
"Da der Luftschlag leider nicht mit heißer Luft betrieben wird hätten uns den Treibstoff ohnehin nicht leisten können. Leere Drohungen allein belasten unser Budget bereits bis zum äußersten"
Am Rande des ansonsten friedlich verlaufenden Flohmarkts gab es einige kleinere Zusammenstöße. Bemerkenswert ist hierbei der Versuch des zu dem Zeitpunkt offensichtlich stark alkoholisierten smee again ein Lokal ohne zu zahlen zu verlassen.
"Aber das ist doch völlig ungerecht! Ich sollte nicht bezahlen müssen was ich bestellt habe! Der da drüben soll für mich zahlen!11!!"
Da smee again auf einen Gummibaum zeigte
, sich weiterhin weigerte seine Rechnung zu begleichen und die anderen Gäste mit den Worten
"Bezahlt meine Rechnung, ihr Verbrecher!"
anpöbelte, wurde er über Nacht in Gewahrsam genommen.
III. Wäscherei wegen Goldrausch geschlossen - russische Stammkunden empört
Die von Plato angekündigten Goldminen haben im pleitebedrohten Land eZypern einen regelrechten Goldrausch ausgelöst. Zu tausenden verlassen Angestellte ihre Arbeitsplätze um sich auf die Suche nach dem Edelmetall zu machen. Vor allem der Wäschereisektor, der einen überproportionalen Anteil an der Wirtschaftsleistung eZyperns darstellt, hat durch den Goldrausch unter Arbeitskräftemangel zu leiden.
"Ich habe bisher schmützige Wäsche aus aller Welt gewaschen, Gold mit der Pfanne aus dem Fluss zu waschen ist da keine große Umstellung - Im Gegenteil."
Da sich die Mächtigkeit der lokalen Vorkommen im nicht abbauwürdigen Bereich bewegt, sah sich die ezypriotische Regierung gezwungen ihre Goldreserven zu vergraben um den schürfenden Bürgern ein Erfolgserlebnis verschaffen zu können.
"Es ist ja bald Ostern. Und ob wir das Gold verspekulieren oder es wegwerfen macht letztlich keinen großen Unterschied. Und jetzt entschuldigen sie mich, ich muss meinen Claim abstecken"
, kommentierte ein Regierungssprecher die Aktion.
Die Leidtragenden sind die Kunden der ezypriotischen Großwäschereien, die nun vergeblich auf ihre blütenweißen Westen warten.
"Ich brauche dringend meine 3 Milliarden Hemden zurück, sonst habe ich nichts anzuziehen!"
, klagte ein russischer Oligarch unserer Zeitung mit tränenerstickter Stimme sein Leid.
Schlimme Sache, das.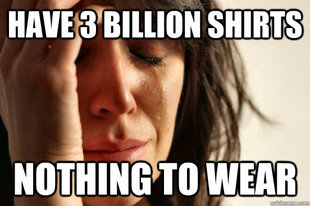 Post your comment
What is this?

You are reading an article written by a citizen of eRepublik, an immersive multiplayer strategy game based on real life countries. Create your own character and help your country achieve its glory while establishing yourself as a war hero, renowned publisher or finance guru.