Day 1,886, 17:10
•
Published in Norway
•
by Kristoph Woldskji
Hello good fellow citizens of eNorway and foreign spectators!
This editon of NRB is; CP's update being mid-term and the war with the UK;
Halfway in the term, the war in the UK, our allies in the war and the way forward!
Let me first of all thank Canada, Asgard and EDEN for all their support in the ongoing war, your support have overwhelming, beyond anything we could have expected!
Brothers in mind, brothers at arms and brothers till death severs our ties to this world!
My term up till now
As my term is about to reach it's first half completed, then I think I should bring you my thoughts on the state of our eNation.
I might have mentioned earlier that I thought this would be a calm period, we hadn't been in a real war (none not type TrainingWar or FunWar) for over 6months, boy was I wrong...
Mostly I would like to mention our current war with the UK.
Our fear of a potential PTO-team is also a concern, but won't be discussed in here.
So, out of the blue on day 1880, the United Kingdom suddenly decides to propose «Natural Enemy» against us...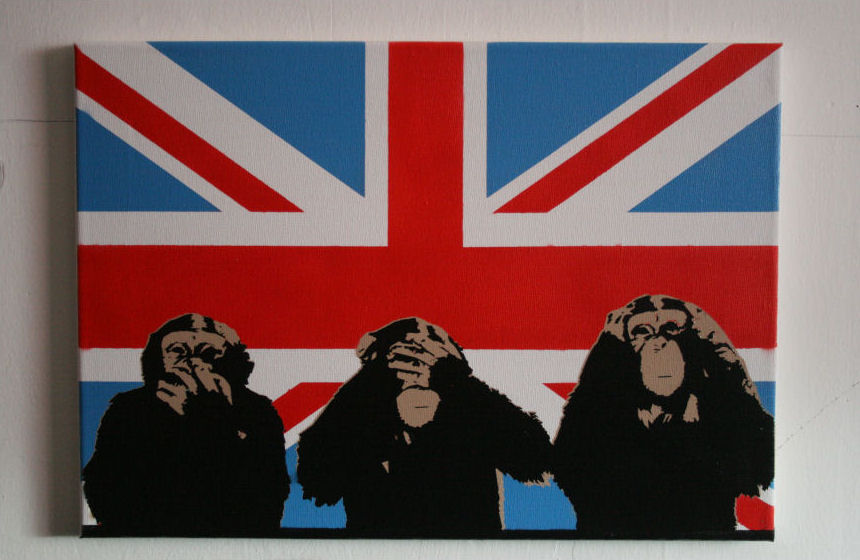 The start of the war with the UK
The cause of the UK-war do have a «fairly» natural reason, though one could say it is pointless since they wouldn't have any resourcegain on attacking us.
Please consider these factors;
- The UK have rockets and stash from earlier missions that was about to expire, they need a target.
- Their president is an ass...
- The UK goverment look for an easy prey; waltz over them and do as they please; Look for someone who's from an enemy alliance and hopefully very weak.
- One could say, that even though a war might be meaningless, but fighting against an enemy in this game is never meaningless. (TWO vs EDEN)
- Target locked on eNorway and NE is proposed.
The NE-vote of the UK goes through without much opposition in congress, and the war is a fact.
As this came as a complete surprise on us, then we made plans to attempt to slow them down as much as we could, but at the same time saving our strenght to the ResistanceWars that would follow after we had been wiped; to try ensure atleast one region for the coming congress-election...
The brits attack Vestlandet, conquer it eventually without too much resistance and then moves on to Sorlandet...
That is untill, and cue... Canada enters the fray!
Our allies in the war and the counter-offensive
With the unexpected entry of Canada into the war, then the UK suddenly face an enemy who's mostly an evenly match, even if the UK outnumbers them population and MPP-wise.
Canada proceeds to attack Wales and with that opens a second front, while supporting us in Sorlandet, grinding the UK's offensive to a halt.
Respect to the grand nation of Canada, who without any incentive from us came to our aid!
During this, then we also have Asgard (Sweden and Finland) who's given us all the support that they can through, while not neglecting their own nation duties and priorities.
Respect to our brothers in the east!
After the campaign in Sorlandet was over, then a ResistanceWar in Vestlandet was suppressed to keep it in british hands, to keep a british border towards the european continent.
Meanwhile, then Canada attacks and conquers the West Midlands.
With the ResistanceWar in Vestlandet suppressed, then this also made us able to open up a 3rd front towards the UK.
This 3rd front came from the Netherlands, the dutch goverment assisting us at war, so that we would be two drains for Canada while fighting our own battles at well.
The next wave of attack was now;
Canada - into the «Eastern Midlands>
Norway – into <Scotland>
The Netherlands – into Vestlandet (their only possible region to attack from the Northern Netherlands)
But Adam wasn't in paradise forever...
Me seeing the immense support of our friends and allies
Current status and the way forward
Even though the UK CP BigAnt had begged and begged for CoTwo support ingame and from HQ, then after the canadian NE's of the UK, them they hadn't gotten much support from neither TWO HQ or CoT earlier.
Then eventually would TWO have to act in some form atleast...
Nothing lasts forever, so eventually Spain declares war on Canada to relieve the british forces.
Even though the Netherlands conquers Vestland (and therefore effectively cancel their NE of the UK) and we take Scotland, we've only been light drains.
And the canadians; even as they fight as bravely as they can, loose foothold eventually in the East Midlands...
It's still our (Norway) time to make another offensive, and even though I fear this is yet another turning point in the war, fight on my fellow citizens!
If not for Norway, then help out Canada, they deserve our aid at the best of our ability after they came to our rescue!
The United Kingdom, Spain and TWO coming for us
Some last words
As I mentioned earlier, I do fear the worst in the time forward, but no matter what happens my collegues, friends and other fellow citizens;
I AM PROUD OF YOU, YOUR ABILITY AND YOUR HEART!
We have had a lot of help, and we should be thankful for that, but you have all assisted in making this one of our greatest feats in modern eNorwegian history;
we have conquered british soil in a MPP-battle!
Again an enormous great thanks to Canada, Asgard and EDEN for their help to repell the UK and to launch the following offensive, I love you all!
I love all of you guys and gals! - Jeg elsker dere alle folkens!
Thank you so much for your contribution so far – Takk for innsatsen så langt
Never give up – Gi aldri opp
The road ahead is still long – Veien fremover er fortsatt lang
Support your allies and friends - Støtt dine allierte og dine venner
For eNorway, we will prevail, wiped or not! - For eNorge, vi vil seire, uten regioner eller ikke!
Goodbye for now, thanks for your attention!
Also visit the eNorwegian forums;
http://erepublik.no/
Start-up help for the young and fresh eNorwegians;
http://kickstart.erepublik.no/
Go here to apply for eNorwegian citizenship;
http://immigration.erepublik.no/
Post your comment
What is this?

You are reading an article written by a citizen of eRepublik, an immersive multiplayer strategy game based on real life countries. Create your own character and help your country achieve its glory while establishing yourself as a war hero, renowned publisher or finance guru.