Day 4,887, 14:02
•
Published in Ireland
•
by Irish Foreign Ministry
In the run-up to the Country President election cycle there were many a proposal and plan made awaiting approval by the new and continuing executives around the globe.
Ireland still has plans to add three nations into the milieu of the local arena to increase the number of training wars we possess from our current three to a potential eight (plus whatever effort the UK throws our way) and the beginnings of that can be seen in our local laws as we re-ignite the TW we had placed on hold with our longtime partners of the Republic of China.
These additions should start arriving over the coming week and the only basic change on the local scene is the arrival of North Korea into the South East of England as they have been invited to have a Training War with France.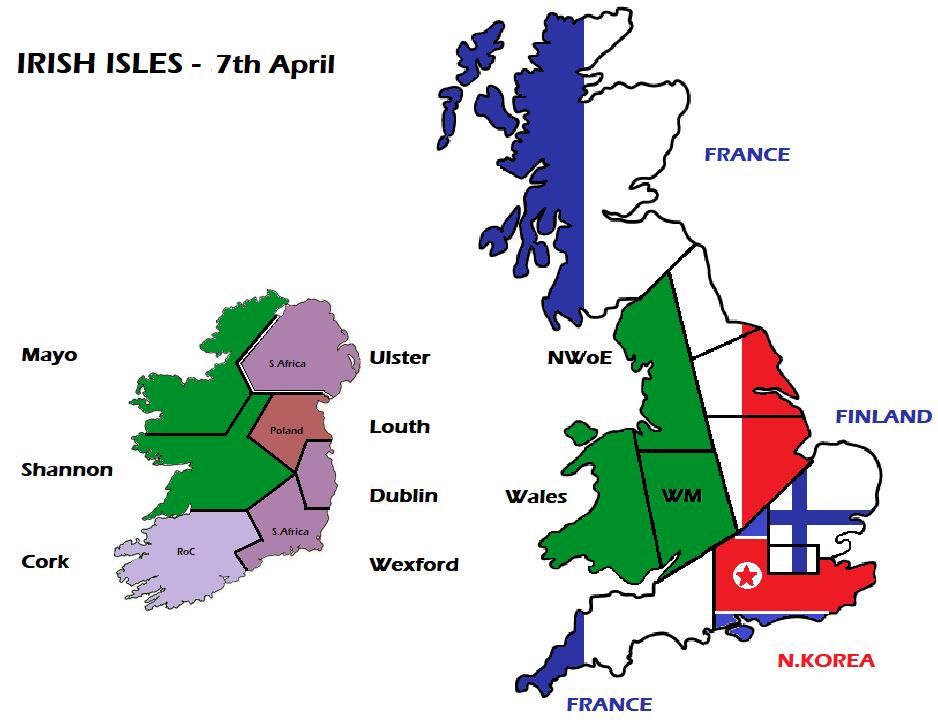 TRAINING WAR SCHEDULE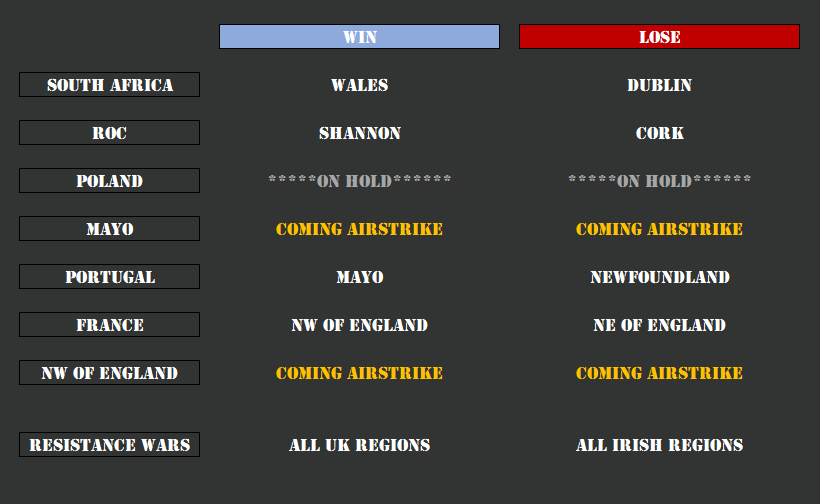 Will be some small changes to French TW due to incoming arrivals so stay tuned to national feed for latest orders
Fate of the United Kingdom
The latest iteration of the UK government is a continuation of that which has gone before it.
It's therefore assumed that the UK position has not much changed and from what little UK media there is it would seem that reality has not yet found a home in the minds of the eternal rulers of that land.
As the latest 'Casus Belli' has been driven by the UKs failures to live up to international agreements and as we've now started to enter into our own agreements with regards to what regions we control, our capacity (if there was now any remaining willingness) to help them is rather reduced - not that we seem to of got much credit from them in the first place for the numerous acts of grace we've undertaken on their behalf!
In short -
Ireland is at war with UK and will continue to take any UK owned region that appears
Alfa UKSF
Irish MoFA