Day 4,851, 06:43
•
Published in Ireland
•
by Irish Department of Defence
Training Wars continue on with our partners in South Afrika, Republic of China, Portugal, Canada whilst we also have our home and away Pacifician fixtures in Finland and at home with Poland.
CHECK NATIONAL WALL
We are in a rather fluid situation due to the UK's renewal of hostilities so please check national wall for shouts from the government fo the latest up to date orders
For those reasonably up to date on the coming and going locally you'll know that we are once again engaged with the United Kingdom after the crossed the ceasefire lines established only a few short months ago and once again ignited our eternal struggle!
Our counter response is designed to push the UK back from our island (whilst still respecting the other nations who have interests in the UK) by pushing to the red line shown below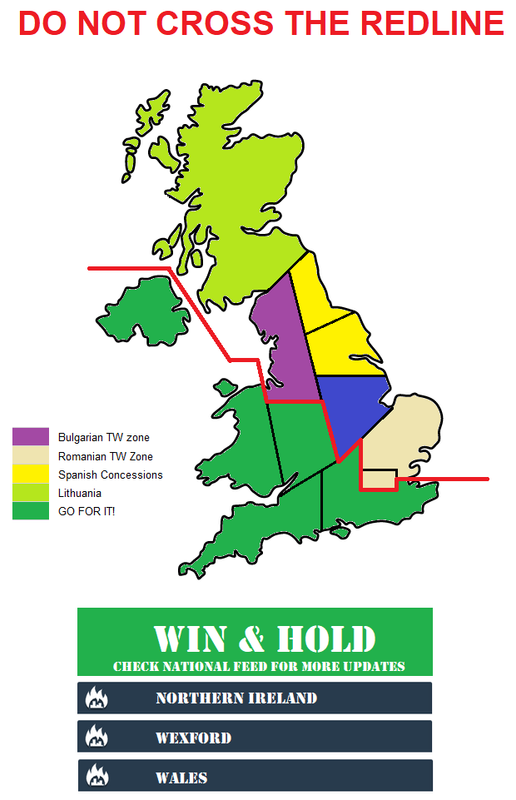 Whilst we have at this time limited ourselves to fighting in a limited and fair manner, please be aware that this places the UK under no such obligation (as it's tough for them to honour such things!) nor have they indicated they would do so and limit escalation.