Day 4,804, 10:57
•
Published in Croatia
•
by Rabbit of Caerbannog
Dear eWorld,

This article is intended for Flying Rabbits Elite MU members.
In case if you want to join us and help us with our next goal to open 2 more regiments, feel free to contact me in-game over PM or on Telegram (@Rabbit_of_Caerbannog)

🐰7


---
Dear Rabbits
,
I am writing this article for us to have all the info at the same place (as our MU wall tends to be quite active, and I wouldn't want you to miss the fun we will have
😉
)
0) Article about the EAS competition:
https://www.erepublik.com/en/article/-eas-elite-air-squad-s-2nd-anniversary-challenge-2729056
1)
MU wall post with general info + Application for Mentorship program
2)
MU wall post with more info about the contest
3)
Few new avatars available to pick
if you like them / Contact for our designer if you wish your own pic transferred to our coats by our graphical magician
😉
4)
Comment here what you would need
, and one of the Rabbits fairies will make your wishes come true
😉
5) Fresh shout -
Giveaway (food) for MU members
😉
6) Some
gifts in this shout
, for those who will be fast enough
😉
7)
Moving tickets Giveaway
shout
😉
8 )
Rabbits Quiz Telegram channel
link
can be found in this shout
😉
---
The Mentorship Program (TMP)
---
Mentors:
1.
Monster Grinder
The mentorship program is a
way to help our members that need a push at the start
😉
This will include Flying Rabbits members that are:
1) Accs
below level 201
And depending on the number of mentors that will be able to help this will be taken into consideration:
2) If
Permanent Energy centers
already bought (and which if yes)
3) Their current state with the
Training Centres
(upgraded or not), and how close to the lvl 201
So, my dear Rabbits,
Prepare your teeth and brush your wings!
❤
is in the
✈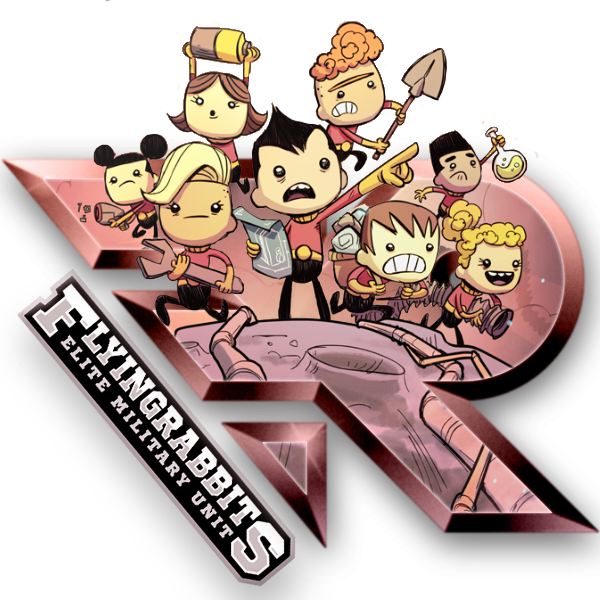 P.S. Special thanks to our dear
Gorki60_istra
for his donation!
🤗
🐰7
Yours truly,
Still fluffy and smiling
😉
Rabbit of Caerbannog