Day 4,766, 04:22
•
Published in United Kingdom
•
by 10 Downing Street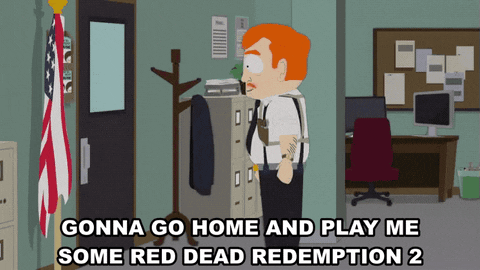 Gov reacts to the result
---
Morning gents o/,
An obligatory cheers for the re-election. Last month proved to be a bit of a bumpy ride both 'ere and abroad so thanks for your support in getting through it o7. I expect a particularly interesting period ahead with Asteria on the back foot so will try and keep you updated on the national wall as best I can.
Also a very warm welcome to Rory and Sichim who join us as MoD and MoEd respectively for the term. Good luck gents!
Training wars
Cheers to Ireland for taking the lead on 'liberating' Northern Ireland for us. As our NE is stuck on Bulgaria they've kindly proposed it their end; I expect the NI-Shannon ping pong to restart at some point tomorrow.
Unfortunately our damage seems to be all over the place/deliberately on the wrong side so expect we'll have to hold off on restarting the Indo TW until things have settled down again.
Depending on whether Croatia and Hungary decide to visit Asteria in our cores Romania and Bulgaria will carry on with the two southern rotationals, leaving the East Midlands and North West of England as buffer regions.
We're still getting quite a lot of interest from other countries either hosting them here or AS'ing them. Again if things calm down enough we could potentially host another ping-pong here or accept an offer of a daft but potentially fun adventure abroad...
For the moment same strategy gents. Unless posted otherwise try and-
WIN
Our Resistance Wars
Defend Northern Ireland
LOSE
Romanian and Bulgarian direct attacks
Our attack on Shannon
If either side has an unclaimed BH/SH after 30mins feel free to take it.
Air policy
Eleven pilots claimed their rank up rewards totalling £320,250 last month, with D I W and Kapten Johnson narrowly beating me to CMS* and claiming their final £50k payout. Well done gents!
A reminder for what gov offers each time you rank up:-
Airman - £1000 every *
Senior Airman - £1500 every *
Staff Sergeant - £2250 every *
Aviator - £3000 every *
Flight Lieutenant - £5000 every *
Squadron Leader - £10,000 every *
Chief Master Sergeant - £30,000
Chief Master Sergeant* - £50,000
The £5/air kill will be paid out automatically each week. I'll set up a new pilots thread shortly after this update.
Resource Concessions
Spain are happy to carry on our fish and iron exports for another month, providing a decent extra income for our MM and Air activities.
Fish agreement
Iron agreement
100% housing bonuses also goes into it's 2nd trial month, with Belgium jumping the gun a bit renewing clay. Huey is confident the potential running costs will be further reduced and has been satisfied with the reliability of cc repayments so far.
MoF - Housing Grant, Training Grounds Upgrades & BoE Trust
Any eUK citizen can apply 'ere or via pm for a £10k housing grant.
It's important you have at least one q1 active as it more than pays for itself in 'overtime tickets' and provides extra health and regeneration to fight with. Get yours now o7
We also offer a loan if you're interested in taking advantage of the regular -45% training grounds offer. Owing to the 10g/day gold limit this has to be arranged in advance so contact
Huey George
today.
Huey also runs the Bank of England trust fund. This is a joint investment on the monetary market between private citizens and the bank, split 60/40 to you. If you have any spare cc you're not using then drop him a line and get in touch.
---
Take care lads, hope you're all well o/
Username - Kills - CC Paid
Athena. 3624 18,120
D I W 3467 17,335
Elad Cirith 3187 15,935
Ebrietas 1888 9,440
James Anselm 1630 8,150
epicbattle.eu
1219 6,095
Man Friday 822 4,110
Rodney Mckay 604 3,020
Matrix Neon 530 2,650
Mel Morris 483 2,415
Carbon Copy 472 2,360
Pontefract 439 2,195
NatrixBy2 437 2,185
Maximum Primus Delicious 428 2,140
Baron Noir 428 2,140
Webley2 422 2,110
Vober Dand 420 2100
Sergey Epitaph 420 2100
Keithunder 374 1,870
Dave Salmon 370 1850
Lady Macbeth II 364 1,820
Damon Hoppe 338 1,690
KwokRocker 321 1,605
Maddager 317 1,585
Qoroitean 300 1500
ArthurZak 267 1,335
Citizen 79604228 266 1,330
fielkun14 243 1,215
GregoryG 242 1,210
Reginald Kray 238 1,190
Bucketman 228 1,140
aka_Macca 199 995
decky4702 184 920
Maggishunter 165 825
LondonSoon 162 810
Septuagenarian 125 625
Bull a rum 121 605
Sunbrain 113 565
Wayneta King 84 420
Crasionos 83 415
Aquila Grant 81 405
Neil Sheehan 77 385
Doc Burns 76 380
Jacob Christopher Brown 75 375
Boyde 53 265
kopparberget 52 260
Allan Saltwater 51 255
xthomasox 48 240
Sir Winston S Churchill 44 220
Inferos81 36 180
Partyharddd 33 165
Warlordmax 32 160
Harry Irene 31 155
Bosko Balaban 31 155
Smallman 29 145
Total last week: £133,865