Day 4,613, 02:29
•
Published in Ireland
•
by Aras an Uachtarain
Greetings eIreland,
Welcome to a new term. Since a majority of you voting buggers, voted me in... well that means you have to put up with my articles for another month. But lucky for you, I will keep this one short and sweet. As I just want to touch on a few things for the start of term and start of the new week.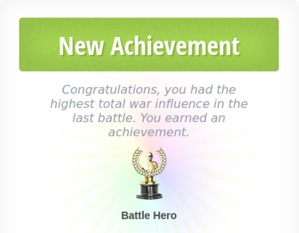 Battle Hero / Sky Hero
Continuing with our ever growing friendship with the eUK, they have extended their Training Wars to us Irish for any
easy BH/SH medals
, to ensure we all have a good flow of gold coming in. But rather then abusing this olive branch of friendship, please try and follow a few simple rules:
- Wait until 30 mins has passed, before hitting.
- If a UKer is in line to take the medal, don't steal it from them (after all it is their TW).
- However if an outsider is poaching a medal, as per the words of the Brit's "Feel free to take it off any damn foreigner"
So feel free to jump across to the UK regions (should be a cheap move) and hunt away. But also remember, while there is so many battles going on, you can find some nice easy BH/SH medals all around the place. So get your gold into your accounts.
Prestige Points
Another little lucky thing about this event is the ability, even for the smallest players to score some easy
Prestige Points
. As we all know every round has an Epic battle happening, which in-turn means 2x Prestige Points for every hit you do. So you as a fighter, be it a Div 1 beginner or a Div 4 Super Tank, at the start of the week, like it is now, take the time to find yourself the Epic battle and rake them in.
My personal suggestion would be to:
- At the start of the week like now, find an Epic Air Round and let loose. This would mean your not wasting Q7s (which cost), but using your
free
Air's and scoring your bulk Prestige Points.
- With this Epic giving you
2x PP's
, you would of soon have increased your re-gen rates, gotten more free storage, more free EB's and a pile of moving tickets (which cost more then Q7's these days).
I told you all it will be short and sweet... but since I only recently wrote an article, I thought I would just throw some tips out there. Most of you would know them already, but for those who dont, I hope it helps.
Congress has been informed on a few other items and I hope when the weekend comes around I can give something a bit more in-depth to you all. In the mean time, use this event for the fun it is is, get some easy gold, spend it on EBs for more PP's or for more medals, or even for some factories.
As always, any questions, feel free to ask. Plus remember, Party President Elections are coming up, so take a look at your Political Party and if you fancy running one, give it a shot.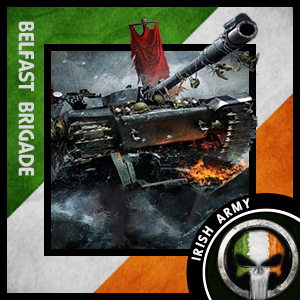 Your humble servant,
Rusty D