Day 4,606, 02:02
•
Published in Greece
•
by B I T E R
The Day 4,606 i claimed my First Top Aviator Achievement!


It is a special pleasure to belong to the best Aviators in the "New World" in eRepublik.
On 31 August 2020 i will close 2 years in this game. This account created at 2015 but i was too young to understand the mechanics of the game so i left after 2 months
😁
. After my come back i realised that customers of the game are disappointed. There's 3 months that im boycotting and my performance dropped because every pack i purchase it is with tokens (money of game) and not with real money. Hope things will change and new updates will join soon.
Don't forget, we are enemies in the game but all of us deserve and fight for a better game!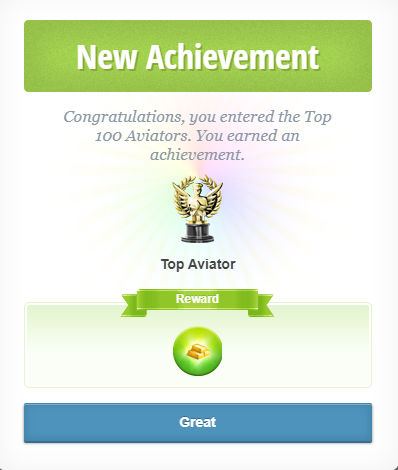 Thanks for these people who helped me in this game to grow up by any means and hope one day we will redeemed.
As usual..
Yours
B I T E R