Day 4,534, 09:23
•
Published in France
•
by Hitoyoshi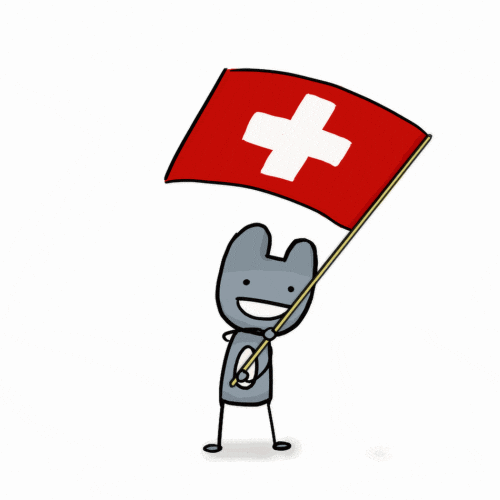 Bonjour Rican, peux-tu te présenter s'il te plaît ?
Je suis Rican et beaucoup de personne me surnomme Oncle Rican. A ma grande surprise, cela fait plus de 11 ans que je suis sur eRepublik. J'avais l'habitude d'avoir un rôle plus actif dans les gouvernements mais maintenant je me bats juste, je me fais des Golds et j'aide les nouveaux joueurs du mieux que je peux.
IRL, je suis né à Porto Rico et j'ai déménagé à Chicago à l'âge de 8 ans. Maintenant je travaille à Genève (Suisse).
Comment cela se passe en eSuisse ? Peux-tu nous décrire Nebula ?
L'eSuisse est un pays plaisant avec une petite communauté. Des gens partent (comme toi) mais la plupart y retourne. Nous avons récemment expérimenté un nouveau baby boom et j'espère que d'autres nous rejoindrons. Notre gouvernement est très organisé et compétent. Je crois beaucoup en eux.
Nebula est un groupe de petits pays qui combattent ensemble. C'est un groupe harmonisé et toujours en développement.
Tu retenteras d'être CP à nouveau en eSuisse ?
J'ai été président trois fois et voilà mon constat : cela prend 2 mandats pour comprendre le boulot et la troisième fois tu comprends que tu n'as plus envie de l'être.
😛
Quel a été le moment le plus important pour toi sur eRep ?
Joker
Durant tes mandats dans le gouvernements, que te souviens-tu le plus ?
Oh, beaucoup de chose se sont déroulés ces dix dernières années. Nous avons eu un PTO (étrangers prenant le pouvoir politiquement) organisé par une MU roumaine. Cela a pris plusieurs mois pour les virer. Nous avons beaucoup d'amis ici et à travers l'eMonde. C'est ce qui me fait rester sur ce jeu.
Est-ce que tu as des regrets sur ce que tu as fait dans le passé sur eRep ?
Ce que je peux regretter ? Eh bien, j'ai commis l'erreur de faire confiance à certaines personnes qui ont fini par me décevoir. Je donne toujours une deuxième chance mais jamais trois. Je regrette également l'argent que j'ai pu investir dans ce jeu. On peut avant sans en avoir recours.
De ton avis personnel, qui sont les plus proches alliés de la Suisse ? Et les pires ennemis ?
Nos meilleurs alliés sont la Bulgarie, la Macédoine du Nord, l'Indonésie, Taïwan, l'Iran, la France, la Biélorussie, la République Tchèque et l'Autriche. Nous n'avons pas vraiment d'ennemis, juste des frères ennemis.
Quel est ton opinion personnel sur l'eFrance ? Et à propos des autres alliances ?
Mon opinion à propos de la France… ils ont d'excellentes boulangeries; de remarquables fromages et bien sûr le Champagne et le Châteauneuf du Pape. En ce qui concerne l'eFrance, ils nous ont été utiles tant qu'il existe une contrepartie. Concernant les alliances, je pense qu'elles sont moins influentes que par le passé. On ne prête pas beaucoup d'attention à la situation d'Asteria ou de Code.
As-tu un dernier mot à nous dire ?
Mes derniers mots seront "
AIDEZ LES NOUVEAUX
". Ce jeu est déroutant et intimidant pour les nouveaux joueurs. Leur réussite reste dans les mains des vétérans. Il faut toujours les aider à progresser et s'il vous plaît soyez généreux avec vos conseils et votre argent. Un peu de gentillesse les aider beaucoup.
Des câlins à tout le monde
🤗

Hello Rican, can you introduce yourself ?
I'm Rican and a lot of people call me Uncle Rican. Much to my own amazement, I have been in this game for over eleven years. I used to take a much more active role in government, but now I'm mostly just fighting; making gold; and helping new players whenever possible. I was born in Puerto Rico and moved to Chicago at eight years old. I now work in Geneva Switzerland.
How is the situation in eSwiss ? Can you describe Nebula ?
eSwiss is a pleasant and tight community. People leave (like Hitoyoshi here) but most return. We are experiencing a recent baby boom and I hope more will join us. Our government is very organized and capable. I have a lot of trust in them.
Nebula is a group of smaller nations that fight for each other. It's a good group and still developing.
You'll try to be CP again one day in eSwiss ?
I have been eSwiss CP three times and here is my mantra: It takes 2 times to understand the job and 3 times to know you don't want to do it again.
😛
What was the most important event for you on eRep ?
blank
During your terms in the government, what do you remember the most ?
Oh, a lot has happened in the previous decade. We had a PTO organized by a MU from Romania. It took several months to get rid of them.
I have made many good friends here and around the eWorld. It is they who keep me in the game.
Did you regret anything what you do in the past ?
What do I regret ? Well, I have mistakenly put my faith in a few people that ended up disappointing me. I always try to give someone a second chance but two is the limit.
I regret the real-life money I have put into the game. It is possible to progress without doing so.
In your personal opinion, who are the closest Allies of eSwiss ? And the worst enemy ?
Our best allies in eSwitz are Bulgaria, Macedonia, Indonesia, Taiwan, Iran, France, Belarus, Czech Republic and Austria. We don't have any real enemies... just frenemies.
What is your personal opinion about eFrance ? And about the differents alliances ?
My personal opinion about France... awesome baked goods; some remarkable cheese and of course Champagne and Chateauneuf du Pape. As far as eFrance they have been helpful to us as long as there exists a quid pro quo.
As far as alliances are concerned, I think they are less influential than they were in the past. I haven't been paying attention to the Asteria/Code situation.
Have you a last thing to say ?
My last word is "
HELP THE NOOBIES
". This game is confusing and intimidating for new players. Their success rests in the hands of us veterans. Always help them progress and please be GENEROUS with your advise and money. A little kindness goes a longgggggggggg way.
Hugs to everyone
🤗