Day 4,400, 18:48
•
Published in Canada
•
by Precious Box
Music That Inspired A Movement
It's clear that tragedy often spurs art. Marking nearly 40 years of HIV/AIDS in the world has recently inspired filmmakers and artists to not only to commemorate the somber occasion but to toast activism in the face of tragedy and to fondly recall loved ones. This year's pop culture recalled the devastation and resilience of those who endured the epidemic with
Pose
,
Can You Ever Forgive Me?
, and
Bohemian Rhapsody
.
But several years ago, a spate of documentaries chronicling the early days of the epidemic, including
We Were Here
,
United in Anger: A History of Act Up
, and
How to Survive a Plague
employed archival footage and talking head interviews with survivors to chronicle the era.
One of the enduring, salient aspects of
United in Anger
, in particular, was its invocation of music about HIV/AIDS that captured a moment and defined an era, transporting the viewer to those nascent days of
Act Up
.
Pioneering openly gay artists and allies including Jimmy Sommerville, the Pet Shop Boys, and Cyndi Lauper addressed the epidemic in song even as the Reagan administration failed to acknowledge the death knell. Dionne Warwick and Friends banned together to raise money for AIDS research as early as 1985, while 1990 saw the release of the wildly popular, queer-positive Red, Hot + Blue and Red Hot + Dance benefit album.
Sometimes celebratory, often elegiac in tone, and always defiant against the disease and an apathetic government, here are the songs about HIV/AIDS that made a difference.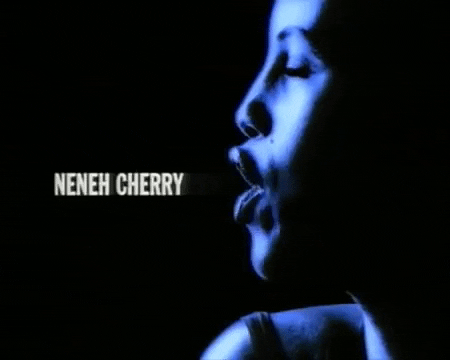 Neneh Cherry's
hip-hop interpretation of the song in 1990 was the lead single for the Red Hot + Blue charity album, and reached number 25 in the UK Singles Chart. The music video was directed by Jean-Baptiste Mondino. Cherry replaced most of the lyrics with a rap on AIDS victims and how society reacts to them. Of the original Cole Porter lyrics, she kept only the first four lines and
"Use your mentality, wake up to reality"
.
Elton John
"The Last Song"
The legendary John penned "The Last Song" for his young friend Ryan White, a hemophiliac who contracted HIV through a transfusion and was subsequently expelled from his middle school. Diagnosed in 1984, White became a de facto poster child for the disease, illustrating that people of every ilk were vulnerable. John and many other celebrities took up his cause. After White passed away in 1990, John included "The Last Song" on his 1992 album The One. The song played over the credits of the 1993 HBO film And the Band Played On.
George Michael
, "Jesus to a Child" (1995)
Written in the wake of his partner Anselmo Feleppa's AIDs-related death, the first song from Michael's 1996 album Older is a tender ballad composed in the bossa-nova style of Feleppa's native Brazil and features stinging couplets like
"The words you could not say, I'll sing them for you/And the love we would have made, I'll make it for two."
Bruce Springsteen
"Streets of Philadelphia"
By 1993, more than a decade after AIDS was initially diagnosed, Hollywood finally went mainstream about the AIDS epidemic with the release of Jonathan Demme's Philadelphia, about a successful attorney (played by Tom Hanks), stricken with AIDs. Antonio Banderas played Hanks's lover in the film and The Boss himself penned and performed the theme song "Streets of Philadelphia."
Sinead O'Connor
"You Do Something To Me"
One of 20 outstanding Cole Porter tribute tracks on 1990's Red, Hot + Blue benefit album, O'Connor's searing rendition of "You Do Something to Me" also boasts a cool, retro queer video. The Red Hot Organization released the wildly successful album that sold more than one million copies and raised millions for organizations including AmFar and ACT UP. More than a dozen other compilation albums would follow but the first one was a stand-out boasting songs including Annie Lennox "Ev'ry Time We Say Goodbye," Erasure's "Too Darn Hot," k.d. Lang's "So in Love," and David Byrne's "Don't Fence Me In," to name a few.
Pet Shop Boys
"Being Boring"
The British duo that delivered infectious hits in the '80s including "West End Girls," "It's a Sin," and "What Have I Done to Deserve This," released their ode to the HIV/AIDS generation with 1990's "Being Boring." Neil Tenant and Chris Lowe captured the sentiment of those who grew up and came out during the early years of the epidemic.
"Now I sit with different faces / In rented rooms and foreign places / All the people I was kissing / Some are here and some are missing / In the nineteen-nineties,"
they opined in the their remarkably moving song.
TLC
"Waterfalls"
All-female hip-hop trio TLC tackled the theme of AIDS in their 1995 mega-hit "Waterfalls." The song's second verse addresses infidelity and unprotected sex, depicting a man who cheats on the woman who loves him only to contract HIV/AIDS.
"One day he goes and takes a glimpse in the mirror. But he doesn't recognize his own face. His health is fading and he doesn't know why. Three letters took him to his final resting place."
The Communards
"For a Friend"
A pioneer of queer synth-pop music, Jimmy Sommerville and Bronski Beat released the seminal album Age of Consent in 1984, on which Sommerville sang openly about gay love and sex. By the late '90s he'd left Bronski Beat to form The Communards with classical musician Richard Coles. Their elegiac "For a Friend," off of the 1988 album Red, is nothing short of heart rending. In his unmistakable falsetto Sommerville pines,
"As I watch the sun go down, watching the world fade away / All the memories of you come rushing back to me / As I watch the sun go down, watching the world fade away / All I want to do Id kiss you once goodbye, goodbye."
Annie Lennox
"Sing"
British soul singer Annie Lennox contributed a stunning rendition of "Ev'ry Time We Say Goodbye" on 1990's Red Hot + Blue album, but her activism around HIV didn't end there. The Eurythmics front woman, a UNAIDS Goodwill Ambassador, released "Sing" off of her fourth solo album, Songs of Mass Destruction, in 2007. The track featured 23 prominent female artists, including Madonna, Fergie, P!nk, Gladys Knight, k.d. lang, and Faith Hill. And proceeds from the single went to raise awareness and treatment for women and children with HIV. The song also became the rallying cry for Lennox's Sing Campaign, her ongoing effort to continually shine a light on the disease.
Dionne Warwick
, Elton John, Gladys Knight and Stevie Wonder "That's what Friends are For"
Dionne Warwick and Friends (John, Knight and Wonder) teamed up to release "That's what Friends are For" as a charity single in 1985 for the American Foundation for AIDS research. The Warwick and Friends release, originally written by Burt Bacharach and Carole Bayer Sager three years earlier for a Rod Stewart album, raised over $3 million for the foundation and landed at #1 for four weeks on The Billboard Hot 100. The song spawned a 1990 benefit concert, That's What Friends Are For: Arista Records 15th Anniversary Concert. That benefit, which featured Hall and Oates, Patti Smith, Carly Simon and Whitney Houston, raised over $2.5 million for various AIDS organizations.
Janet Jackson
"Together Again"
Superstar Janet Jackson was moved to writhe 1997's "Together Again" after losing a friend to AIDS-related complications. While the song began as an elegy for a friend, she extrapolated the sentiment out to all those lost to the epidemic, moved in part by mail from fans sharing their stories of loss and resilience in the face of HIV/AIDS.
Madonna
"In This Life"
Off of 1992's controversial Erotica album, Madonna's "In This Life" is a love letter to her friend and one-time roommate Martin Burgoyne, who died at 23 from complications from AIDS. Burgoyne had been a bartender at Studio 54 during Madonna's first tour.
"Gone before he had his time. It came without a warning. Didn't want his friends to see him cry. He knew the day was dawning. And I didn't have a chance to say goodbye,"
Madonna sings about her friend.
George Michael
, "Do You Really Want to Know" (1992)
While "Jesus to a Child" may be the better-known of Michael's AIDS songs, this delectable pop-house track from 1992's Red Hot + Dance was, like
Wu-Tang Clan's "America,"
better designed to reach an essential demographic—and it did so while making them shake their asses.
"The world is full of lovers
Night after night, week after week
Trusting to luck and a pocket full of rubbers"
#WorldAIDSDay