Day 4,346, 16:56
•
Published in Netherlands
•
by Het Catshuis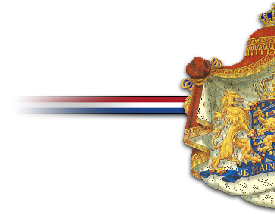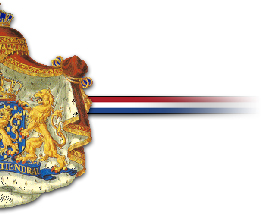 Dear citizens of the eNetherlands,
What a nerve-wrecking week it has been, indeed. The Netherlands has shown, despite its small size, that we stand firmly and against all odds in protection of our old allies. Just like
'Operation Iran'
in August 2019, the Netherlands joined a wide coalition in protection of our enemies' next target and our ally,
Spain
.
After said nation was under attack by
Greece, Turkey, Chile, France
and others under the banner of
CODE
, we together with
Serbia, Romania, Bulgaria, Portugal, Italy
and
Latvia
landed in Spain. While our direct contribution by now has come to an end, we have been determinant in delaying enemy operations and occasionally, especially in Air Battles, making nations like
Montenegro
and
Thailand
spend a good bit.
The Netherlands has shown that after a momentous turnaround the past year on every metric, we are ready to act if called upon. However, one has to realize this is a new-found calling for the Netherlands, and much has to be worked on to truly call ourselves
a player in the game
(again). So what can we learn from the past two operations?
The Good
* Our focus on Air Warfare pays off. The strategy of changing the dynamics of a battle in the first Air Round (Round 4) by going all in seems promising, although it will need additional fast firepower to carry a battle all the way to the end - as evident from the previous screenshots - without falling to the unavoidable triggering of all kinds of scripts/bots that turn walls.
* We - the people that are in Congress - have learned a valuable lesson in how to
use war proposals strategically
, which before always seemed difficult. Where others nations need a Dictatorship for such efforts, we show otherwise! Also a nice pace of change from previous and exaggerated debates on less relevant matters.
😉
* Coordination and communication from Dutch part has shown to be dynamic and effective during a chaotic period. I believe my Government has done great in providing as much possible information in the National Feed and PMs to our citizens, as well as communicating with essential partners.
The Bad
To cut right to the chase: We will never win highly-contested battles unless all our people organize and are ready to collectively hit. Of course, people like myself, Weekstrom, Van der Kazcy, Fhaemita, Shawtyl0w, Janty F and many others I forget to mention have done so in important battles but many were notably absent. Of course, time restraints may not always make it possible - but it truly helps to stay in touch and get notifications at all times in case the Country needs you! Just two or three people hitting continuously at the same time in addition to our current fighters will blast through most walls.
With some nudging, we could probably win most air battles against smaller and medium powers. That still does not answer to our existential problem of the extreme lack of so-called ''Legend'' ranked people. People like myself, 911mic and Van der Kaczy will be very close soon, but remain far away from the many Legend XX that the eWorld counts. Even worse, many people with excellent strength are not capitalizing on it by accruing rank points or formerly strong Legends have gone two-clicking, putting us in a real danger when we are ourselves are under attack. To illustrate (people with >180 000 strength):
So what can be done? Not much from a Government perspective (except some.. fishy business that involves running networks). We can only hope that the new direction the eNetherlands has taken will cause a change in attitude. Some recommendations to be implemente
😛
* The time for
freeloading
is over. We in the Netherlands provide one of the most elaborative and extensive Programs to aid citizens exactly for the purpose of making our nation stronger and self-sufficient. In some Programs, especially Housing, we've seen numerous people apply just because they are eligible only to be missing during essential moments. As we as a collective pay such programs, all we ask in return is the protection of this collective, after all. Once you're down and in, however, the Dutch Governments provide you with support
in any imaginable way possible.
* The time for
dormancy
is over. Efforts in strengthening yourself and the Netherlands are only effective when one is around when the nation needs it the most. Participation in
Telegram
, fast response to in-game messages or notification by the
eRepublik App
is key. Two-clicking is King, but with some effort one doesn't have to spend any more time and can still gain all possible health/rank points and show up during essential battles.
Kind regards,
Your Country President NoTie112