Day 4,329, 06:01
•
Published in Croatia
•
by Rabbit of Caerbannog
EN version below..

Dragi eSugrađani,

Sektori u Air rundama

Uvedena je nova izmjena u Air bitkama, počevši od eRep dana D4328 pa do kraja dana D4339.




Air runde koje su počele nakon DCa su podjeljene u 4 sektora (A, B, C i D), slično kao divizije (D1, D2, D3 i D4) u kopnenim bitkama.
Svaki eGrađanin se može boriti u jednom ili više sektora Air bitke (op.a: nije potreban pack za promjenu sektora kao što postoji Maverick pack za Ground).

Sektori se biraju slično kao u kopnenim bitkama, pri ulasku u bitku birate stranu i sektor u kojem se želite boriti. Izbornik za promjenu sektora je dostupan na ikoni sa avionom u doljnjem lijevom uglu kada ste u Air bitci.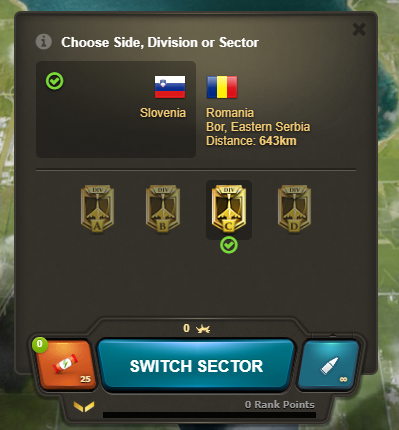 Bodovi u kampanji i SH izmjene

Svaki sektor donosi 5 bodova u kampanji, za pobjedničku stranu. eGrađanin koji stavi najveći dmg u pojedinom sektoru će dobiti Sky Hero (SH) medalju, koja daje 8 golda.

Najavljene su i nove izmjene sljedeci tjedan.
Izvor: https://www.erepublik.com/en/main/latest-updates

Savjet:
Nemojte stavljati dmg kao inace za SH (70-80k za pobjednicku stranu, manje za stranu koja gubi), vec podjelite dmg / poštujte eSugrađane koji drže zid i prvi hit (ne trebamo divlji Zapad i u air bitkama 😉 )
Po sektoru bi računica bila da je 20-25k dmg dovoljno za pobjednicku stranu - radi se o 8 golda, pa nemojte trositi previše 😉

Aviators Packs

Od danas su dostupni i novi packovi za Air, Aviators Pack S (prvi koji vidite, M, L i XL se prikazu nakon kupovine onog proslog)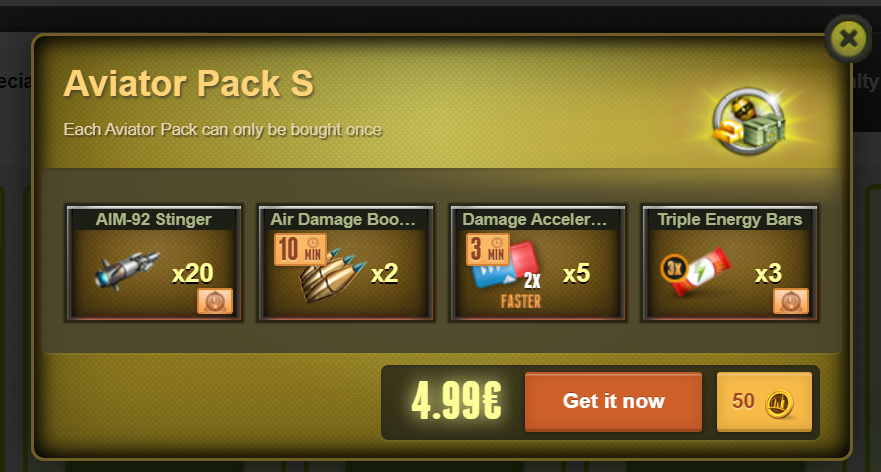 AP S košta 4.99 eur ili 50 Tokena, a sadrži:
20 kom Stingera
2 kom dmg boostera u trajanju 10 min 20%
5 kom 2x ubrzivac u trajanju 3 min
3 kom 3x čokolada (ukupno 900 energije)

AP M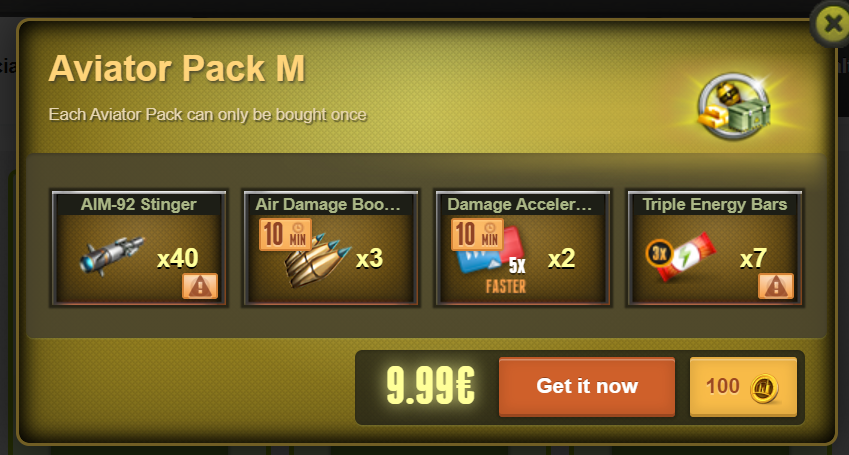 AP L



AP XL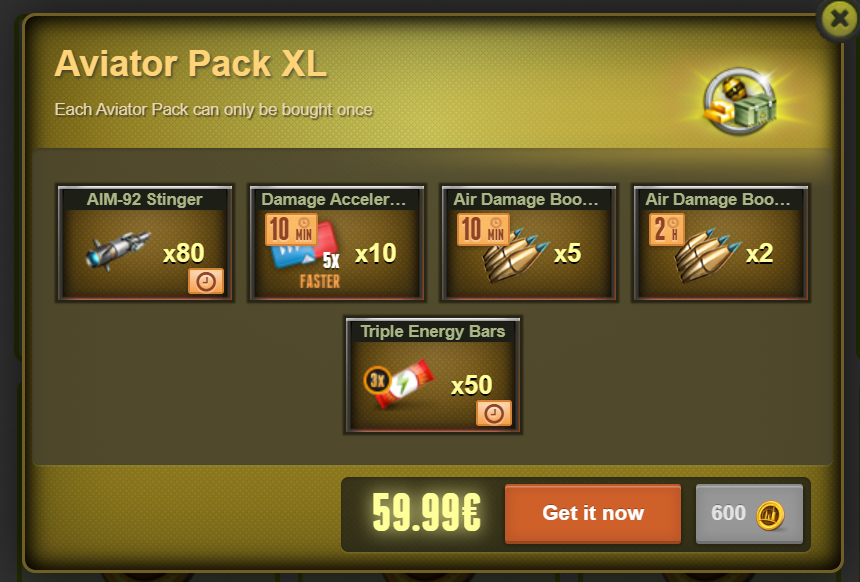 AP XXL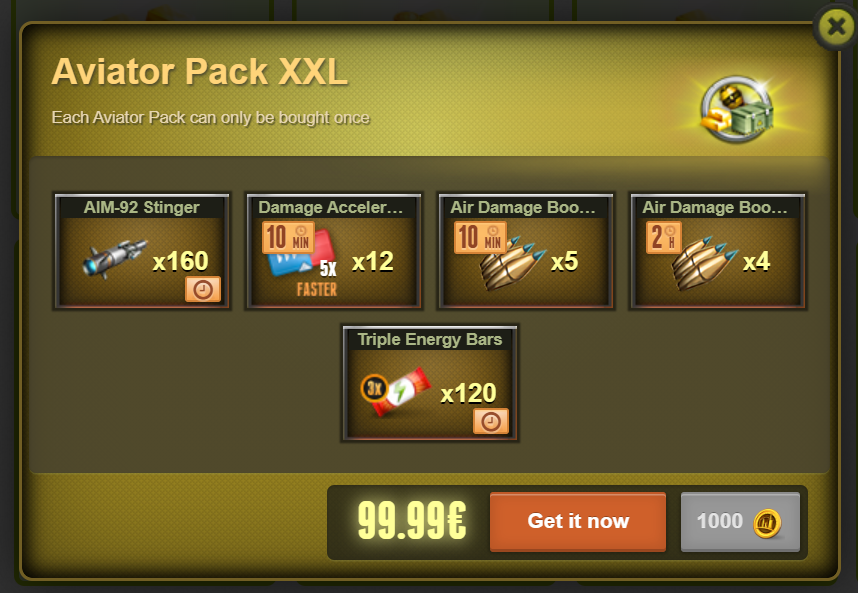 Cokolade i stingeri iz avio paketa imaju rok trajanja, do D4344 23:59 eRep.





Napomena: svaki AP je moguce kupiti samo jednom.
Nije ih moguce poslati kao Gift.



---
EN version
---
Multiple Aircraft Rounds
Starting Day 4,328 and until the end of Day 4,339 Aircraft Rounds will get an extra strategy layer and allow previously anonymous pilots to distinguish themselves in acts of valor.
The Aircraft Rounds beginning after day-change will be divided into 4 distinct Sectors, similar to what the Divisions are for Ground Battles. Every citizen can fight in one or more Sectors of an Aircraft Round.
You can choose at any time the Sector you are fighting in using the Sector Switcher, the same way you can Switch Divisions in Ground Battles.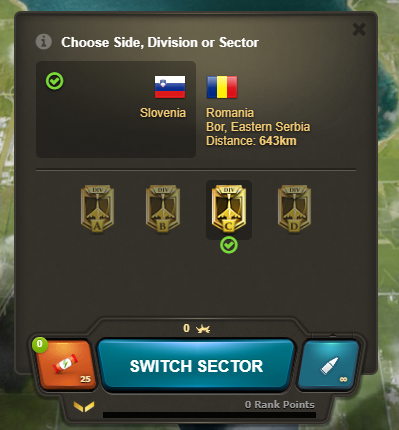 Campaign Points and Sky Hero Medal Updates:
Each Sector will award 5 Campaign Points to the Winning Side. The citizens who deal the most damage in Sector Battles (for each of the involved sides) will earn the Sky Hero Medal and 8 Gold as the Reward.
Time to put those Stingers to good use.
Stay tuned for the new things we'll be releasing next week..
Source:
https://www.erepublik.com/en/main/latest-updates
Advice: Don't put the usual dmg (70-80k for win side), split the dmg per sectors, and respect those with 1st hit and keeping the wall in place
😉
So per sector if we split, dmg can be 20-25k for win side
😉
It's 8 golds
😉
Aviators Packs
From today also new Avio packs are available for purchase, Aviators Pack S you see first. After purchasing S pack, you can buy M pack.. and so on until XXL.
AP S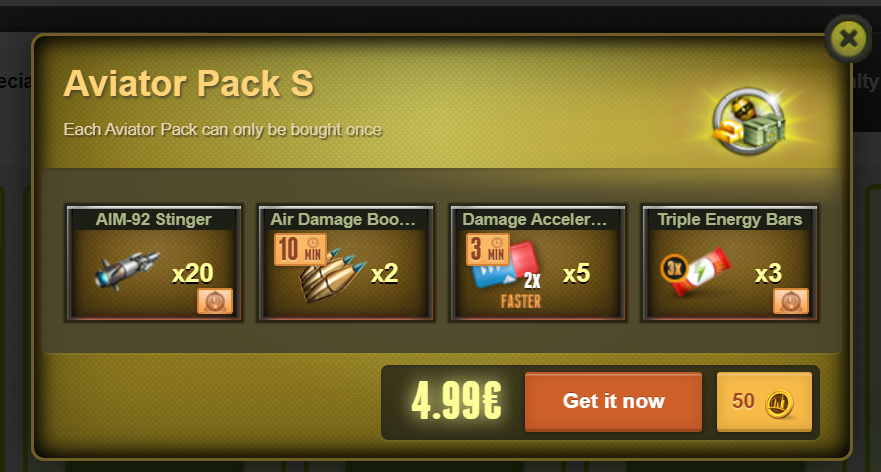 AP S price is 4.99 eur or 50 Tokens and you will get:
20 x Stingers
2 x dmg boosters for 10 min (not sure how much it adds, pls comment if you know)
5 pcs of 2x accelerators lasting for 3 min
3 pcs 3x energy bar (sum of 900 energy)
AP M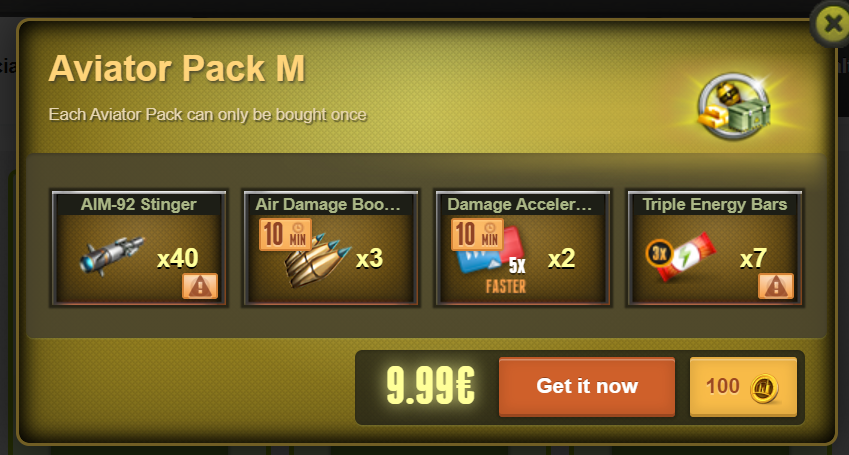 AP L
AP XL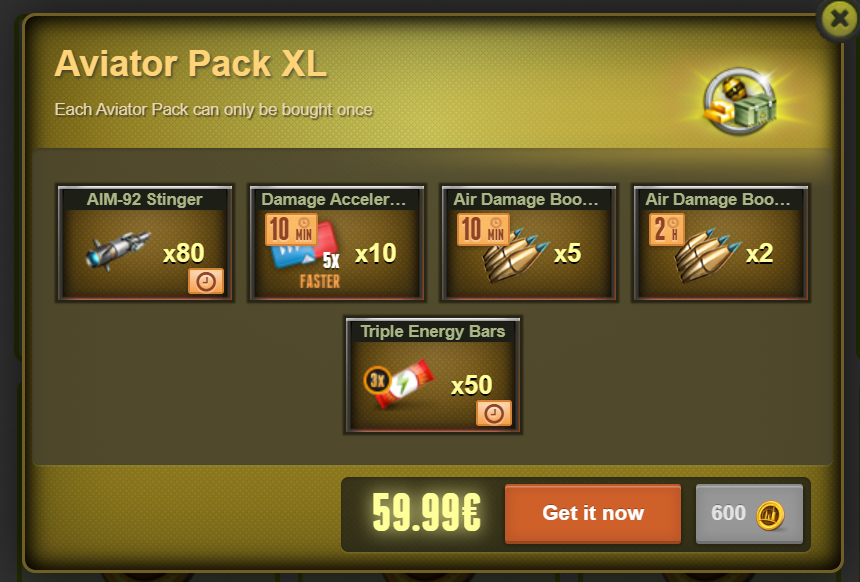 AP XXL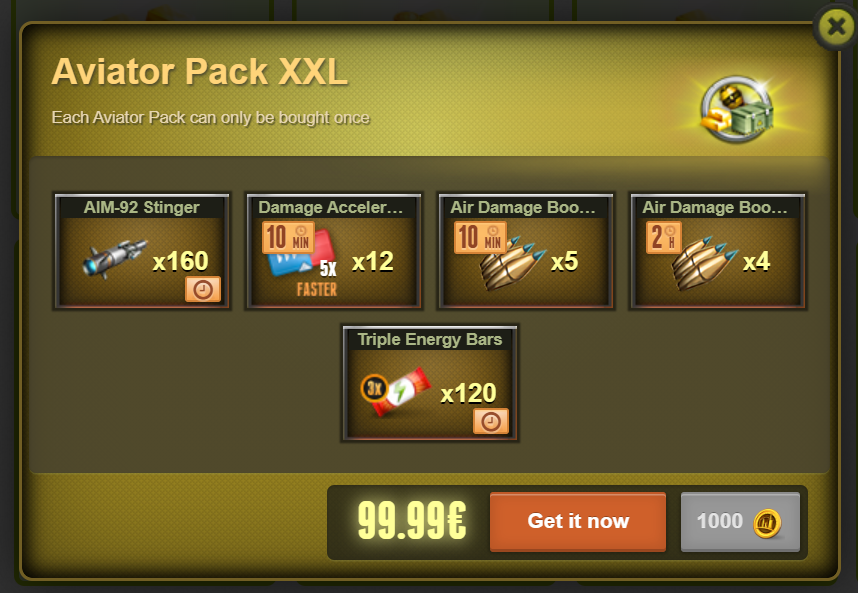 EBs and stingers from avio packs will expire on the D4344 23:59 eRep time.

Note: Avio packs can be purchased only once per pack!
And there is no option to send avio packs as a gift.
o7
R.