Day 4,179, 02:44
•
Published in Netherlands
•
by Orion HQ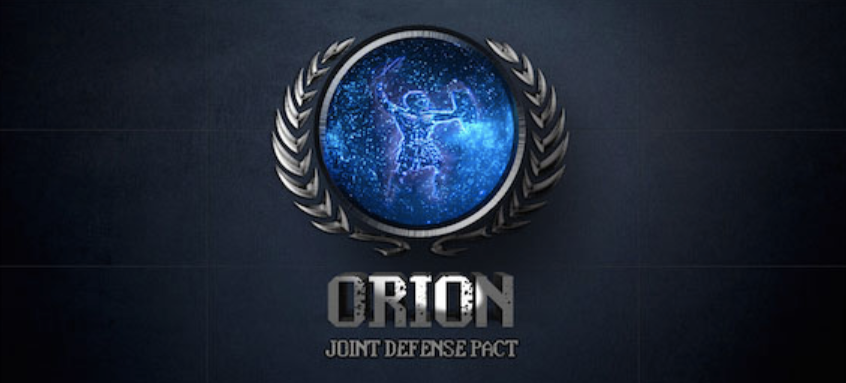 Greetings,
due to the Spring Event, and World War starting, involving during this week several our members (with Israel and Canada being in direct battles), we bring you next addition of Damage Report.
First we will look at Top Damage in all Divisions. D1 and D3 are full of Cubans, while D2 was dominated by Israel. In D4, we have seen some outstanding performances from several players.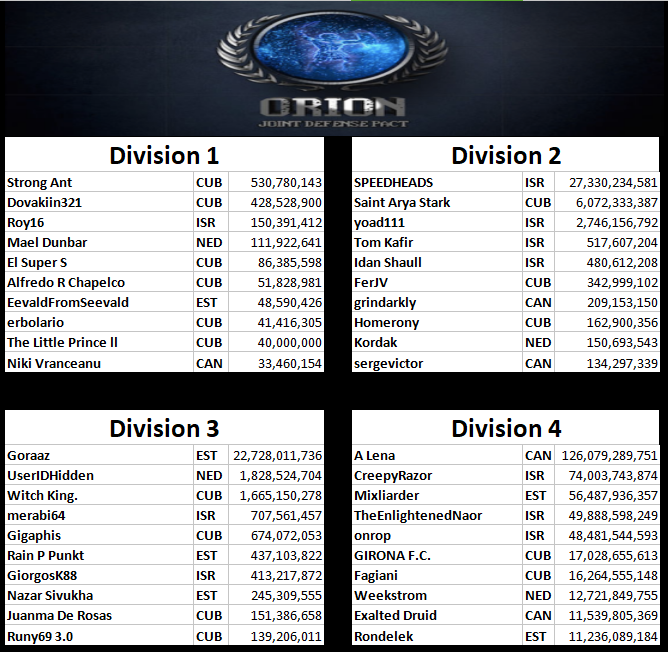 In the air, top spots are of course taken by Israel and Canada.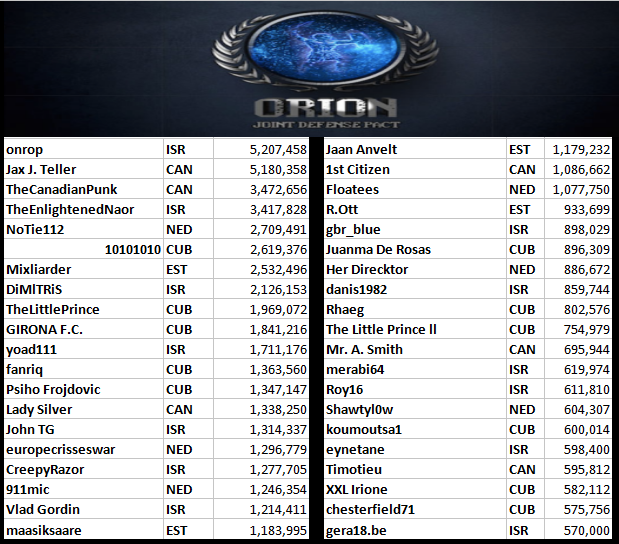 In terms of Total damage - Israel and Canada managed to more than triple their already high event damage, and overall, total damage of Orion doubled in comparison with last week. Both categories are of course dominated by Israel and Canada, however Cuba still managed to keep their second place in the Air.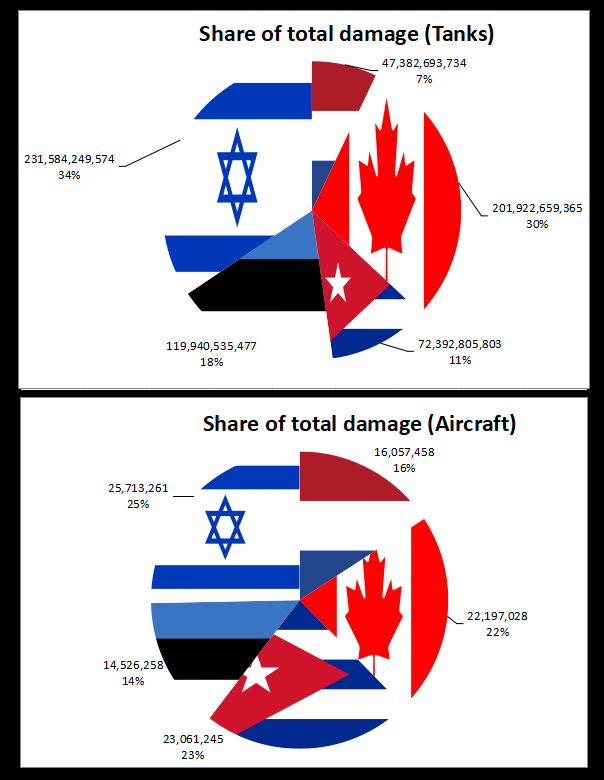 In terms of Damage Per Capita, Estonia still won both categories, with Israel being second on Tank and Cuba in the Air.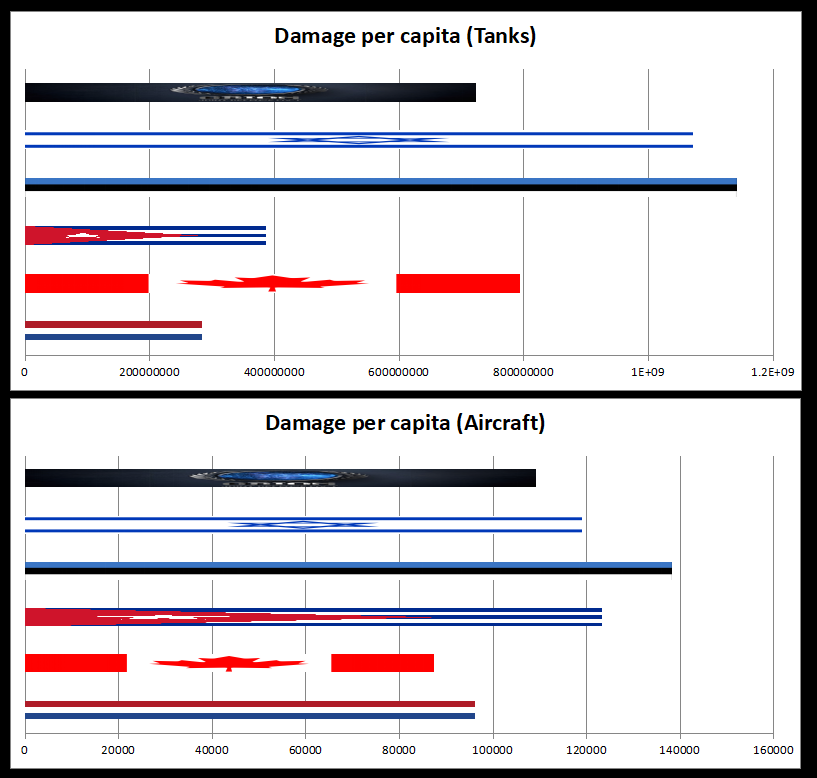 And this is all from today's report. We hope to see you soon in the next article!
Yours

ORION HQ