Day 4,177, 11:23
•
Published in Cuba
•
by Orion HQ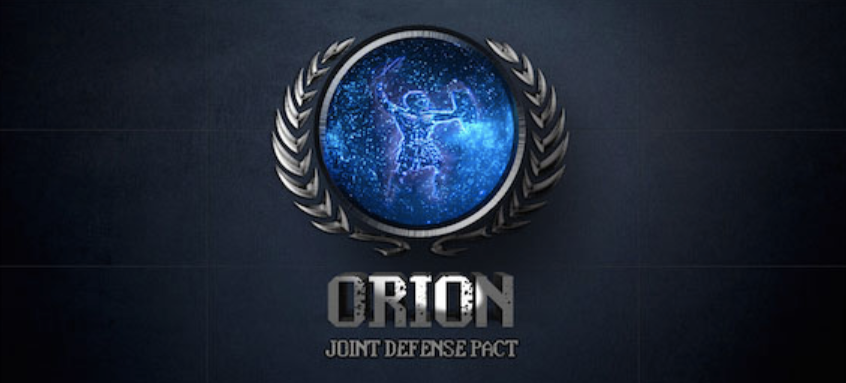 Greetings,
due to the Spring Event, and World War starting, involving during this week several our members, we bring you next addition of Damage Report. Note that this is for the last week = during the event, but before the World War spilled onto Orion.
First we will look at Top Damage in all Divisions. In lower divisions, there has been a lot of nationalities involved, wih Cuba being generally strong in D1 and D2, while Estonia did well in D3. In D4, each country has atleast one representative, with Canada having three, and Estonia winning.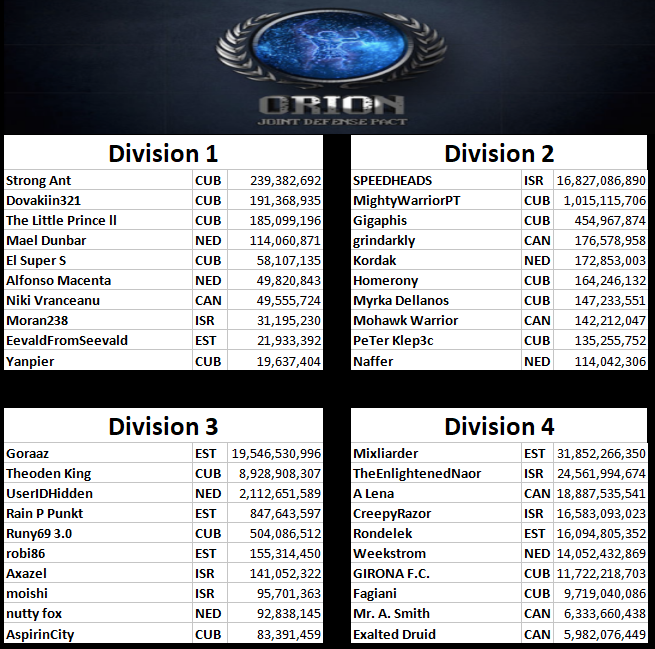 In the air, we have seen a huge Canadian dominance last week, with Cuba and Netherlands also getting a lot of spots in TOP20.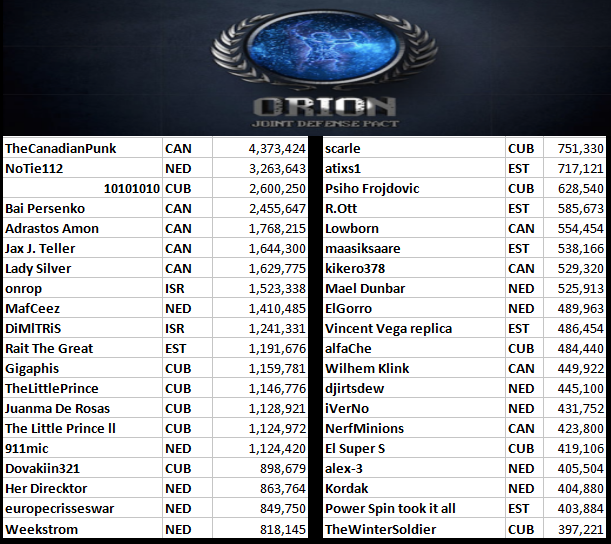 In terms of Total damage (which doubled in both categories compared to usual weeks - you can compare this with the numbers from the last article), we see Estonia winning the Tank category, with Israel coming second. In the Air, other two countries, Canada and Cuba, managed to keep their dominance, with Netherlands being close third.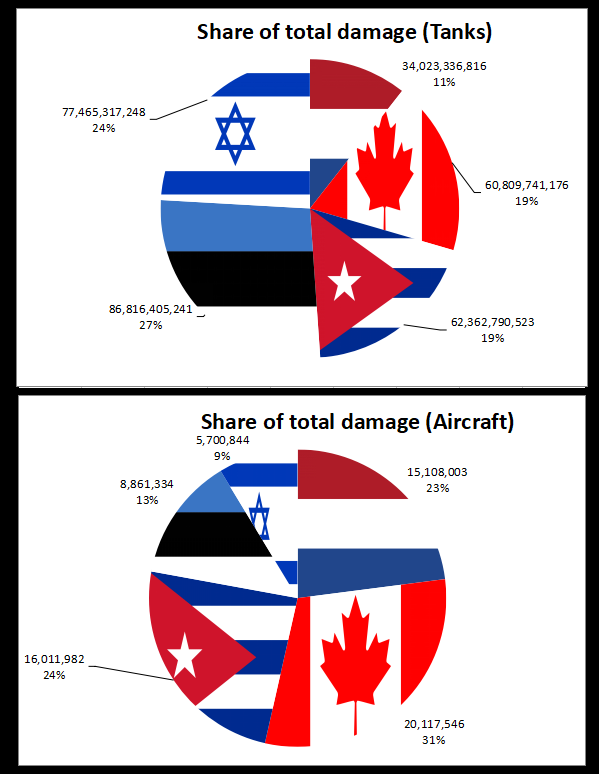 In terms of Damage Per Capita, Estonia is leading the Tank category as usual with huge lead... however the Air category has been quite tight, as four countries battled for the top spot. In the end, Netherlands managed to prevail, with Cuba being second, and Estonia third.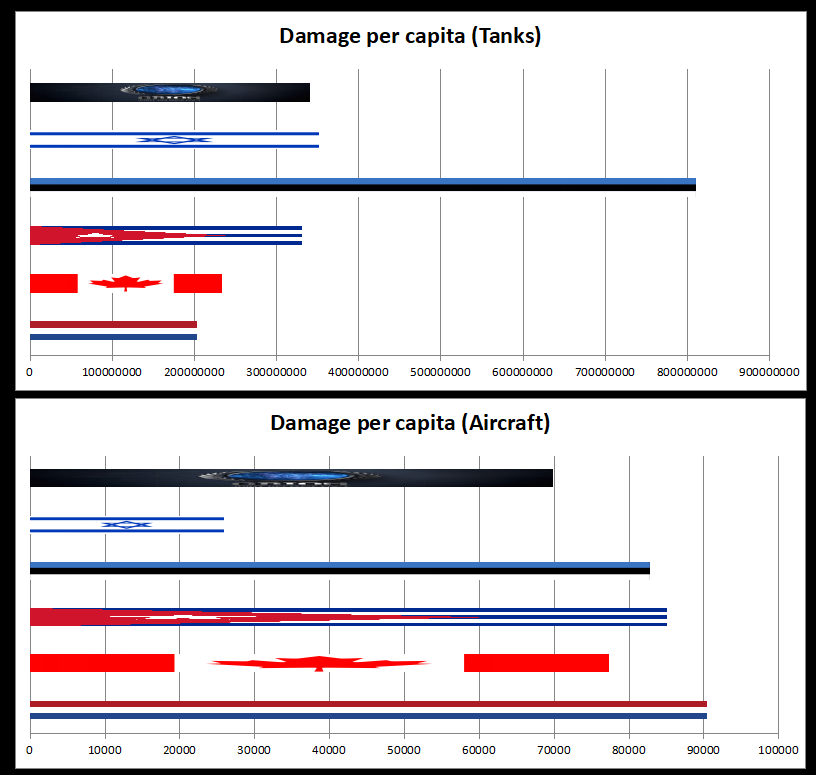 And this is all from today's report. We hope to see you soon in the next article!
Yours

ORION HQ