Day 4,020, 11:20
•
Published in Lithuania
•
by Boruzele
Sveiki,
Laikas nuo Lietuvos šimtmečio paminėjimo pralėkė nepastebimai. O dabar išaušo diena Lietuvos kariuomenei paminėti, kuri taip pat švenčia savo šimtmetį.
Istorijai priminti, po 1918 m. vasario 16 d. Lietuvos Nepriklausomybės akto paskelbimo, tų pačių metų lapkričio 23 dieną Ministras Pirmininkas Augustinas Voldemaras pasirašė įsakymą Nr. 1, kuriuo buvo įkurta Apsaugos Taryba ir įsakyta pradėti formuoti pirmąjį Lietuvos kariuomenės pulką. Nuo šios dienos pradėta oficialiai kurti Lietuvos kariuomenė. Šiuolaikinė Lietuvos kariuomenė yra to laikmečio kariuomenės tradicijų tęsėja.
Tad, sveikiname mūsų valstybiningumo saugotojus su šia šimtmečio diena!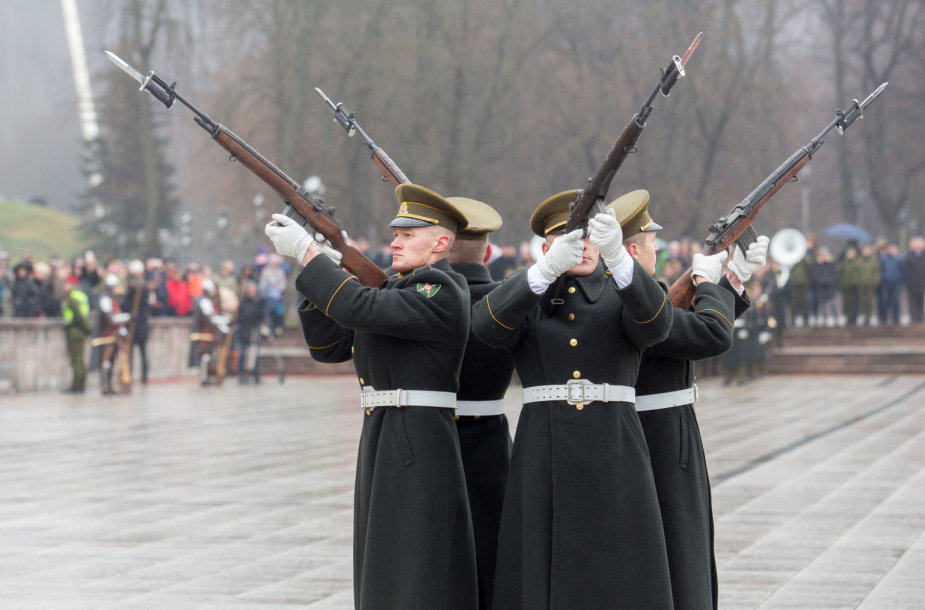 Tuo pačiu, sveikiname mūsų žaidimo karius - entuziastus, kurių dėka šis žaidimas išliko gyvas.
Be Jūsų nebūtų čia mūsų!
Ta proga kiekvienam komentaruose parašiusiam
"Su šimtmečiu!"
atsiųsime 20 tankų.
LNP Taryba