Day 3,286, 15:26
•
Published in Portugal
•
by Ministerio da Educacao ePT

-
VERSÃO EM PORTUGUÊS
English version below
 Retomamos a série de entrevistas novamente com figuras internacionais e nacionais.
 Hoje temos conosco o jogador
Kekco
, CP de Espanha.

---
MoE:
Quem é Kekco? Há alguma razão especial para teres escolhido esse nick? E como chegaste e começaste a jogar este jogo?  
Kekco
: Sou espanhol que trabalha e tem a sua vidinha, sem mais nada de especial. Quanto ao meu nick, bom, de facto há algum significado e a resposta está no meu avatar
🙂
 Comecei a jogar ao ter sido enganado pelo google, quando pûs na pesquisa "simulador de geopolítica".  
MoE:
És na verdade espanhol ou optaste por viver em eEspanha? Podes explicar o que aconteceu para que a Hungria conseguisse dar wipe a eEspanha? Poderá estar a culpa na mais recente aproximação de Espanha à Asteria?!  
Kekco
: Sou um verdadeiro espanhol, nascido em Cádiz, que cresceu no Reino Unido. Relativamente à Hungria e suas conquistas em solo espanhol, bom nós temos uma boa relação com os países próximos da Asteria com a tendência a ficarem mais consolidadas.  
MoE:
O que nos podes contar da verdadeira Espanha? Um local para visitar, algo para provar, em suma algo que vos torna únicos de todas as restantes culturas?  
Kekco
: Espanha tem toneladas de grandes pratos, cidades que partilham três culturas diferentes como Toledo, com aspectos culturais cristãos, muçulmanos e judeus.
 Para algo diferente recomendo Córdova, com a sua mesquita, na qual compreende uma catedral construída no seu interior.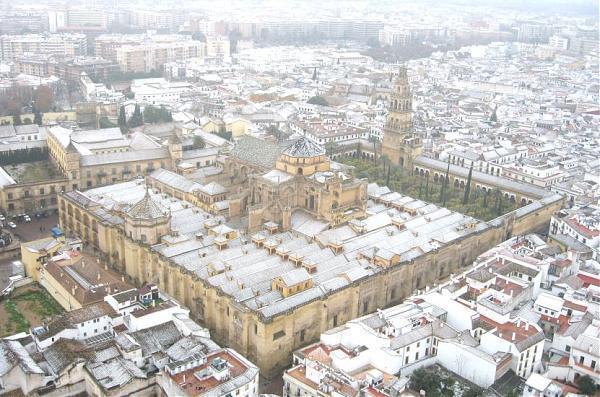 Como podem ver na imagem com neve fica ainda mais peculiar.
🙂
 A nível gastronómico, posso sugerir a tortilha de camarão e papas con choco.  
MoE:
E relativamente a eEspanha? O que nos podes contar da sua história?  
Kekco
: Sou mais BH Hunter e coleciono True Patriot (creio que sou o D1 com mais medalhas do mundo de True Patriot), pelo que me tenho distanciado um pouco da política, na qual apenas me dedico pelo segundo mês.  
MoE:
omo vês o teu país nos próximos 6 meses?  
Kekco
: Estou a tentar levar o meu país rumo à prosperidade, com boa posição internacional e com bons bónus. Claro que por vezes estamos bem, outras vezes nem por isso, mas este é um jogo militar e temos que aceitar e lidar com isso.  
MoE:
De alguma maneira o que fazes no jogo está relacionado com o que fazes na vida real? Ou se por desempenhares algumas funções importantes, a tua vida real foi influenciada pelo teu desempenho virtual?  
Kekco
: O meu verdadeiro trabalho não está relacionado com este jogo ou com a política e, para ser honesto, este é local onde eu me desligo da vida real.  
MoE:
Espanha encontra-se sem aliança. Esta situação é algo para manter num futuro próximo? Como vês as alianças?  
Kekco
: Não estamos numa aliança de momento, mas temos boas relações com vários países. Por isso, nunca se sabe...  
MoE:
Podes nomear os países amigos e aqueles que consideras vossos inimigos?  
Kekco
: Neste momento os nossos melhores amigos são a Bulgária, Macedónia e claro o Reino Unido.  
MoE:
Jogas mais algum jogo online?  
Kekco
: Nem pensar, já gasto tempo suficiente com este.
😃
MoE:
Como vês as relações entre os nossos países?  
Kekco
: Difíceis e estranhas. Temos tido várias guerras em situações estranhas, em vez de nos ajudarmos um ao outro. Acho que devemos cooperar na Península Ibérica em vez de nos lixarmos um ao outro. Eu defendi esta mudança porque não concordo com esta atitude de passividade e de falta de ajuda entre nós.  
MoE:
E sobre o nosso país, o verdadeiro e virtual, o que sabes dele?  
Kekco
: Eu já visitei várias vezes o Portugal verdadeiro. Adoro pastéis de Belem e o vosso peixe, especialmente o bacalhau. Encontrei pessoas simpáticas e pessoalmente considero as vossas cidades de Lisboa e Porto extremamente românticas.  
MoE:
Se pudesses pedir um conselho antes de começares a jogar qual seria?  
Kekco
: Não jogues!
😃
Esconde o teu dinheiro deste jogo.  
MoE:
Este é um jogo político ou de guerra? Qual destes termos é o mais apropriado?  
Kekco
: É um jogo de guerra e o país com mais jogadores Visa e com mais packs, por norma ganha. Poderá haver alguns golpes de sorte fruto da diplomacia que são espetaculares e que podem gerar momentos brilhantes.  
MoE:
Há alguma pergunta que ninguém te fez e que gostarias que te fizessem?  
Kekco
: Desculpe, gostaria de receber 100 Milhões de euros?  
MoE:
Agora a verdadeira questão: Ronaldo ou Messi? Concordas com alguns comentários de que Portugal foi um injusto Campeão da Europa no França 2016?  
Kekco
: Pessoalmente, não me agrada nenhum dos dois. O Messi é um ladrão que coloca a culpa no pai e o Ronaldo chora sempre que cai no relvado em vez de se levantar e lutar pela bola. Admito que o Ronaldo é um atleta ímpar com uma incrível rotina e vida saudável. E acho que vocês mereceram ganhar porque a França não joga com jogadores franceses, joga com jogadores naturalizados na maioria dos casos. Ainda assim, devo confessar que não aprecio muito o futebol.  
MoE:
O que achas do recente evento, nomeadamente da Hungria, em declara guerra à Roménia e em que medida isso pode afetar o vosso NAP?  
Kekco
: Temos um NAP assinado que respeitamos e do qual não iremos desrespeitar. Admito ainda assim, que é difícil controlar todos os jogadores espanhóis, quanto mais uma ação de outros países.  
MoE:
Tem havido uma forte discussão entre vos acerca da vossa ditadura. Na nossa história temos exemplos de ditaduras e seu efeito nas nossas vidas reais. Poderá isto afectar e não se estará a transportar este ressentimento para eEspanha?  
Kekco
: Jovens jogadores poderão pensar e recordar essa ideia, sem saberem o quão estão errados. A Ditadura não me dá privilégios. Eu voto sim ou não de acordo com a vontade do Congresso. Penso que será mais a vontade de alguns jogadores em controlar este botões e ao fazê-lo prejudicar a nossa comunidade e o nosso futuro.  
MoE:
Como vês o recente panorama político espanhol, com Rajoy e seu governo minoritário?  
Kekco
: Espanha terá eleições em breve, pois não conseguimos apreender com o exemplo de outros países que conseguiram, com pontos de vista diferentes, trabalhar em conjunto em prol do país, em vez de se dedicarem a pensar só neles. Aqui os partidos de esquerda dizem que são a nova ordem e que irão acabar com as más decisões. A direita dizem que as medidas funcionam, mas nunca é o suficiente. Mas, como disse, os partidos apenas olham para si em vez de trabalharem para todos os espanhóis.  
MoE:
Obrigado pela paciência e pela entrevista.  
Kekco
: Foi um prazer. Estou feliz por poder falar com jogadores portugueses. O primeiro tank e BH que conheci e que me disse "tens uma conta porreira mas tens de respeitar os jogadores BH mais fracos" era português e lembro-me que lhe disse que iria fazer tudo para que Espanha pudesse trabalhar lado a lado com Portugal. E estamos a fazê-lo.
🙂
---
-
ENGLISH VERSION
 Hello world! During this administration, the ePortuguese MoE will continue with the interviews of important national and international personalities.
 Today, our guest is the player
Kekco
.

MoE:
Who is Kecko? is there a special reason for you to choose this nick? And why and how you choose to play this game?  
Kekco
: I am a spanish man who works and earn his living, nothing special. Nick, well yes, it has its meaning and my avatar has the answer
😃
 I was deceived by a google search when i searched on the internet "geopolitical simulator"  
MoE:
Are you a real Spaniard or you choose to "live" and adopt this country as yours? Can you explain what happened recently in Spain with this wipe? This attack might be caused with your recently change of sides, in this case, an approach to Asteria?!  
Kekco
: I am a real Spaniard, born in cadiz, and grew in the UK.
 I think you mean about Hungarian conquer, well we hold great relationship with countries which are close to Asteria and with the time this relationships have improved.  
MoE:
What can you tell us of the real Spain? A place to visit, something to eat, something that make you different from all cultures?  
Kekco
: Spain has tons of great meals, cities which share three different cultures like Toledo, with Christian, muslim and jewish culture.
 Something different? well, Cordoba has a mosque, with a cathedal builth inside it
😃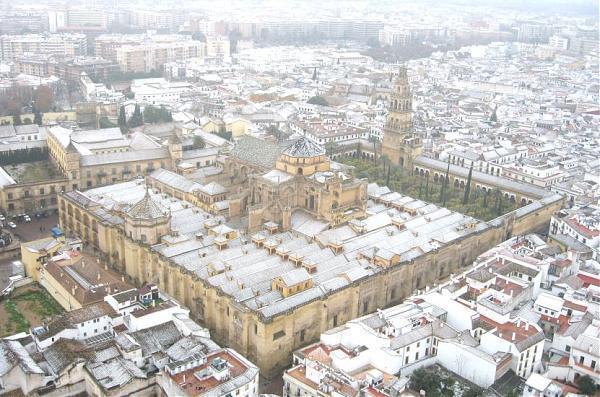 here a picture, with snow which makes it even stranger
😃
 About meals, let's say tortilla de camarones and papas con choco  
MoE:
And about eSpain? What's your story from the past to the present.  
Kekco
: I have been a BH hunter and a true patriot collector (I think I am D1 True patriot worldwide), nothing really special now involved in politics for the second month  
MoE:
And how you see your country in the next 6 months?  
Kekco
: I'm trying to work to drive my country for the path of prosperity, good international position, and bonus. Of course sometimes we will be okay, and other times not, but this is a military game and we have to accept it  
MoE:
Does your work as anything related to what you do or did as someone that served politic positions? Or does the game offered you some tools for your present day life?  
Kekco
: My real work has noting to be with this game or politics, and being honest not really, this is the place where I disconnect from RL  
MoE:
Spain now it's without alliance. Is this something to continue in a near future? How you see the other alliances?  
Kekco
: We do not have alliance right now but we hold great relations with many countries. So who knows...  
MoE:
Can you name your country friends and those that are your present enemies?  
Kekco
: Right now my best friends are Macedonia, Bulgaria and of course UK.  
MoE:
Do you play other online games?  
Kekco
: No way, I have enough with this one haha  
MoE:
How do you see Portugal&Ireland relations ingame?  
Kekco
: Difficult and strange, we have been always fighting in weird situations instead of help each other when I think it's worth to cooperate in the iberian peninsula instead of screw each other. I tried to change that because I completely disagree with a non collaborative position between us  
MoE:
What do you know about our country, the real and the virtual?  
Kekco
: I Have travelled many times to portugal in RL. I love the Pasteis de Belém and fish, especially bacalhau. I found nice people there and for me Lisboa and porto are so romantic cities.  
MoE:
If there was something someone should have said to you before you start to play, but none did, what you think it would be?  
Kekco
: do not play hahaha keep your money safe.  
MoE:
Is this a war or a political game? Which you think it's the more appropriated?  
Kekco
: It's a war game and the country with more visas and packs, usually wins, there are some brush-strokes of diplomacy which are great and gives you awesome moments  
MoE:
Is there something that you were never asked and you would like to be asked?  
Kekco
: Sir do you want to earn 100 million euro?  
MoE:
Now he real question: Ronaldo or Messi?! Do you also think that Portugal didn't deserve to be Euro Champion?!  
Kekco
: I dislike both, Messi is a thief who blames his own father and Ronaldo cries everytime he falls on the pitch instead of wake up and run. I have to say that Ronaldo is an awesome athlete with an incredible routine and healthy life.
 And yes I think so and i was happy that you won cuz france doesn't play with French players, they are nationalised players in most of the cases.
 Anyway i don't like football very much  
MoE:
What you think about the recent events, namely Hungary, it appears on its one, decided to make war on Roménia and where that leaves your NAP!?  
Kekco
: We have a NAP to respect and Spain can't fight there, if it is difficult to control all spanish players, it is impossible to control other countries  
MoE:
There's been a lot discussion in your country because of your dictatorship. In our history, both Portugal as Spain had dictatorship in real life. You think that is something the Spanish community doesn't forget and in a way, are against it in eSpain!?  
Kekco
: Young players think like this, without knowing that they are wrong, dictatorship here doesn't give me privileges, I push yes or no depending on what the congress say. I think it's just the vision of some players who wants to push these buttons and allow harming players to come and do the same.  
MoE:
Finally, how you see the present and real Spain with a minority government of Rajoy?!  
Kekco
: Spain will have elections soon, we are not able to learn from other countries who work altogether without thinking on themselves and working for their country. Here the left parties say they are the new order and those who finish with bad things but they do these things. Right party says that they will work, but never is enough. Anyway, parties here just look his own belly instead of work.  
MoE:
Thanks for your time and your patience.  
Kekco
: It was my pleasure. I am happy to speak with portuguese players, first tank and hunter that i meet and the one who told me "you have a great account and must respect weaker players BH" was Portuguese and I remember when I told him, I will make Spain work close with Portugal.
 Here we are now
😃
---
 Antes de mais nada, agradecemos novamente ao entrevistado, e esperamos que nossos leitores tenham gostado da entrevista. Até a próxima, pessoal!
 Entrevistas publicadas anteriormente:   
1) IDEIAS
1.1) IDEIAS (in English)
2) Marx.Descartes
3) teXou
4) Passos Coelho
5) Bitorino
6) Pisco Soares
7) Exalted Druid (Português / English)
8 ) Stiltonerinowww9
9 ) nunopeb1
10 ) Atena Stark (DiaLana)
11 ) Andre3567
12 ) Sheldon C. (Português / Español)
13 ) Heisenberg II
14 ) Nenods (Português / English)
15 ) Silent Warrior (Português / English)
16 ) Blackbeard00 (Português / English)
ATENÇÃO:
Novato, se tens mais de 500 de Força, inscreve-te no
Programa de Ajuda aos Novatos
, que ajuda a pagar pelas melhorias dos campos de treino!
Clica aqui
para saber mais sobre este programa.
---
 Cumprimentos,
 Equipa do Ministério da Educação de ePortugal  
Pony do Inferno
- Ministro da Educação  
Hediondu
- Secretário de Estado