Day 2,258, 04:24
•
Published in Hungary
•
by WasssDorong
ENGLISH VERSION BELOW...

Jelen széljegyzetemben a sebéz erősítő (Damage Booster) használatával kapcsolatban megjelent néhány ujdonságra hívnám föl a figyelmet!!!
2.257 naptól azon DamageBoosterek amiket a heti küldetések(Weekly Challenge) alatt szerzünk manuálisan a csatamezőn élesíthetőek, tehát nem kell azonnal elhasználnunk őket, hanem a raktárunkban tárolódnak és akkor aktiváljuk őket amikor mi akarjuk.
Alább egy szemléltető kép :




Megjegyzések :
-Assault Pack vásárlása által szerzett DB azonnal aktiválodik (8 órás)
-A Rakéta Gyárakban legyártott DB szintén azonnal aktiválodik (5 perces)

ENG version

Changes regarding Damage Boosters have been implemented. From now on, every Damage Booster gained as a reward from the Weekly Challenge can be activated on the battlefield whenever you want. You're also able to gain other Damage Boosters, no matter what their duration is, and store the Boosters so that you don't have to use them immediately. Boosters of different duration will have their own activation button, as seen on the example pictures below.

Please note:
- Damage Boosters gained from the Assault Pack will activate automatically.
- If you have an active Damage Booster, the next one you get from the Assault Pack, Weekly Challenge etc. will be stored until you choose to use it.
- Damage Boosters produced in the Rocket Factory will always activate automatically. If you already had an active Damage Booster, the time will automatically extend accordingly.
- If you have an active 50% Damage Booster, and you activate a 100% Damage Booster, your 50% Booster will keep losing its duration. The 100% Booster will be used until the timer runs out.
- If you have an active 100% Damage Booster, you're not able to activate or build a 50% Damage Booster.

Közkívánatra egy "kisebbfajta" csöcsiiii :




Ha hasznos infót találtál szösszenetemben, akkor FENT szavazz rá, hogy más is olvashassa illetve kérlek iratkozz fel(helyesebben fizess elő) jegyzetemre, hogy a későbbi "értékesebb" írásaim is megkaphasd-elolvashasd.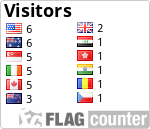 Udv W.