Day 2,230, 05:04
•
Published in United Kingdom
•
by The Aged and Eminent Tommiecat
Greetings Sir/Madam,
Earlier this month we have witnessed what has already come to be known as
"The Black Christmas of 2013"
,
"Santa's Dark Present"
or
"The Theft from Elf Street"
.
As you probably know,
the Country President of the eUnited Kingdom, ChewChewShoe, has gone rogue and has plunged over six thousands of rough gold and other amounts of currency from our nations great and apparently not endless vaults.
Unfortunately,
despite many citizens of eUK demanding the eRepublik Staff that he is banned for this utter treachery, the men of the order quite clearly have told us that they cannot punish a man that technically only stole his own money.
(Bummer!)
However,
latest news reports show that the man found murdered this morning on Elf Street in the proximity of where ChewChewShoe's theft took place earlier this week is none other than ChewChewShoe himself.
Police reports stating that the lifeless body was found shot and apparently naked along with a photography of the body have gone loose and are now public on the internet and at the local news stands.
Was it just a petty theft gone wrong or was it a planned assassination of eBritain most hated man!?
The honest truth is that we do not care nor want to know. All we want is to thank this almost Robin Hood that has killed the infamous but is yet to give back the wealth!
Stay tuned for more news regarding the incident!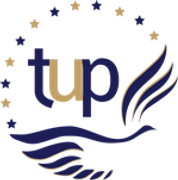 P.S.: This article is a pamphlet and must be treated as such.