Day 2,229, 08:26
•
Published in Russia
•
by prettyganzales
GIVEAWAY IS STOPPED. Go and crush Poland!

ePoland is most totalitarian and anti-human country in the world

Yes Pakistan, it is not about you. Poland is worst.

Who really loves Poland? Nobody! Because ePoland is like hyena. They can buy every government and deceive every nation. No honour, only gummy-set. No friends, only situational damage boosters "from abroad". ePoles think that they are coolier than rest of eWorld because of that. But they forget about goodness and real friendship. Shame on them.

So what to do?
I appeal not only to governments but to honest people of all nations. On this weekend everyone of us can make his own contribution to really good thing in this game: WEEKEND OF EVIL DESTROYING.

TO DO:
In this weekend (Saturday and Sunday) go to any battle in Poland and say FIGHT against:
- Global game totalitarism.
- Anti-humans state.
- No honour capitalists.

Lets make this world better and brighter! No world gendarme in our game! Go! Go! Go!

NO TOTALITARISM! NO INTIMIDATION! NO POLAND

On this weekend go to any Polish battle and kick their bloody asses. And remember - i say not about pretty poles as people but about Poland as a totalitarian evil state and regime! They, oh my god, eat kittens everyday!

Lets crush them! Make this world free and better! And send me screenshots where you crush them and release prisoned people!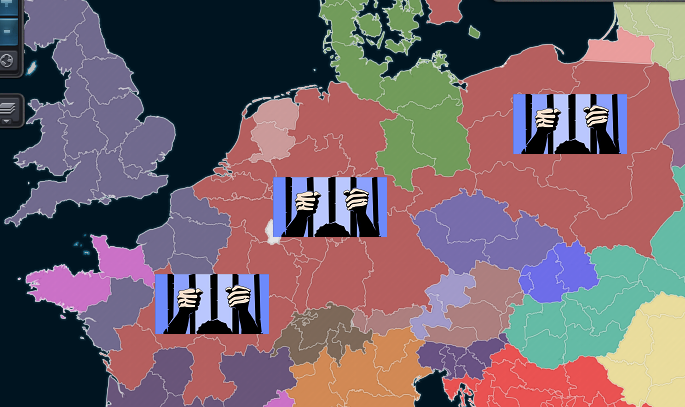 Wow Wow Slovenia! http://www.erepublik.com/en/article/can-039-t-be-silent-weekend-of-poland-beating--2356949/1/20

And now Romania too: http://www.erepublik.com/en/article/sex-or-poland-on-this-weekend--2356960/1/20#comments