Day 1,877, 11:49
•
Published in Hungary
•
by TWO Alliance
Hello my friends and every TWO citizen,
We have just finished our first full month as an alliance! After this amount of time, we can't deny that the last month was full of success.
The two countries (Poland and Serbia) who have the full set of resources have successfully kept them. At the same time, and with our CoT friends, we joined our troops and wiped the Greek empire, and the Turkish one is currently reduced to two regions. Here we've successfully attacked two countries long thought to be bastions for EDEN; really taking the fight to our enemy and coming up trumps.
Spain is currently in Asia and already tried to attack the Chinese Fortress. We haven't managed to make much headway there yet, but with the fall of Greece and Turkey it's only a matter of time before we're successful on this front too. The UK is currently closing their Training war with Ireland. Hungary is currently fighting against their Romanian nemesis, due to the collapse of a long held non aggression pact and unchecked aggression on the part of Romania. Finally, Slovenia continues to keep a good 8 resources and control several Italian regions.
The main purpose of this article is to present you with our new HQ. Like the previous one, we maintain the same recipe : a strong mix where individual strength are put together to make a solid team. It is the unity of our individual strengths that allows us to see success, and indeed we have seen much of it since our formation. Even if we are "only" 6 countries : Our friendship is stronger than cement.
For January, I'm proud to announce you the following HQ
The new Secretary general is Cookies Crisps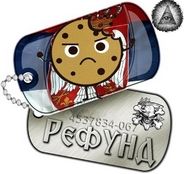 After being dSoFA in the first HQ,
Cookies crisps
is now at the head of the alliance. In the past, he already been involved with many alliance high responsibilities. He has experience and knows the workload and commitment needed for his new job. A very good diplomat and excellent strategist : I'm sure that he will continue to give us a lot of success.
His deputy is
GregoryGThe new Supreme commander is Mininuns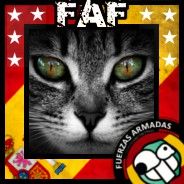 He was the first TWO secretary general and now he is at the head of the "TWO army". During the last month,
Mininuns
was able to achieve great things and gave us lots of victories. As Supreme commander and with the experience owned, He will continue his excellent work. Another great choice !
His deputy is
Ariyan
(aka The King)
The new Secretary of Foreign Affairs is Kravenn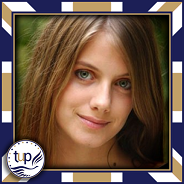 Yes, that's me. Not so easy to describe myself but I have been involved in most of UK government of 2012. Former UK CP , MoD and 5 times MoFA. My work was recognised for its quality in lot of countries. I also been involved on HQ of a former alliance.
My deputy is
DonLex
That's not all, TWO has now a
treasurer
and the legendary
Iain Keers
was chosen to achieve that.
Iain Keers
is a true legend, well known in UK and all around the world. During the last two years, he was involved on almost every eUK government. He was the first non serbian to be a minister there, and he is probably the best economist that we could find. It is clearly the perfect job for him
With the new HQ installed, it is another month with a lot of events and excitement to come.
About the logo contest
: we already received several contributions and we are choosing the best one to represent the alliance. I'm sure that I will be able to present you the official logo for the next article
So, to finish this article :
Hail Hungary
Hail Poland
Hail Serbia
Hail Slovenia
Hail Spain
Hail United Kingdom
HAIL TWO !!!
Kravenn
TWO Secretary of Foreign Affairs