Day 1,133, 17:47
•
Published in United Kingdom
•
by Thomas765
UK Issue 2 (Issue 99 overall) - 28. December 2010
Hello eUK again,
I would like to thank you for voting my previous article which received 77 votes, my personal second most voted article ever. This article will cover congress elections at both home (eUK) and abroad.
The election this month was reasonably quiet partially due to the election being on Christmas Day. Overall, 474 votes were cast on the day which is down 22.4% from last month which saw 611 votes.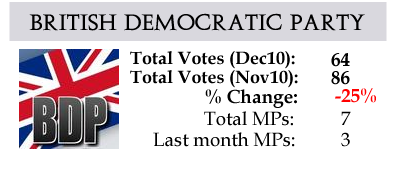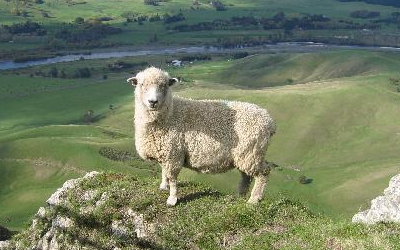 The New Zealand congress elections are never far from interesting with the largest party taking the biggest majority in the most recent election. Aotearoa received 242 votes and were able to get 26 citizens into congress, making an obvious majority.
The Kiwi Social Democrats, who are believed to be Serbian/Slovene and in league with Aotearoa, came second with 7 congressmen. This pushes up the majority to 33. However, their candidates received less votes than the party who came third with regards to the number of elected but this makes sense when told that the KSD received the most wildcards.
The Peace 'n' Prosperity Party and the Kiwi Revolutionary Party, who are made up of nearly exclusively of English speakers and those who oppose the Serbians, only came out with a grand total of 6 congressmen which is down from last month's by more than half. Over the course of last month, members of both of these parties were involved in a mass exodus which saw the population of New Zealand drop by nearly 100 because of many reasons but the most prominent one being the supposed PTO of New Zealand by Serbian and Slovenian groups alongside Darkmantle's seizure of the treasury which was valued at nearly 4000 gold at the time.
Despite the mass exodus, party membership has remained steady in all parties except the Kiwi Revolutionary Party which was previously known as the Super Sweet 16 Party - in this case, the loss of members makes sense, having dropped from its peak of 97 members in late October to a mere 19 just before Christmas.

Well, there was no election in Australia so there's not much to say. However, it appears that Australia has kept last month's congress members which means that Australia does not have the pleasure of having open citizenship. Which means that the admins have changed the rules regarding open citizenship or have they done it exclusively for Australia?