Day 1,613, 20:25
•
Published in USA
•
by James S. Brady Press Room
White House Press Room
- Day 1613
In this issue:
-Vodka, Bears and the Motherland
-The Turkey/Ukraine Fiasco
-eNPR
-Facebook and Reddit
For Russia, with Love
The United States of America, would like to be perfectly clear with regards to the situation developing between Russia and Turkey.
We stand with Russia
.
The United States will not stand idly by, and allow members of our alliance,
Terra
, to be threatened. We consider this to be a grave matter, and are fully prepared to take whatever steps necessary to ensure Russian sovereignty. Threats on our allies will not be tolerated.
Since the fall of Phoenix, the United States and Russia have enjoyed an excellent relationship. They are a critical member of Terra, and are an ally that we do not planning on losing anytime soon. We have worked too hard, to give up now.
The United States remains committed to Peace, and hope that an agreement can be reached. However, if this situation devolves into War, the avatars of the US Armed Forces, will be rolling by, in support of our ally, and dear friend;
Mother RussiaFor the Motherland, and for Terra!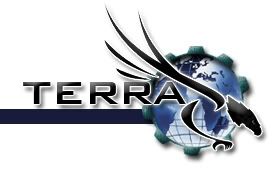 The Turkey/Ukraine Fiasco
Staff reporter
Jlake4
provides continuing coverage of the events near the Black Sea:
A situation has recently begun to brew in Eastern Europe, with eUkraine and eTurkey issuing ultimatums to Terra member eRussia regarding their involvement in battles in Norway and Bulgaria.
First, Ukraine has voiced anger at Russian attacks on Norway, listed by the
dispatch from the eUkrainian MoFA
as a permanent member of EDEN and a Ukrainian ally. They go on to request a response by the Russian President, and as of the printing of this article, no such response has been made.
Secondly,
Turkey's President has published an article
strongly condemning support of Bulgarians and promising to throw full Turkish support behind any and all efforts to attack Russia. This strongly provocative action will very likely lead to a war as it is tantamount to a declaration of war between Russia and Turkey.
Where does our Government stand?
Full comments from Secretary of State
Tenshibo
,
"
Well, Russia is our Terra ally. We plan on standing by them. I have already sent a message to the Russian CP stating that we plan on supporting them, as have other cabinet members and I believe a few other Terra representatives. While I personally hope this war that is coming will end soon because the eGods know we don't need another useless war, it seems this could be a long war. But, we, the eUS, shall stand by Russia for the duration of it
."
If it comes to blows and lines are drawn, the United States will stand with her ally Russia through to the conclusion of hostilities. Though the conflict brewing there will be another front, we can remain confident that our newly-expanded Armed Forces will rise to the occasion and adapt to deliver damage against the Turks should they attack Russia, in fact or by proxy.
eNPR Recap
Staff Reporter
John Killah
talks about the most recent edition of eNPR, and why you should be listening:
It was certainly a very random episode last night, one that jumped from topic to topic with all the tenacity and energy of a very hyper
Ishabad
while he was here in the eUS. But it didn't seem to be detrimental at all, with the atmosphere one of a welcome air and laughter as all the call-ins gave the listeners a fun show.
Among the 'Official' topics discussed were Turkey's "ultimatum" to Russia over the latters fighting against Turkey during the battle of Sofia and subsequent skirmishes with Bulgaria, Saxony being returned to Germany so Poland can invade after pressure was used by ONE HQ (Because after all, Poland having bonuses is the #2 Importance over there),
And then there were the unofficial topics of Oblige having a botnet of 600 bots to vote, all the call-ins being super random, nobody enjoying being raped on 4 sides, taking Mexico and Canada to become the Super American nation, Plato scheming during the massive Battle of Sofia, Eastern Europe all having an Inferiority Complex in eRepublik, Artela threatening everyone with being fired if they put Pizza back on the air after he was a noob on air, and many more!
The aftershow was just as fun, with a core group of the call ins having a laugh and shouting at Oblige for constantly pressing buttons that he should of been. It was certainly an entertaining episode that drew in a crowd that beat last weeks show, hitting 48 listeners. eNPR continues to go from strength to strength.

eUSA Facebook Page, and eRep Reddit!
The
United States' Facebook Page
is under new management! If you'd like to stay up to date on the latest happenings in eRepublik, and the United States, while you're in class or at work, then make sure you
Like us on Facebook!
The
eRepublik sub-board on Reddit
is
also
under new management. All of the old junk has been cleaned out, and they are looking for new contributors! If you were looking for a reason to check out Reddit already, then now you have some motivation! You can eRep, while you Reddit!
Recommended Reading:
| The President's Newspaper | Speaker's Word | DoD Civilian Orders | Dept of Education | Dept of Interior |
| White House Press Room | Pony Express | eNPR Radio | Terra Times | Voice of EDEN |

Join a Military or Militia:
Links Updated 02.03.12
😉
eRebuglik now breaks links to Google Docs. If your link is broken, please contact this Org with a TinyURL or similar shortcut.
| US Civilian MU | Boot Camp | Special Forces | Ultramarines | SEAL Team 6 |
| EZ Company | Bad Company | Sons of Liberty | Bear Cavalry | Pickle's Patriots | Hell Jumpers |
| eUS Training Corps | National Guard | Mobile Infantry | eUS Army | Airborne | Marine Corps | Avengers |

Israel Stevens
Secretary of Media




2015
Post your comment
What is this?

You are reading an article written by a citizen of eRepublik, an immersive multiplayer strategy game based on real life countries. Create your own character and help your country achieve its glory while establishing yourself as a war hero, renowned publisher or finance guru.