Day 1,939, 12:36
•
Published in Hungary
•
by TWO Alliance
Beloved citizens of the eWorld,
We have just woke up, as we went party rocking to commemorate all the victories we achieved during last month. Anyway, no matter how many parties we attend, because
we will always be here for you
!
We have many things to tell you today! Some days ago, the HQ elections were held, and here are the results:
The Secretary General is
Rhual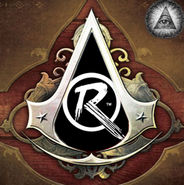 Former Hungarian CP, he was our SG last month too, and he has been in charge of working in many alliances in the past. He defends the alliance's interests above all, and the fact he is an experienced player cannot be forgotten.
I can't help thinking this will be a great month too!
His deputy is
Talon Karrde
The new Supreme Commander is desert hamster
As former Serbian CP and Serbia's forever MoD, he has demonstrated several times its ability to make the battle's walls to tremble! His experience will without any doubt make our alliance to stay on the top.
Another awesome choice!
His deputy is
Borjoselu
The new Secretary of Foreign Affairs is Mininuns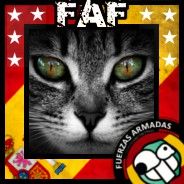 I guess that is me! What can I say? Well, I have been at the head of TWO not so long ago, and I have been cooperating with the Spanish government since I was 2-edays old, being by so far Spain's MoFA for six times, among other things.
I will keep working hard!
My deputy is
DonLex
With all these professionals in charge of TWO, I am sure we will meet expectations.
Now that you know the members of our splendid HQ, we are proud to announce we have a new member in ACT (Associate Countries of TWO)!
Yes, Slovakia!
Our family keeps growing! With their entrance, there are now 6 marvelous members in ACT.
They have been supporting TWO since the creation of it, and by their position on the eRepublik map, their entrance is nothing but expected!
We wish you best of luck.
Welcome!Now, Let's now move on to the analysis you were waiting for!
Serbia
is suffering a bit. At the moment, they are holding 7 attacks, three of whom are direct ones. Croatia has re-appeared in Europe, same as BiH and Albania. EDEN is focusing on bothering Serbia, but we all know Serbia will prevail in the long term.
Serbia has NEed Croatia, and they will soon be out of Europe again. Kosovo is right now being attacked by Albania, a great movement, as due to some RL stuff many Serbians are fighting in that battle, without having into consideration the other ones.
The Italian RW has been already won, and Montenegro's RW will probably be won too. Saudi Arabia is not really a threat, but the Bosnian attack is.
We will be watching the situation in Serbia to see how it evolves!
Poland
is a little bit busy with Russia. As we mentioned in one of our articles, they signed a
NAP
with France.
They lost most of their colonies from Sweden and Finland, together with the territories they maintained in Ukraine.
Hungary
is making sure Ukraine has not got even a territory. Moreover, this month Hungary has achieved something they have been looking for throughout the past months: a deal with Russia to get an oil region.
This is the so called
Elbrus Treaty
. By this treaty, Hungary will have control over the Russian region of ''North Caucasus'' in exchange of a weekly payment of 6250 cc, which makes 25k cc per month.
You can get more information
here
.
Things are calm in
Spain
. As always, they have been helping TWO countries when needed, and we are grateful because of their will to do so every time it is necessary.
In addition, they have recently signed a MPP with Japan, a CoT country.
Slovenia
was having fun with Italy but in an act of solidarity with their Serbian friends they have closed their TW with Italy in order to NE Croatia.
Slovenia has been helping TWO members in every battle too, and it is, together with Spain, a great example to follow.
The
United Kingdom
started a TW with Ireland, and its citizens are therefore having the opportunity of gaining some TP medals.
We hope this war does not influence in a negative way the help provided by the UK to is allies of TWO!
It is the turn for our ACT brothers. Estonia
has not been involved in any campaign, but their neighbour,
Latvia
, is now suffering a Resistance War in Gotland.
Thailand
had been busy with Malaysia, and they have right now one Malaysian territory under their influence.
Venezuela
has been helping Mexico against Colombia, and their treaty with Spain has been renewed.
Our new member of ACT,
Slovakia
, is occupied with the Czech Republic, and some players started a RW in
Montenegro
.
This is all! Come on, let's sing together! Hail Hungary
Hail Poland
Hail Serbia
Hail Slovenia
Hail Spain
Hail United Kingdom
Hail Estonia
Hail Latvia
Hail Thailand
Hail Venezuela
Hail Montenegro
Hail Slovakia

HAIL TWO & ACT!
Mininuns
TWO's Secretary of Foreign Affairs