Day 1,914, 12:21
•
Published in Hungary
•
by TWO Alliance
Hello my friends and every TWO (and ACT) citizens
It has been around a week since the last TWO article was published. During that time and even if current events are good for us : We didn't slept and continue to be active (as always).
On this article
: lot of good news to tell you.
A New country joined us. Since ACT was created, we have 3 countries inside : Estonia - Latvia and Venezuela.
On the morning of Day 1914, TWO members accepted at the unanimity a new member into ACT. There is a long time that this country has a pro TWO stance, joining ACT is the next to show to all of us their allegiance to our alliance.
Now it is with a great pleasure that I announce you the 4th and newest member of ACT :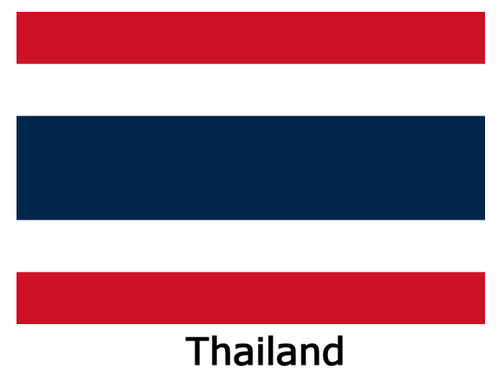 Before Thailand joined us, we elected a new HQ
The new Secretary General is Rhual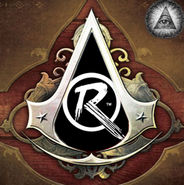 Rhual
is now our new SG. For those who still don't know him : He is a true legend. Former Hungarian CP , many times Hungarian minister of defence. It isn't the first time that he is involved into an alliance. He helped ONE's creation, he was also Military commander, DIR (MoFA) and also advisor on that alliance. About TWO, once again, he helped us to create the alliance and was advisor there. Now, He has the Top Spot and we all know that all his energy is and will continue to be for TWO
His Deputy is the Legendary
Iain KeersThe new Supreme commander is Borjoselu
Borjoselu
is from Spain. Well known on TWO sphere, Borjoselu is mainly involve on defence. Many time Spanish minister of defence, He had the job on every alliance where Spain was. He manages one of the strongest army on the new world. Under his terms, Spain had a lot of success. With a strong international experience, he was elected as our new Supreme Commander.
His Deputy is
CoehoornThe new Secretary of Foreign Affairs is Kravenn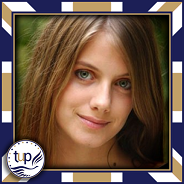 Yes, it is still me
🙂
I continue the job that I had last month. Former UK CP, 5 times UK MoFA and 3 times as UK MoD, I was involved on HQ of a former alliance. Working for TWO and make my best to help and defend our members on diplomacy is my job.
My deputy is
Smoothziga

This last week,
Poland
was involved on several fronts, their main achievement was to stop conflicts between two of our ACT members (Estonia and Latvia) again asgard. Operation was successful and Asgard lost almost of their regions.
On a diplomatic plan
: France decided to not renew treaty with them. There was some meetings and even if Poland made proposals to renew treaty, the other side preferred to not continue it.
Not Poland's fault and even with that, a good week for them
As usual :
Poland
has the full set of resources

Almost quiet week for them, Not directly involved on a war but they had Resistance wars to manage.
Serbia
is strong and they were able to keep all of their possessions. Even their nemesis wasn't able to come back in Europa.
Even if the treaty between Poland and France was broken by these last ones. Serbia shouldn't be on the center of diplomatic negotiations with them.
Like Poland,
Serbia
continues to have full set of resources
Unlike Serbia,
Hungary
is directly involved on a war with their nemesis : Romania. On this moment,
Hungary
has
13 victories in a row
against them. Even if romania is able to have back some regions via Resistance wars. Hungary keeps the hand.
An excellent week for them : They have 9 resources (only rubber is missing)
On last news,
Spain
was at war with Canada (after helped UK to close conflict) and they was out of the map. A week after,
Spain
continues to keep Canada wiped.
If they aren't directly involved on wars, they have to manage several resistance wars (mainly with Portugal and Canada).
With their colonies,
Spain
is our 3rd member to have all resources

Quiet week for
Slovenia
, even if they have a training war with Italy. It isn't their main orders. They are focused on TWO ones.
Like on previous news,
Slovenia
had and continues to have 8 resources (all food ones + 3 weapons)

Also a quiet week for
UK
, not directly involved on a war, just have a RW to manage from time to time with Norway.
It means that they are available to help other TWO and ACT members.
As usual,
UK
has 5 resources



I finish this war review with our ACT members
Lot of interesting events there, with Poland joining the party. Our two ACT members were able to take the hand in their fight against asgard (their forces were equal before Canada joins them)
For
Estonia
: they took 2 regions to Finland.
And for our
Latvian
friend : they have one from Sweden.
3 more regions for our two ACT members = 3 regions less for asgard : Good job !
This time : there is war in
Venezuela
, Our ACT friend declared war to Colombia and situation is good for them. They just took a Colombian region and on the same time : a new resource.
Remain 2 regions and also a potential new resource for our friends. An excellent week for them.
About
Thailand
(aka our youngest member) : They just have a TW with Singapore, it means that their main priority is to help other TWO and ACT countries who need help
Before finish this article : I would like to thank everybody who help TWO, whatever your implication level, your strength, … You help TWO to be one of the most powerful alliance on Erepublik !!!!
Hail Hungary
Hail Poland
Hail Serbia
Hail Slovenia
Hail Spain
Hail United Kingdom
Hail Estonia
Hail Latvia
Hail Venezuela
Hail Thailand

HAIL TWO & ACT!
Kravenn
TWO Secretary of Foreign Affairs