Day 1,586, 06:24
•
Published in Germany
•
by Kulturstaatsministerium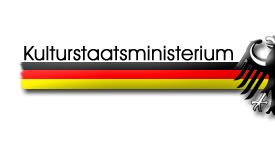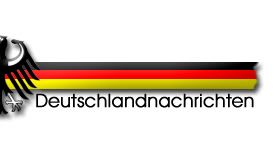 ***English version below 🙂***Inhalt:In eigener Sache
Der heutige Artikel
Kampfempfehlungen
eDeutschland braucht eure Hilfe!
Innenpolitik
Sonntag ist Wahltag!
Die letzten PP-Wahlen
Außenpolitik
Aktives MoFA ist aktiv!
Community
Was passiert in eRepublik?
Kritik, Wünsche, Anregungen? Schreibt dem Kulturstaatsministerium eine PM, hinterlasse einen Kommentar oder besucht uns im Channel #dnews!

Der heutige Artikel
Ich entschuldige mich mal für die etwas längere Pause. Ich wollte den Artikel schon längst veröffentlichen, aber ich bin nicht dazu gekommen; Jetzt sind die Klausuren vorerst vorbei und es gibt wieder massig Freizeit für mich
🙂

eDeutschland braucht eure Hilfe!
Kämpft nach den Empfehlungen der
Wehrverwaltung
. Besonders in Kriegszeiten ist es wichtig, möglichst koordiniert zuzuschlagen. Beachtet deshalb unbedingt die Anweisungen! Solltet ihr euch in einem Paramilitär angemeldet haben, achtet auf deren aktuelle Befehle. Sollten diese fehlen, empfiehlt es sich die Befehle der Wehrverwaltung anzunehmen
Erklärung zu den Kampfempfehlungen: Da eDeutschland Teil der Allianz Terra ist, kämpfen wir auch meist für gemeinsame Interessen. Gemeinsam mit den anderen Militärführern der Allianzstaaten legt unser Verteidigungsministerium dann fest, welche Schlachten als besonders wichtig einzustufen sind und welche man vernachlässigen kann. Leider können diese Entscheidungen nicht immer öffentlich begründet werden, da mehr oder weniger geheime Taktiken und Pläne dahinter stehen.

Sonntag ist Wahltag!
Sonntag ist es wieder soweit: Die Kongressswahlen stehen an. Es werden wieder einmal neue Vertreter eDeutschlands gesucht. Laut derzeitigen Kenntnisstand
berichtet das MoI
, dass der Blockversuch erfolgreich war und keine bekannten PTOer auf der Wahlliste stehen. Gut gemacht!
PP-Wahlen
Zudem fand die Parteipräsidentenwahl März 2012 statt. Dank einer guten Organisation konnten alle Parteien eDeutschlands vor einem dubiosen Präsidenten verschont werden. Wer nächsten Monat auch helfen will, der melde sich dann früh genug beim MoI, um als "mobile Stimme" verfügbar zu sein.

Aktives MoFA ist aktiv!
Das MoFA unter Führung von ilphen berichtet ausführlich von Querelen zwischen
eZypern und eIsrael, dem Konflikt Chile-Argentinien
, welcher dazu führte, dass
eChile TERRA verlassen muss
sowie dem schockierenden
Austritt eBulgariens aus EDEN
wegen des "eTürkei-Problems" (wir berichteten). Weitere Infos können in den Artikeln des MoFA nachgelesen werden.

Was passiert in eRepublik?
Nach den letzten Änderungen (u.A. wird alles nun in CC (CC=Country currency) angezeigt) gab es manche Turbulenzen im Spiel. Der GOldpreis
schießt in die Höhe
, man kann für einige Zeit das eigentlich streng limitierte Q6-Update für seine Firmen kaufen sowie ist das upgraden analog dazu 44% billiger geworden. Wer also sparen will, der upgrade bitte jetzt
🙂
Zudem: Bis Tag 1587 laufen noch die neuen Missionen, wer noch nicht alle abgeschlossen hat, sollte sich also beeilen, wenn ihr nah dran seit
😉
!ENGLISH VERSION!Inhalt:internal stuff
Todays article
Battle orders
eGermany needs your help!
Domestic politics
Sunday is election day!
The last PP-Elections
Foreign Policy
Active MoFA is active!
Community
Whats happening in eRepublik?
Critics, Wishes, Ideas? Send a PM to the Kultursaatsministerium or write a comment below!

Today's article
I have to excuse me because of the "long" period without an article here. I want to publish this some days ago, but i didnt find the time to do this. Now my school stuff is almost over and ive got some free-time 🙂

eGermany needs your help!
Fight with the infos from our Wehrverwaltung (MoDs newspaper). Especially in war times it is necessary to be well coordinated. So, please read this orders and battle for eGermany! If you be in another Military unit, please read their orders.. If your Military unit doesnt give battle orders, please fight according our orders.

Explanation: eGermany is member of the alliance Terra[/b, so we fight according to their/our interests. Alongside with the other military leaders of all members our MoD categorize the fights in eRep and pick out the important ones. Sadly, not every decision is explanable in the medias because they belong to some secret tactics/strategies.

Sunday=Election Day!
On sunday it is time for the next congressional election. Our MoI informs us about the successful blocking, therefore none known PTO-Guy is on the Election-Lists. Good work!


PP-Elections

On the 15th there are the pp-elections. Thanks to a good coordination, all parties of eGermany are secured. There is no dubious party president.If you want to help us in the next month, please talk with our MoI at the time to be available as a "mobile vote".

Active MoFA is active!

Our MoFA under leadership from ilphen describing in their newspaper the conflicts between eIsrael and eCyprus and the incident between eChile and eArgentina, where the result is that eChile must leave TERRA and the shocking withdrawal eBulgarias from EDEN because of the "eTurkey-Problem" (We have talked about this recently). Further Informations about the Actions in the eWorld in the newspaper of the MoFA.






Whats happening in eRepublik?

After last Changes in eRepublik (e.g. the impossiblity to buy foreign currency because all is shown with CC) there are many troubles in the game. The price of gold is rapidly increasing, you can purchase the, normally, very limited, Q6-Upgrade for your companies and you can upgrade all companies for 44% less gold. So, if you want to upgrade, make it now, the offer is time-limited 🙂
Also: Until day 1587 the new missions have to be finished. If you want to complete the missions, hurry up 😉







Small Version
Big Version
Enormous Version
Offizielle Zeitungen/Official Newspapers:
Der Bundesanzeiger / Newspaper of the CP
Auswärtiges Amt / MoFA
Wehrverwaltung / MoD
BMI-Report / MoI
Deutschlandnachrichten / MoInf
Bundesbank / MoF/E
eRepublik Aktuell / Newspaper of Freiheitskaempfer
Terra HQ
eRepublik-Wissen
Communityministerium / MoC

Wichtige Links und Guides/Important Links and Guides:

Unser Forum / Our Forum
Unser IRC-Channel / Our IRC (#edeutschland auf irc.rizon.net) + IRC-Tutorial
Erste Schritte / First steps
Einstieg in die Wirtschaft / First steps in the economy
Kampfguide / Battleguide
Abkürzungen / Abbreviations

Hrsgg. von / Published from Kwakie
Post your comment
What is this?

You are reading an article written by a citizen of eRepublik, an immersive multiplayer strategy game based on real life countries. Create your own character and help your country achieve its glory while establishing yourself as a war hero, renowned publisher or finance guru.