Day 2,154, 12:25
•
Published in USA
•
by Gnilraps

---
Raised Right Men
(Mandatory listening)
Day 2154 of the New World
13 October, 2013
Prelude:
If you are a cynic about this game because you've seen the better days and preferred them or because you've grown tired of Plato and his bloodsucking antics or because you've burned yourself out on too much newb hand-holding or just because you are a damned cynic about everything... please go write your own article about how crappy everything is and leave your (justifiable) cynicism out of my thread. Just this once. If you do, I promise I'll write a really controversial article next time where you can splatter my comments with your incessant contrariety. But this article is for hope... even it it's
blind love.
To wit:
I know what would save eUSA.
And it is absolutely not going to be easy.
And almost nobody is going to like what it's going to take.
And as many times as we've needed this, as many times as it's been called for... it's never really materialized.
But it's the only thing that going to work.
(I feel a little bit silly even writing this, but because it would actually succeed if attempted on a large scale... why not just try.)
So stick with me here.
What eUSA needs is a legitimate baby boom
.
Facts:
eUSA had 759 citizens who clicked the fight button at least once on day 2153.
eSerbia had 3,456 citizens who clicked the fight button on day 2153.
I probably do not need to spend too much more time than just that right there in convincing you.
But what the heck, here are a few more numbers:
eHungary, a nation with about 800 fewer citizens than eUSA, had 1,495 citizens who clicked the fight button on day 2153.
eGreece, a nation with 1300 fewer citizens that eUSA, had 1,519 who clicked the fight button on day 2153.
Now I realize that this is far less than a comprehensive analysis icluding every eCountry and over several days, but I picked the countries to compare eUSA against for obvious reasons, and I just picked yesterday as a random sample.
(For an excellent statistical analysis of the problem, see
Jack Lantos' fine article
.)
Now consider those statistics against the grim reality that
eUSA is TWO's most powerful enemy
.
What does this mean?
Well for starters, it means that insofar as day 2153 is typical, the only solution for a non-baby-boomed eUSA would be the formation of alliances with current members of TWO. (So if you are considering to run for PoTUS in the near future, you damned well better have a foreign affairs plan which is going to create some attractions between our current allies and some of our current enemies. Otherwise you are just babysitting.)
It means that none of the following hot-topic debates can offer a solution to our problem:
Work Tax
Public v. Private MU's
SCI spending
USAF Supply Policy
Top 5 Party Politics
ATO Operations
Plato and his Rollicking Circus of Missions
It's all just so much mental masturbation... none of it can conceive (
😛
) a plan for victory.
But a Baby Boom would certainly help
.
What's a Baby Boom?
Cynics always accurately point out that many population booms as well as much of the Serbian gaming activity is bot farms and multis. Fine. It sucks.
But it is possible to increase a population with real people.
That's what a Baby Boom is. It's an insurgence of new players - an injection of life and energy and citizens and tax payers and MU members and fighters and voters and hope for the future of our eNation.
Without a Baby Boom, we're not much better off than ePeru
.
Here's what it would take:
If you play this game and have any RL friends who also occasionally enjoy a random online gaming experience, you should be inviting them to play.
Consider starting an eRepublik gamers club at your high school or college. I know it feels a bit weird at first, but once a dozen people start showing up, it won't feel so weird. I've seen too many
photo albums of RL eRep meetup
s... it's actually fun to talk about this game IRL, then play it with those same people you know or have met.
Use your
facebook
(and other social media) accounts. Raise up some new players. eRep gives you "
badges
" to post in your feed. Just try to post them in conjunction with a request to join as an eUSA Citizen.
Recruit from other gaming environments. It's likely you play other games, see what you can do.
If new players will not come to eUSA, we will not eSucceed.
Ancillary benefits
It should go without saying that you benefit by
receiving Gold as a referrer for your new eFriends
.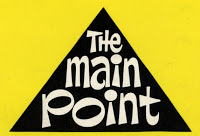 But most importantly, you have a chance to "raise right men". With someone referred to this game by you, you have every chance to guide him in avoiding mistakes (like fighting too much too soon, spending gold without an upgrade, joining the AFA, or accepting that knee-jerk friend request from RGR.)
Raised right men join a good MU, build strength, vote in elections, write newspapers, and make it into congress within three months of joining this game.
Raised Right Men = win for eUSA.
Am I Nuts?
Yes. I am nuts.
But I still play this game every day as my diversion from RL pressure. I sure wouldn't mind playing it in an eUSA populated with enough players to make us competitive on the international battlefield.
I'm going to try to attract at least 5 new players to this game.
Will you?
---
You may now return to your regularly scheduled clicking

Post your comment
What is this?

You are reading an article written by a citizen of eRepublik, an immersive multiplayer strategy game based on real life countries. Create your own character and help your country achieve its glory while establishing yourself as a war hero, renowned publisher or finance guru.