Day 2,488, 20:59
•
Published in USA
•
by Tyler Bubblar
It's been a busy week for the eUSA. My administration started hearing whispers and rumors of impending airstrikes that would happen on 9/11. Well coordinated RWs were opened September 9th in Japan, France, Cuba, and Mexico as an opening salvo. This was likely to test our capabilities and potentially drain our resources. Sure enough on the 10th Thailand and then the Phillipines proposed an airstrike. The Philippines eventually voted down their proposal, but Thailand in a show of despicable contempt for decency attacked New York on the 13th anniversary of what is still a living tragedy. I have made my thoughts and feelings about these actions known.
Yesterday was a complete and total success. With the help of many across the eWorld, coordination here at home, and the righteous outrage of our Military Units we won every battle we wanted to win. It had been decided before hand that we would ignore the RWs in Japan, and once the dust settled from other battles we'd move back in and reclaim our colony there. Earlier today I proposed Japan as our Natural Enemy with the intent of reclaiming our food bonuses. So it is that I'd like to thank Thailand for footing the bill and coordinating the reset of determination in our Japanese colonies.
Much of yesterday was positive, and I will happily return to thanking and accrediting our allies and citizens, but first I need to address the treachery of Cuba. The eUSA
has
had a
negotiated rental agreement
with Cuba. We are much stronger than Cuba and could have easily subjugated our new neighbors to the south. However, despite that fact DMJ sat down and in good faith agreed to rent regions we could have simply taken. A few days ago Wild Owl and I received a pm from the MoFA and CP. They claimed want to continue working towards good relations with us. As part of the conversation they asked to go over the terms of our rental agreement. As we were preoccupied with the impending attacks on 9/11 Wild Owl and I resolved to revisit the issue after the airstrike was defeated.
A lot of shouting went on yesterday. I did my fair share myself in an attempt to direct traffic. I have circled names and details of a few shouts I saw in my friends feed yesterday. One might wonder who these two are shouting to hit for Cuba while indicating COs and supplies were available. No doubt they're Thai or just rogue eCubans right?
Wrong!
The Cuban Minister of Defense, and the very Minister of Foreign Affairs that approached me recently about continuing to improve relations between our nations just a day or two ago. Incensed by these shouts DMJ approached the Cuban President to express his displeasure over this violation of the treaty he worked out with Cuba. He was told that these were not official orders. Note that I circled the send a gift icon. I'll touch on that in a moment.
Hmmm… looks like official government DoD orders to me. Complete with irc links to get the aforementioned supplies. To sum up Cuba shredded an agreement we negotiated in good faith. They chose to seize an opening created by the less than honorable actions of Thailand, and made a push to evict us from lands they agreed to rent. I could be mistaken but it's my belief that the rental of regions exist so the occupying nation will not have the government of the occupied nation actively fighting against them, while also providing compensation to the nation giving up the region in question. It's supposed to be a mutually beneficial arrangement. In the face of such treachery and duplicity I unequivocally and resolutely declare the eUSA will no longer engage in diplomacy with eCuba. When we are finished reclamation of our colony in Japan we will turn our attention to sending our new neighbors a gift.

Protected status on your Capitol is gone in less than a week, see you soon!
Once we're finished with Japan we will turn our attention to Cuba. We attempted to be magnanimous and deal with Cuba in honor. They spat in our faces. The day their Capitol loses protected status will be the day the eAmerican flag flies proudly over our new 51st state. Welcome to the Union, Cuba. It's more than you deserve. Now back to the positives of 9/11/14.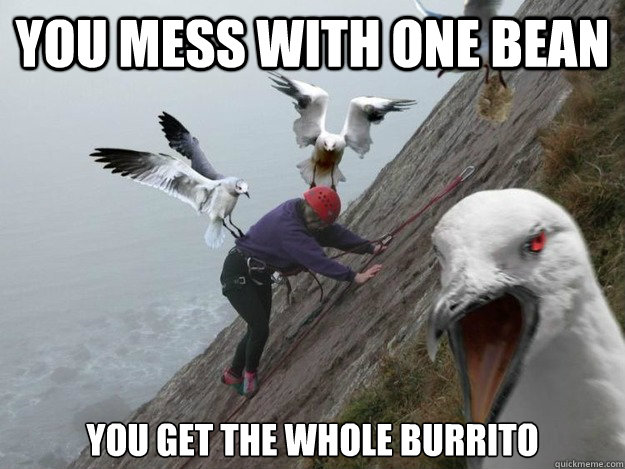 There are so many nations, military units, and individuals to thank for yesterday's success. Pakistan, Turkey, and Croatia put up massive COs for the eUSA. Countless others MPPed to the eUSA and others that we don't have an MPP with set defeating the unsavory airstrike as a priority. The mere words of thank you are insufficient in expressing the heartfelt gratitude of the eUSA. At one point in time we had 5 active battles open at the same time. We won 4 of them. I'm told this is the first time in the history of the eUSA that we've defeated an airstrike attempt on our soil.
John NWP and Wild Owl were absolutely invaluable during the battles. Before becoming President I knew John NWP by reputation only. He came highly recommended by those I trust. He's more than lived up to what I was told about him. He's smart, dedicated, and efficient. The nation owes him a debt of gratitude for his tireless and selfless work over the last few days. Wild Owl has been his usual stalwart self and a reliable partner in crime both for myself and John NWP. SHIELD my home MU put up massive COs in an effort to help keep the Oriente RW from slipping away while we were still otherwise occupied with other battles. My inbox was full of messages from people all over the eWorld expressing solidarity and showing me screenshots of their tanking efforts.
This event was something that I would have prevented if I could. However, I have been humbled and pleased to see our nation rally together. Community is our great strength and when we are unified in purpose we are a force to be reckoned with. This has been a far more action packed first week in office than I anticipated. However, I could not be more proud of my nation. It is an honor and a privilege to lead this great nation for a short time. I salute you eAmerica!
Just as a side note we have some exciting programs coming out of the Domestic Departments. Stack the Wall has returned and is currently visiting USAF they will be moving on to other newb friendly MUs soon. BU2SU continues, and Evil Elvis has begun to get his usual excellence going in Education. The newly created USAF Press Corp is going to unveil their first edition soon, and the Census Bureau is hard at work constructing a website designed to get us more ebabies in this place. Last but not least the media department will be running a contest that rewards gold/cc for publishing articles. If interested in that check out the
WHPR.
One last thing of note Dave Gulya does a fantastic job puting up daily notes of the goings on of the executive branch, they're very well done and entertaining. Check them out and feel free to ask Dave or myself a question. (
http://eusaforums.com/forum/index.php/board,21.0.html
) If you're interested in working for the Bubblar administration please contact me. I'll find something for you to get involved in and learn the ropes of a Department. Good night and thanks for reading!
Post your comment
What is this?

You are reading an article written by a citizen of eRepublik, an immersive multiplayer strategy game based on real life countries. Create your own character and help your country achieve its glory while establishing yourself as a war hero, renowned publisher or finance guru.