Day 1,879, 01:44
•
Published in Indonesia
•
by Emy Lyana
Selamat pagi,siang,sore,malam kapanpun anda membaca koran ini.
pada hari ini, (lagi) saya ingin mengikuti lomba yang diadakan oleh Partai PKS yang
membuat Poster
mengenai
- Ajakan untuk bermain eRepublik.
- Alasan kenapa Harus bergabung Dengan eRepublik Indonesia.
poster yang saya buat memang jelek, tapi saya coba meramaikan lomba itu...
toh gak ada ruginya juga kan
😃
ini poster nya xD
versi
*PNG
saya juga mau upload ke
Profile Facebook Erepublik Indonesia
tapi request saya belom diterima juga xD
*
fb ane
sekian artikel pengikutan lomba saya, sekian dan terima kasih...
Palembang, 11 Januari 2013
Salam Hangat, lus mv ky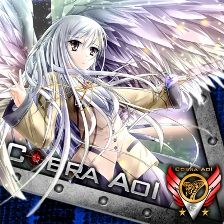 Post your comment
What is this?

You are reading an article written by a citizen of eRepublik, an immersive multiplayer strategy game based on real life countries. Create your own character and help your country achieve its glory while establishing yourself as a war hero, renowned publisher or finance guru.