Day 1,112, 10:46
•
Published in Turkey
•
by Donnie Bronco
Dear friends,
I have written and re-written many articles over the last few days. Looking at my last attempt, hoping to salvage it, I realised that everything had changed and pushed delete in disgust. As most of you are now aware, Brazil has chosen to leave Phoenix. I would be a coward if I didn't address this issue head on, and I will give you my honest opinion on the situation as always.
Firstly, the cause of the problem is, and always has been, PTO groups in South Africa. Several months ago, Hungarian e
😜
ats successfully managed to PTO the country. Following this event, Brazil asked to loan a titanium region. Rather than simply accepting this, the PTO group attempted to take money from Brazil, even though they had multiple titanium regions. Brazil, obviously annoyed by this, moved to invade South Africa and take a region. However, the Hungarian government stepped in and claimed that the PTO, thus far an independent group, was an official Hungarian PTO and thus eSA was to be considered a part of eHungary.
This led to an ongoing breakdown of relations between Hungary and Brazil, due to their differing interests regarding eSouth Africa. A deal over titanium in Gauteng broke down after a successful RW in the region. More recently, I helped negotiate a deal whereby Brazil would gain regions in eSA. However during the lengthy process relations deteriorated further. Brazil has declared it will take a "neutral" stance so that it isn't obliged (as per the PHX treaty) to fight for Hungary. Although I am incredibly disappointed by this, mainly because I felt that we had resolved the issues, I understand their decision. I left last night with the assurance that Brazil would remain in Phoenix, so it was with great sadness I saw they had left this morning. Although Hungary tried to resolve the situation by acknowledging that eSA was independent of them and thus they no longer claimed sovereignty, it apparently came too late.
I know that many Brazilians feel they need to leave the alliance, but apart from the eSA reason I still don't understand why. Because of geography, your main opponent will always be Spain. Your friends in France, UK, Germany, and other PHX countries have always believed in you. We hope that much as USA is a friend to EDEN, you may be a friend to PHX. It would be disappointing to face our friends across the battlefield. I am normally more eloquent, but like most of Phoenix I am shocked by the decision and I don't think today is a day for rhetoric.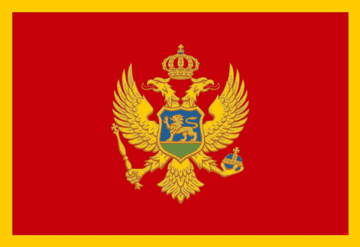 With the bad news faced, I would like to move onto more cheerful subjects. First and foremost, I would like to congratulate
eMontenegro
and
eMacedonia
into the Phoenix alliance. The path to your membership was paved over the last year as your members fought tirelessly for PHX wherever they were in the world. Now you have officially been given your own countries, we welcome you gladly. PHX accepts any country which is willing to enter into our brotherhood with open arms, open hearts and a positive attitude. eMontenegro was welcomed as a brother on the 3rd of December and eMacedonia on the 5th. In the coming months, we hope to forge a bond of friendship which will last as long as the game itself.
Hail Montenegro, Hail Macedonia o7
I would also like to speak a little about our military situation. Since my last article Estonia and Russia have completely freed their home regions, along with my home country the UK. In one sentence, I have made one of our most difficult military campaigns sound easy. Parts of Germany still remain under Swedish control, and that is of course a priority for the remainder of my term. Since I took office as SG, I have watched our members struggle under the weight of the huge responsibility of retaking our homelands. We have evolved in many ways. The changes I brought in, as well as changes by the admins, have changed the feel of the alliance and the world in general. Some are saying that great changes are coming- if they are I will be ready to mould them to our benefit.
Since I am talking of military events, I would like to congratulate the UK on conquering most of Ireland; France on their great victories in Canada; Indonesia on their conquest of Australia; Türkiye on their conquest of Cyprus; Hungary on their conquest of Ukraine. These conquests are far more important psychologically than the resources they bring. They have shown that Phoenix is alive, we are fighting, and we are ready to punish those who took the opportunity to kick us whilst we were weak. To Ireland and Canada I can only say: I warned you of the consequences of your actions and you chose to mock rather than heed me. Your leaders have cause this fate by their needless warmongering as much as if it was them who pushed the buttons.
I would also like to follow my custom of thanking those generous people who have
donated to the Phoenix Treasury
since my last article. It's you guys who fund these victories and let us do what we do. We're all proud of you for sending us your own money and actually allowing us to win battles. Even a small donation can represent a battle opened or thousands of damage on the battlefield. It's especially important now the economy module has changed. I would therefore like to thank:
Rayod1
DrkEfe
Semut Marah
Voltfestas
Intercom
Cspowwwa
Rainmaker
Powerindo
Snorkel
Vlado Stepanic
florianiSjaaf
Dzulfikar Kharisma
Fikrih
Burak Kurman
Stevie-Griffin
Kwekzeemy
Semih Tuncerr
Ibrahim Cengiz
Sensirr23
Mpakyc
sophia.d
Thank you all. I've probably misspelled a name or two, if that's the case get in touch and I'll fix it for you.
I want to close this article before it gets too long. As you know, this is the official voice of Phoenix, but I want to share my own thoughts here. Though there is much hurt between Brazil and Hungary, and perhaps other countries in Phoenix, I don't want Brazil to assume that leaving the alliance cuts off all our ties and friendships. As
Jazar
has said, there are deep friendships between Brazil and Phoenix members. Once, Brazil and Hungary were two of our closest members. Things can change, and I ask all our members to take the long view rather than the short one. One day, Hungary and Brazil may be best friends once again, and I will work towards that goal. Please don't troll Brazil or call them traitors: they have made a decision and though I feel we could have resolved their issues without this result, I will support their choice as a friend.
Best wishes,
Iain Keers
Phoenix OVERLORD 😛
PS. If you want to translate this to your native language, then please do so. If you print an article before anyone else in your country, and link it to me, I will edit a link into this article.
PPS. Hail Türkiye o/
Hungarian Translation
Indonesian Translation
Persian Translation